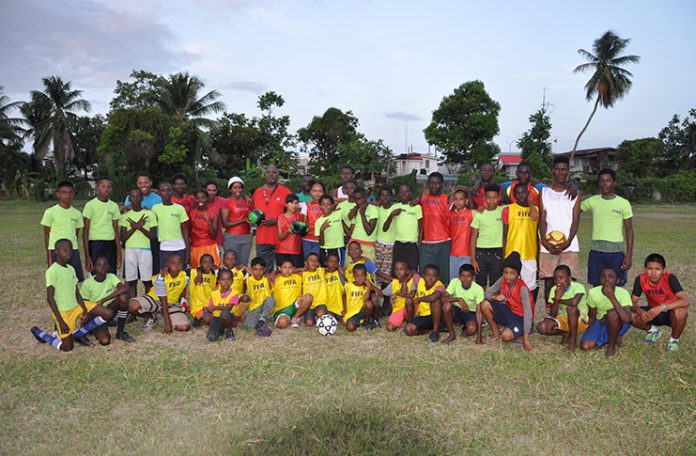 TECHNICAL Adviser to the East Bank Football Association (EBFA) Mr Winston Benons recently held a Coaches Awareness session with the chief tacticians attached to clubs affiliated to the association.
Held at the Diamond Community Centre, Benons said that the session was aimed at reaffirming a number of important components of the sport that must be upheld and improved upon by the coaches.
"This is one of my regular sessions with the coaches as I seek to ensure that they are on top of their game at all times, as they work towards improving the overall abilities of the players attached to the various clubs in the association."
Among the areas Benons dealt with were: Change in Culture where he reminded the coaches that they are required to spearhead the change; Respect for the game, players, parents, community and self; Players Safety; Players Rights; Coaches Behaviour; Coaches and Parents Relationship and Child Abuse Awareness .
Meanwhile, Diamond Upsetters, a new club that has been formed in the Diamond Community was presented with balls, FIFA branded bibs, tee-shirts, boots and cones, compliments of the EBFA and Benons.