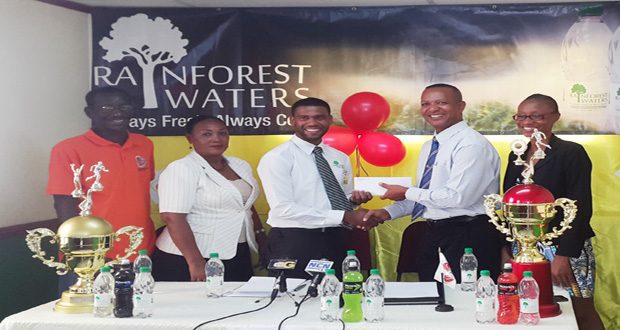 THE 13th South American 10K was officially launched yesterday, with local beverage giant Banks DIH being named as the event's major sponsor. Regarded as one of the region's most prestigious 10K road races and the biggest of its kind for many athletes, the event will race off on November 8 and according to president of the Athletics Association of Guyana (AAG) Aubrey Hutson, the other 11 South American countries have given their commitment to participate.
"We expect greater participation," Hutson told a gathering of media and other officials from the sport of athletics at the South American 10K Secretariat in Alberttown.
"We have received commitments from all 12 of the South American countries as well as calls from the United Arab Emirates as well as an increase in the number of Caribbean countries," Hutson revealed.
In addition, Hutson also disclosed that the event received a bit of revamping as an overall winner will be crowned at the conclusion of the three legs, thus creating more participation.
There will also be no category at the event with athletes 16 and under being debarred from participating.
A points system will be introduced where the athlete accumulating the most points will receive the overall crown as well as an extra US$1500.
This year's South American 10K will see Banks DIH as a sponsor under their Rainforest Waters and Powerade brands and the company's Water brand manager Errol Nelson stressed Banks' commitment to sports.
"Our sponsorship of this South American 10k race demonstrates our steadfast involvement in the development of sports in Guyana and in particular athletics," said Nelson, who added "Our involvement in the event will be in the form of creating the awareness of the brand along with providing refreshments for the athletes and ground staff."
The South American 10K will have three legs with the first beginning on October 31 in Suriname before coming to Guyana on November 8. The final leg will be held on November 16 in Panama.