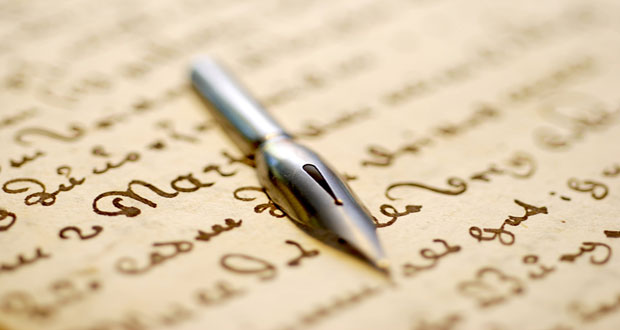 I READ with bated breath and longing anxiety the story written by Leonard Gildarie, titled, "Are we guilty of creating criminals?" (Kaieteur News, Sunday August 30, 2015)I noted how Mr. Gildarie allowed his readers a glimpse into his private life by sharing a little of his emotional past. He spoke of the death of his dad and mom, both at a tender age of his life. What was very subtle, yet profoundly enlightening, was the connection he made between the possibility of him becoming a deviant statistic and notorious manner in which our young, first-time offenders are treated.
His argument is that we need to have programmes that focus more on rehabilitation rather than mere punishment. He went on to quote U.S. criminal-justice statistics to show that the general approach towards incarceration has produced policies that have failed to rehabilitate prisoners, and have made many inmates worse on release than before incarceration.
Growing up in the ghetto of Laing Avenue (across from Albouystown) and being designated as a "troubled youth", and then having worked with the Indiana Department of Corrections (USA), both as a criminologist and prison chaplain, have allowed me to witness first-hand, both sides of the realities of which Mr. Gildarie wrote.
It was not uncommon to see a youngster enter the prison system, accused of a minor offence, only to be released and then rearrested for a worse crime. And the story is always the same: "I learned other criminal behaviours while I was in prison the last time."
Mr. Gildarie sought answers as it relates to the availability of statistics to help us forge our crime-fighting policies here in Guyana. The hard truth is that there are not many of those statistical data available. However, according to the Guyana Prison Service (GPS) Strategic Plan 2010 -2015 "…more youth are involved in crime" and "more youths are coming into the prisons for a number of offenses, including those of violence in one form or another."
The Prison Strategic Plan goes on to note that "these youths are, invariably, functionally illiterate, and in many instances, school drop-outs from predominantly single-parent families." This was exactly my problem! (Someday, like Mr. Gildarie, I will tell my story.)
What Mr. Gildarie suspected, and which is confirmed in the GPS Strategic Plan is that "The present systems and structures are inadequate to effectively respond to the rehabilitation needs of offenders…"
Ever since 2001, this strategic plan was commissioned and funded. It was published in 2011, yet in 2015, the citizenry awaits a single implementation of any aspect of a post-release rehabilitative programme, as highlighted and recommended in that report.
A precursory observation of the prison system in Guyana will find that greater than 60% of the current 1,960 inmates are repeat offenders. And according to the report, "The majority of the inmates – 68 % – are within the age group 16 – 35," or classified as youths. This shows that our youths are going in and out of prison with absolutely no stop-gap methods in place to reduce their re-incarceration.
In reviewing these published statistics and troubling reality, it becomes obvious why President David Granger would take upon himself the humanitarian and conscionable task of reducing the incarceration time of a select group of these offenders. For decades now, the system has failed these troubled youths.
Editor, what is also noteworthy about the Prison Strategic Plan is that it highlights that "…within the time frame (2001-2010), recidivism has increased by over 100%."
Yes! You read right! 100% of those released from prison between 2001-2010 were rearrested and again sentenced to prison. This caused the compilers of the report to remark, "These trends suggest that the GPS needs to analyse profiles of recidivists, as well as conducting a comprehensive review of its rehabilitation programmes."
The framers of the report also promised that the plan would "contribute to the reduction of recidivism by 50% by the end of 2015," by "More aggressive rehabilitation programmes." What we know, anecdotally, is that since 2010, both crime and recidivism have increased.
In January 2010, the prison population was 2,100. If the plans of the report were implemented, Guyana should have been seeing a precipitous reduction in the total number of inmates, which would have brought the numbers down to about 1,100 at the end of 2015. However, as of June this year, the figure stands at 1,962. If the 40-60 who were released by the President were added to the current figure, it would show that there have been no noticeable changes in the prison population over the last five years.
It is not very likely that the new Minister of Public Security would have had time to analyse, in any extensive way, this 35-page report, however, there must be folks whom the minister trust to provide him with these kinds of sensitive and timely information, even as he seeks to structure a comprehensive crime reduction plan.
Mr. Gildarie ended his passionate article by noting, "that maybe we need some 'halfway' facilities for non-violent prisoners. There needs to be a holistic approach in fighting crime…" Ever since 2009, I have been suggesting that Guyana needs a post-release rehabilitation centre; a facility geared to providing a formal transitioning of the inmate, from prison back into society.
The facility would be a self-sustaining outfit that provides housing, academic tutelage, drug rehabilitation, job training and placement and spiritual formation. It would be Guyana's first post-release centre. I therefore concur with the lamentations of Mr. Gildarie, and it would have been a travesty of emotional empathy for me to not let him know that I share his pain.
PASTOR W. P. JEFFREY