VICE-PRESIDENT and Public Security Minister Khemraj Ramjattan is convinced that the allegations made by self-professed former 'Death Squad' member, Shawn Hinds, could be enough for the reopening of an investigation into the 2006 shooting death of journalist and political activist, Ronald Waddell. Ramjattan is also convinced that the information presented by Hinds should be authenticated, and for that, Hinds must submit himself for questioning to the police authorities, with the evidence that he has to support his allegations.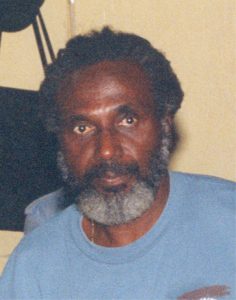 "In view of his very public statement, there is every need to pursue an interrogation of Mr Shawn Hinds. And though he is indicating that he went there to do an outrageous act (to kill Waddell) , and he never did it," Minister Ramjattan told this publication in a telephone interview yesterday, "I think we need further interrogation, and for the senior ranks in the Police Force to further question him."
Hinds, in an explosive exclusive interview with HGPTV Nightly News, told anchorman Travis Chase that he was given a contract to murder the now-deceased journalist, who was known at the time for his harsh criticisms of the People's Progressive Party/Civic (PPP/C) Government in his television programme, 'Taking Care of Business'.
He recalled that he was in the vicinity of the seawalls when he received a phone call informing him that Waddell was on the move. Hinds then proceeded to Waddell's Bel-Air residence, but the journalist was gunned down before he got to him.
"By de time de man come out de yard. De man ain't went home, yah know," Hinds said recalling the night of Waddell's death, "The man ain't come from the road. He went in he house and as he come out he yard, a car swing Sherriff Street, a blue 212 swing from Sheriff Street." Hinds said gunshots were heard, during which he crouched down in his vehicle.
Hinds failed to mention who called him informing him of Waddell's whereabouts, and also who hired him to carry out the acts. He did say however that Waddell was murdered at the hands of two Police officers (whom he named, and one of whom is a retired Assistant Commissioner of Police).
Ramjattan told the media in early June that even as the Minister with responsibility for security within the society, he must have a sound basis for recommending a cold case be reopened. "There might be some cases that I would want opened… but I will have to have good grounds for doing that," Ramjattan said in June, shortly after his appointment as Public Security Minister.
"Cold cases definitely will be revisited, once of course, there is new evidence found, or there is good reason to go forward with them," Ramjattan said, while urging citizens to help police in these investigations, and to stay away from offering false evidence.
At a recent press conference, Minister of State Joseph Harmon said Government is not prepared to offer amnesty to persons, including Shawn Hinds, who confess to involvement in criminal activities.
Harmon said Hinds could face incarceration if found to be involved in criminal activities, but the discretion should vest with the police authorities to determine whether amnesty must be given.
Meanwhile, a senior police source who agreed to comment anonymously, said the allegations made by Shawn Hinds might not be enough for serious police action. The officer is convinced that while Hinds made glaring statements to the public, he failed to link himself directly to any incident, except to say that he was part of the infamous 'Death Squad'.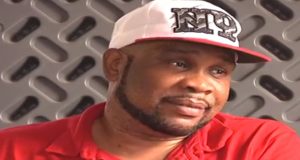 Hinds had also pointed to the Criminal Investigation Department (CID) of the Guyana Police Force, for providing weapons to his 'Death Squad', which worked alongside members of the Guyana Police Force.
"The Police was a part of it. We used to get guns from the Police. I used to go and uplift a gun from CID Headquarters, a machine gun," Hinds disclosed in his exclusive interview with HGP Nightly News during this week.
"We was guided, and been in communication with senior people from CID Headquarters," Hinds continued. Asked whether he had links to the former People's Progressive Party/Civic (PPP/C) Government, Hinds responded, "I gon tell yah dis. All my orders came from CID Headquarters, and there is evidence to this day."
"I have communication with me and people, saying what they need to be done, and how it need to be done, the kind of guns that need to be used, and what mustn't be done and how yah muss do it, and doan do dis one like dis, and doan leff he in de streets and dem kinda ting," Hinds continued.
Minister Ramjattan, in the telephone conversation with this publication, said while Hinds' allegations are important because of those implicated, the former 'death squad' member should present himself to the relevant authorities to make a case for the "authenticity"of his statements.
Meanwhile, Vice-President Ramjattan said he would be meeting with Police Commissioner Seelall Persaud and Crime Chief Wendell Blanhum, who previously served as the second-in-command of the CID before his recent appointment as Crime Chief.
By Derwayne Wills