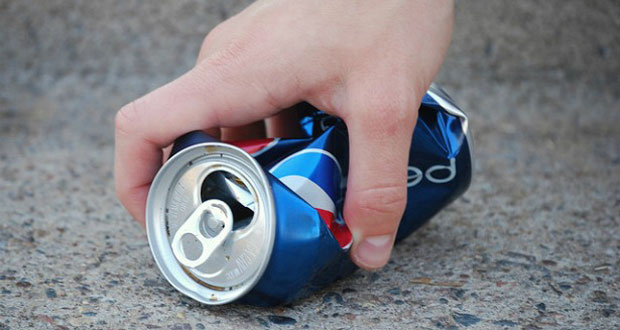 THE Litter Regulations Enforcement Unit (LREU) of the Environmental Protection Agency (EPA) is achieving success in gradually building its capacity to detect breaches of the litter regulations and in taking appropriate actions to ensure a reduction in littering in Guyana.A source at the Environmental Protection Agency (EPA) has disclosed that the enforcement programme has been "making good strides" in tackling littering and illegal dumping.
Since its formation in May 2014, the Unit has issued various citations and fines to over 300 offending individuals and businesses. The offenders have all complied, and the campaign continues.
A spokesman for the LREU disclosed yesterday that a recent early morning canvas of the downtown Georgetown commercial area last week revealed evidence indicating that Ms. Bibi Anderson, owner of Fazia's Collection, either dumped or paid someone to dump an old refrigerator filled with plastic packaging opposite the High Court.
The Agency has said it will take the necessary legal action against Ms. Anderson.
Before passage of the Litter Regulations in November 2013, significant public awareness and sensitisation activities had been conducted by the Ministry of Natural Resources and the Environment (MNR&E) through its "Pick It Up Guyana" programme.
The Litter Regulations Enforcement Unit was established within the Compliance and Enforcement Division of the EPA in May 2014.
Twelve Litter Wardens were hired and tasked with patrolling, monitoring, and enforcing the provisions of the Litter Regulations.
The EPA has said it recognises that targeting education and awareness, physical intervention, stakeholder responsibility, and adequate infrastructure through partnerships with other agencies in both the public and private sectors is required for success, and it is in process of developing its capabilities for such collaborations.
The LREU reminded that, in order for Georgetown and other areas to be cleaned and remain so, members of the public must desist from littering and creating illegal dumpsites.
Persons who carry out these offences should also be promptly reported via telephone numbers 600-0620, 225-5471-2, or send e-mails to greenguyana@gmail.com, or on the Unit's Facebook page, Anti-Litter Guyana.
The EPA disclosed that while the Unit continues to investigate complaints from other administrative regions, plans are on stream for a national rollout of the Litter Programme, with focus on the populated areas in Regions 2 (Pomeroon/Supenaam); 5 (Mahaica/Berbice); 6 (East Berbice /Corentyne); 7 (Cuyuni/Mazaruni), and 10 (Upper Demerara/ Upper Berbice).
This move would see hiring of litter wardens to execute the regulations in these regions, in addition to the other regional government officers who would also be trained in enforcement. (END)
(By Clifford Stanley)