LANCEANE Lezeta Captain was born and raised at Kwakwani in Region 10 (Upper Demerara/Upper Berbice) but came to Georgetown after finishing secondary school to pursue her goal of becoming a teacher. To begin with, though, she sent out a few applications and the first agency to respond was the Ministry of Health.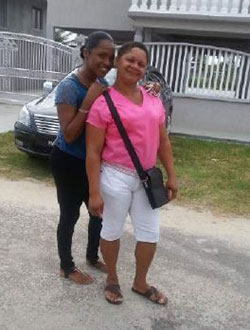 Lanceane, 25, decided to take up the job in the meantime, but little did she know that she would come to love this new field even more than her original desire to become a teacher.
"Growing up, I wanted to become a teacher. Most girls I know dreamt about becoming a teacher. When I was about to leave school, I wanted to become a paediatrician but after I started working here I realized I loved this field more than ever."
Lanceane has been posted at the Ministry's Public Health Skin Clinic located in the Palms Compound, Brickdam and more recently, has been working as Secretary to Mrs. Heather Morris-Wilson, Director of the clinic.
"I love dermatology and I could have left to go and study or study while I was working here, but my plan is to study dermatology later this year or early next year. I am working here for the past seven years and this is my first job after school. I did a package at Global Technology and sent out a few applications. The Ministry called and I have been here from day one," she related.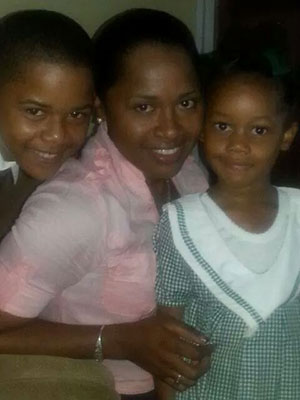 "This was the job available. It came at a great time. At first when I came, I didn't know much about Georgetown and the people, but I think I have a great personality when it comes to dealing with people. I love dealing with people," she said.
She recalled how Dr Holly Alexander (previous doctor at the clinic) and the rest of the staff accepted her. "They groomed me and taught me things that I didn't know. Now, I think I am way better than when I first came. I know a lot more about leprosy from being with them on field trips, etc. and when a patient comes, I am able to give treatment and talk to them about the disease." "Sometimes the doctor is away or a nurse is not available and I am able to get stuff done, of course under their supervision."
Now, Lanceane dearly loves her job and cannot think about doing anything else. "I fell in love with this field even though I didn't have it in mind. We get to visit many places and see so many people. We go to 14 different places in Guyana."
"You see things you never knew existed. You see the things people experience in life. From a simple skin problem they can go through so much. That you are able to help them deal with it….to know you can help that person through that stage in life is great."
Also contributing to her fondness for the job, Lanceane explained that working along with the older nurses have had a good effect on her. "Dealing with the older nurses made me love the field more. I learn so much more from them. I think if I had worked with young people I would not have developed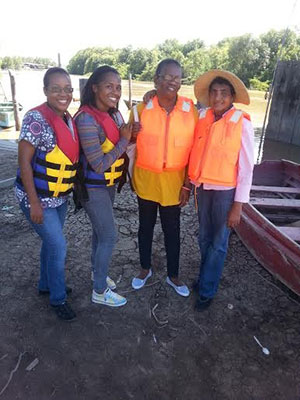 so much appreciation for the field. They have always motivated me to get studying," she said.
To this end, Lanceane has been making arrangements to begin her study so that once she starts there will be nothing to distract her. "I have made arrangements and put things in place so that I can concentrate on my studying so that when I begin I don't have to be unduly distracted. When I am ready to study, I know I can put everything that I have towards studying so there isn't going to be any hindrance, anything holding me back. And it's something that I want to do and that I have been dreaming about for the last seven years. So I am going to put my best foot forward and get it done," a determined Lanceane related.
She has been described by Dr. Morris-Wilson as very reliable and efficient. "She is very efficient. She breaks her back and does not eat lunch at times when I ask for something to be done. I can be confident that if I ask for something to be done while I am out doing clinic, she'll get it done," Dr. Morris-Wilson told the Chronicle.
Lanceane said she loves her family dearly and referred to them as her number one priority.
Her favourite quote is: "Never judge a book by its cover." "I may look simple but I am more than I look," she said.
(By Telesha Ramnarine)