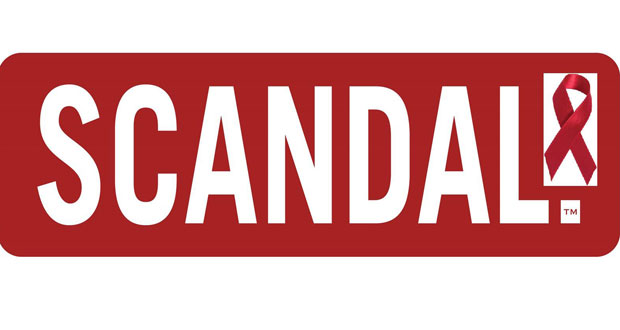 THE Kaieteur News, a leading newspaper synonymous with carrying sensational and misinformed information, has apparently gone its traditional route.This time, the news outfit is trying to defend its publisher, Mr Glenn Lall, who has been fingered in a remigrant duty-free concession scam that the Guyana Revenue Authority (GRA) is currently investigating, which, according to Commissioner-General, Mr. Kurshid Sattur, represents over $100M in tax evasions as opposed to the $40M that was reported.
In the wake of a report that the two Lexus luxury vehicles were impounded by GRA for further investigations, Kaieteur News has reported that the seizure of the vehicles is an attempt by the GRA to silence its publisher from reporting on duty-free concessions that were granted to Bi Shan Lin.
That information, however, is being refuted and labelled as totally irrelevant by the Commissioner-General, who has informed the Guyana Chronicle that the Kaieteur News is creating a smoke-screen around the issue, since Lall's investigation and the granting of duty-free concessions to foreign companies investing in Guyana are two totally different matters that have nothing to do with each other.
To begin with, according to Sattaur, "no one is saying that the company, Bai Shan Lin, is obtaining concessions on its own behalf and handing such concessions to others to use. If that were the case, you would have seen GRA immediately mounting an exercise not dissimilar to what we witnessed over the weekend to seize the items involved."
Sattaur is also contending that Bai Shan Lin is not guilty of falsifying import documents in order to qualify for concessions, as is the case with the two vehicles, where it is alleged that "not only are the values most shamelessly understated by supposedly using forged invoices to pay a very much depressed amount of taxes rather than the correct amount, but if one were to apply the rate of taxes "45% duty 140% excise and 16% VAT to the correct value of about US$85,000 for each vehicle, then the vehicles would have attracted taxes of approximately $US 251,000 or 51M G$ each and not $20M per vehicle as was incorrectly referred to…" In other words, the total taxes that were evaded are close to G$100M, after allowing for just less than $2M paid by the supposed re-migrants.
Double Standards
Stemming from the debacle over the remigrant scam, Sattaur has registered complaints and concerns over threats issued to him by Glenn Lall over the Revenue Authority investigating the matter.
Lall allegedly threatened Sattaur on Friday to use his newspaper to malign his character if he continued with his investigation into the alleged scam. "Lall called me from an overseas number and threatened to expose me, as if I'm a thief, and it is because I am using my office to deal with the matters I normally deal with. I don't know what wrong I am doing if I am trying to do the Government's work; I don't know why people should be upset if they are doing wrong things," Sattaur said.
What's more, Sattaur said, Lall is acting as if he is above reproach from the law and not subject to the laws of the country like everyone else.
The business community has since come out against Lall for threatening the Commissioner-General, and his involvement in the alleged scam, with former President of Georgetown Chamber of Commerce and Industry (GCCI), Mr Clinton Urling openly stating in the media, "I condemn this in the strongest possible forms. No media house must be used as a weapon against any businessman or public official."
Urling went on to say, "I think Lall and those close to him, if they are involved in fraudulent activity, directly or indirectly, are getting what they deserve. If they can preach transparency and wage war against corruption from one side of their mouth, while enjoying the spoils of backdoor activities through the other side, then it is time for someone to expose him."
The Chronicle has since learnt that the Commissioner-General has made a report of the threats issued to him by Lall at the Brickdam Police Station since he feels threatened for his personal safety, as well as the safety of his family.
The seizure of the vehicles followed the disclosure of details of an alleged duty-free concession scam, which were made public after a look by the Guyana Chronicle at the Government of Guyana's review of the Remigrant Scheme.
The Guyana Chronicle was able to obtain copies of all the relevant documents — from the application to and approval by the Foreign Affairs Ministry, GRA, and shipping information.
Information received indicates that this issue started with husband and wife Narootandeo and Gharbassi Brijnanan, who were, on July 3, 2013 granted permission by the Foreign Affairs Ministry to return to Guyana as "remigrants", along with the concomitant incentives of the scheme.
Under the remigrant programme, Guyanese who would have resided overseas for more than five years and are returning home to reside are entitled to a number of benefits. These benefits include an import duty-free waiver for vehicles, and tax exemption for household items, once the items at reference were owned for six months or more in the country where the remigrant was living.
As husband and wife, Narootandeo and Gharbassi Brijnanan were entitled to concessions as two separate individuals, although a joint application was submitted.
The duty-free concession is awarded on condition that "the motor vehicle cannot be leased or transferred within three years of registration, and providing that the registration licence, fitness and registration and insurance are submitted for inspection at the Guyana Revenue Authority (GRA) every six months," according to a letter issued to the applicant.
The Brijananans, on their application form, indicated that besides household items, they were returning with two 2013 Lexus Suburban L57 vehicles, the chassis numbers of which were listed along with other required information.
It was noticed that the vehicles were not owned for more than six months before the application was made by the Brijnanans, but they were in the possession of Lall and his wife Bheana both prominently parked in front of their work places.
This would be a clear violation of the regulation surrounding the application for remigrant status and duty-free concession if the vehicles were transferred by the Brijnanans to the Lall's before the three year period.
Glenn Lall has since said that it is not a crime to borrow vehicles from friends, and highlighted in his newspaper that "Yes, the Brijnanans have been my close family-friends for over 25 years. What is wrong if I borrow their vehicles? I also ride motorcycles and use other vehicles because of what I do on a daily basis. I have to be cautious."
However, one businessmen speaking exclusively with the Chronicle on condition of anonymity said Lall is clearly exhibiting "double standards" in trying to justify the duty-free scam and charged further that GRA is doing a good job investigating this alleged scam.
Said he, "The explanations given by Mr. Lall are weak, and clearly show guilt on his part, he should explain to the public why the Brijnanans listed him as their closest relative on the exemption forms when they have a son, Mr. Navin Sankar, it clearly shows that the vehicles were intended for Lall and his wife."
He further said that "in the exercise of caution and security, which is what Mr. Lall is contending, he should not be flaunting himself and his wife around in luxury vehicles worth millions of dollars, since that would defeat the whole purpose of one wanting to be 'cautious'."