Hoteliers looking at accommodating artisans beyond Amerindian Heritage Month
Several hotels in Guyana have pledged their support to accommodate artisans in an effort to promote our culture and tourism in designated spaces at their hotels, not only for this month but throughout the year.
Herdmanston Lodge, located in Queenstown, Georgetown was the first to host a handicraft maker, Janet Patterson, who hails from Santa Aratack, Region Three (Essequibo Islands-West Demerara).
Patterson told the Pepperpot Magazine that she has been at Herdmanston Lodge for more than 10 years and she is allocated a little space to display and sell her products and those of other indigenous artisans.
She reported that she has a wide variety of craft, all hand-made by herself and others, including jewels, hammocks, fans, purses, baskets, bags, jewel boxes and other keepsakes.
"I feel happy and pleased that I can showcase my products and that of my people at such a prestigious place where both locals and visitors frequent," she said.
Patterson told the Pepperpot Magazine that she would sell products from the people in Santa Aratack and other suppliers and has been doing it for many years.
She has been promoting arts and crafts for as long as she can remember and says she has a few years left in her and will continue to promote their heritage for as long as possible.
Patterson would commute from her village a few times per week to sell all Amerindian products at Herdmanston Lodge and participate in exhibitions including the Amerindian Village at Sophia earlier last week.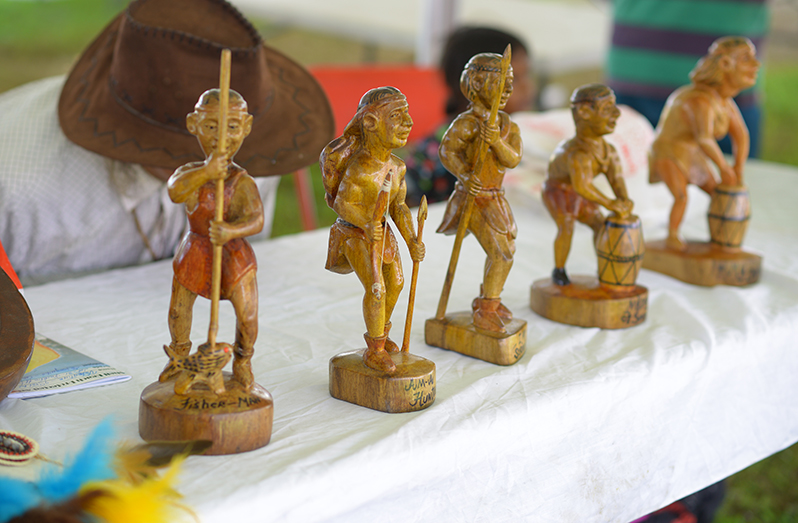 She came from a family of artisans and is happy to continue the tradition of making and selling indigenous products.
Patterson stated that it is challenging to commute and costly, and she does it as much as she can.
She is of the view that more hoteliers should accommodate artisans to showcase and sell their products at their hotels across the country beyond Heritage Month.
Meanwhile, Herdmanston Lodge Events Manager, Crystal Baptiste told the Pepperpot Magazine that management agreed to accommodate Janet Patterson many years ago and will continue to do so.
Since there isn't a lot of space for more artisans, Baptiste related that they can find space if they have new options of mini sculptures and paintings artisans to partner with.
Baptiste added that Herdmanston Lodge remains committed to promoting Indigenous culture and will keep their doors open to artisans.
Jaigobin Hotel, both at Anna Regina and Cotton Field, Essequibo Coast, through their Event Manager, Koreshma Jaigobin, told the Pepperpot Magazine that it is something they are open to.
She stated that they will consider the option in the future, but they do not have the space to accommodate any artisans and their products.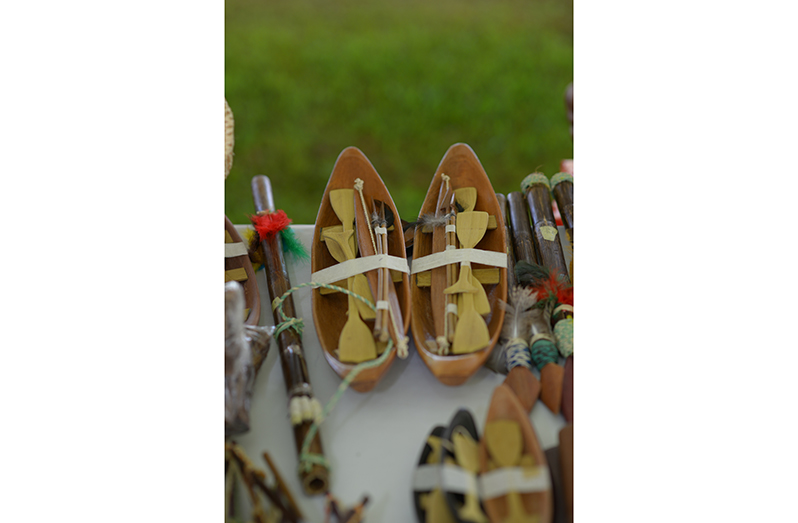 Over at Grand Coastal Hotel, Le Ressouvenir, East Coast Demerara, Events Manager, Elena Singh related that they are in the process of rapid renovation, and maybe after that is completed, they will pitch the idea to management.
While little shops over at Pegasus Hotel, that is at Battery Road, Kingston have since been replaced with offices and there are no craft shops presently, other hotels have since expressed an interest in accommodating artisans and will provide the space when the time is right. Some are also looking at other options to include local craft makers.
With September designated Amerindian Heritage Month, a calendar of events has been planned for its observance throughout Guyana and in all Amerindian villages will celebrate their own Village Day.
Batavia has been selected as the Heritage Village for this year's celebrations on September 17, 2023 and arrangements for boats to get there have been organised for visitors.
The event is being hosted by the Ministry of Amerindian Affairs in observance of Heritage Month 2023. This year's celebration is themed "Sustaining Our Cultural Heritage and Identity While Contributing to One Guyana."