IN fulfillment of a promise made by President, Dr. Irfaan Ali during a recent visit to Baracara, Region Six (East Corentyne/Berbice), construction has started on a new drainage network, as well as the empoldering of lands in the community.
This investment will now make hundreds of acres of new land available for agricultural purposes, according to a post on the President's official Facebook page.
At a recent meeting with farmers in the community, Agriculture Minister Zulfikar Mustapha, said once the works were completed, the Agriculture Ministry will work along with the community to craft two strategic plans for livestock and cash-crop production.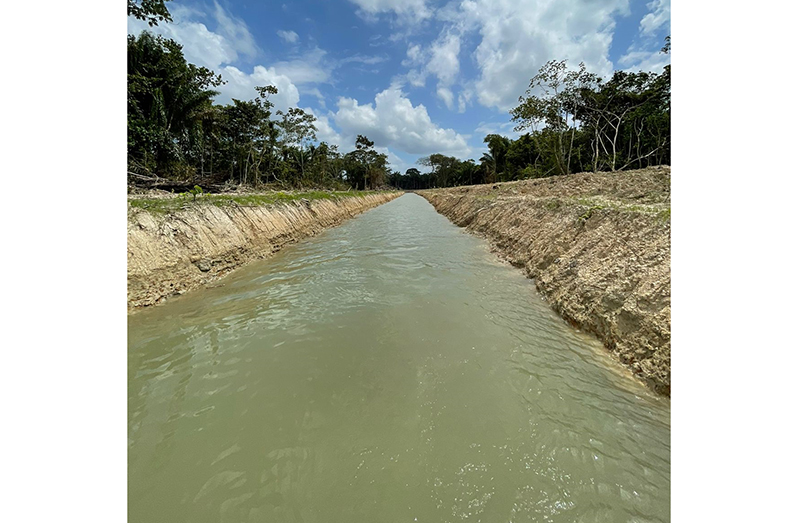 These strategic plans, Mustapha said, will adopt sustainable practices in food production, as well as in agro-processing.
"We have to change that kind of mechanism and that kind of thinking that we are just doing cash-crop farming, and as soon as we reap it from the farm, we take it to the market. "What we have been doing; we have been building these agro-processing facilities so that we can add value to our produce," Mustapha said.
He added: "Rather than take the produce to the market, we will package it and send it overseas; we will have for consumption here, but we will also get more money for you."
In order for this to happen, the community must first decide which crops could be produced on a large scale. The community is known for its production of citrus, plantains, potatoes, eddoes and corn.