HAVING just won the Arts Advocacy Award in "Orange the Runway" – a show combining fashion and advocacy – 24-year-old Roberto Teekah stands ready to take his career in a whole new direction, that is fashion designing.
He fully believes he has what it takes to become a successful fashion designer, especially since he recently completed a four-year programme at the E.R Burrowes School of Arts, where he majored in both painting and textile art.
As a child, Roberto would always be the person drawing at the back of his school books and thinking creatively; always wanting to make things and do things with his hands. So, it was no surprise to him when, during his teenage years, he decided that art was what he wanted for a career.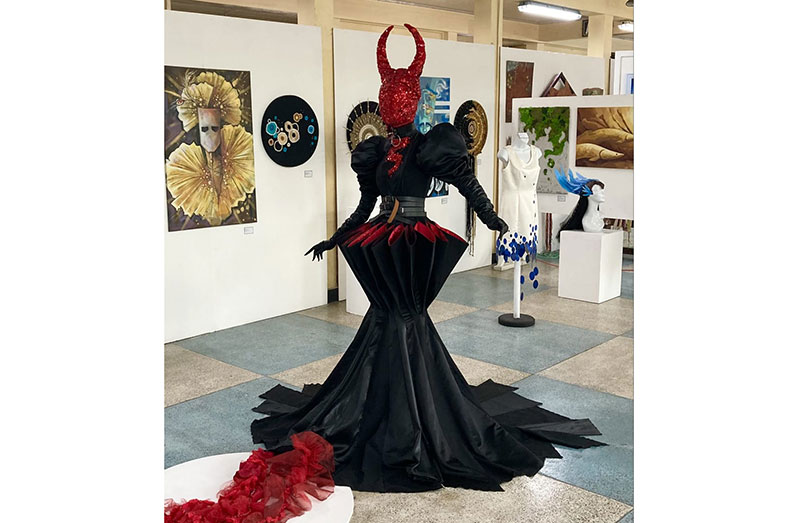 "Art doesn't feel like something I am doing purposely, like intentionally. It just feels natural, like the thing I should be doing. I guess I am pursuing something that I am very passionate about," he expressed in an interview with Buzz this week.
And although being naturally inclined, his time at art school taught him a lot.
"It was a lot of work but it feels well worth it. I learnt a lot compared to when I was going in," he reflected.
He seriously started pursuing art when he was about 17 years old and by the age of 21, he had been a part of several noteworthy art exhibitions and was able to establish a substantial online presence.
Explaining what exactly he does, he said: "I do portraits but I also get a lot of work like if someone wants a mural painted on a wall. I get all sorts of opportunities; it's a real wide variety and that's a part of it I like because it remains exciting. It's not the same thing over and over."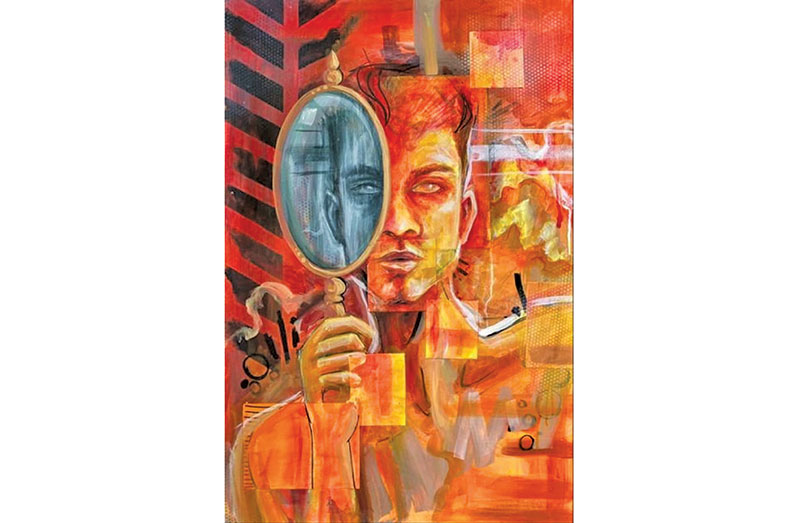 Even as an established artist now, Roberto still sees the need to continue his education and has decided to take a little break before pressing on to the University of Guyana.
"I feel like the education aspect is important in art. Some people tend to focus a lot on the practical aspect and of course that's important, but I think there needs to be a balance between the two and I enjoy the academic aspect of it," he expressed.
Now venturing into fashion designing, Roberto learned how to sew during his time at the art school.
"Fashion designing was always something I was interested in but I didn't have the tools and the skills to pursue it. Now I feel like I do, so, it's like a whole new direction that I am heading into."
Fashion designing to him is yet another form of expression where he feels he can make a statement as opposed to just painting or drawing.
And he believes that he will succeed in this aspect of his work as well.
"Once the artist has the determination to keep at something I think they can be successful and I think I definitely have that. I have that passion to stick with something and to keep doing it to the best of my ability," he added.
Roberto believes that art and artists are incredibly important to society and he draws inspiration from areas like religion, culture, feminism, societal issues, avant-garde fashion, grotesque beauty and more.
In addition to an Associate Degree in Environmental Science, the former Bishops' High School student has a Diploma in Fine Arts (Double Major) from the E.R. Burrowes School of Arts.
He was the recipient of the Promise Award – Guyana Visual Arts Competition and Exhibition 2019; Stephanie Correia Prize for Open Visual Arts – Guyana Annual 2020; and Guyana Talent Search Winner – Ministry of Culture, Youth and Sport in 2021.