EVEN though theatre can be very demanding and time-consuming, Guyanese actor/comedian/spoken-word poet Mark Luke-Edwards, knows all too well the value of making time for his children.
He is constantly working at striking the right balance between work and family.
The popular, well-loved entertainer, is a very proud dad since his eldest child Keziah recently graduated from St Rose's High with nine Grade Ones and four Grade Twos at the Caribbean Secondary Education Certificate (CSEC) examinations.
"Super proud dad…sixth form and med school next, by the grace of God," he wrote in a social media post.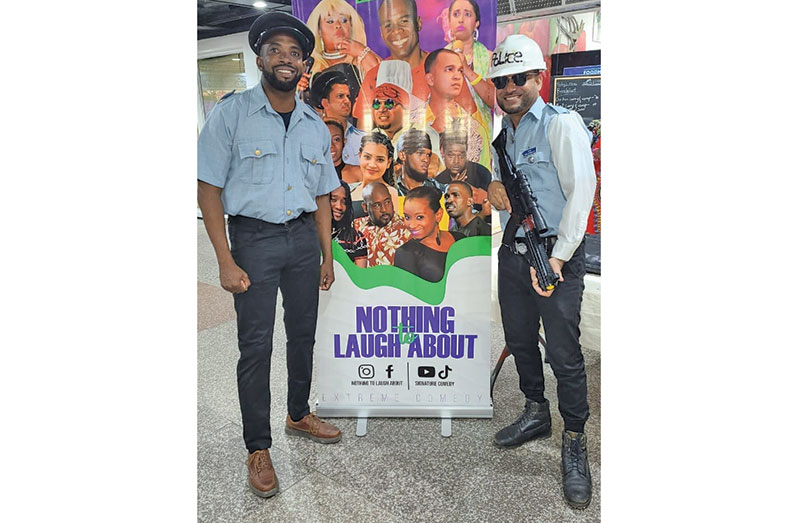 Having just wrapped up Nothing to Laugh About, Mark, who has been in the entertainment industry for some 15 years, is now in preparation mode for Stretched Out Magazine.
With practice taking up quite a lot of his time, he also has to care for his '9 to 5' job, having taken up the challenge of teaching Theatre Arts at the Sophia Training Centre.
"Theatre is very demanding…but you can't complain because certain professions just choose you," he shared in a recent interview with the Buzz.
The profession 'chose' him in the sense that it was just something that happened and he decided to stick with it; it wasn't as if he was an aspiring actor. However, he wouldn't trade it for anything.
Managing to find a good balance can be tough at times though.
"You might go and see a production and enjoy it, but you don't know that it would have taken six weeks; seven, two months of rehearsals. Sometimes you start with two or three times a week and getting closer to the production, it might be every day," he shared.
What specifically helps Mark to cope is choosing to spend his time on things that truly matter.
"I don't hang out and party a lot. If I was [sic] a socialite…. if my leisure time consumed a lot of my overall time, then finding the balance would have been way more difficult," he said, adding, "but because of my lifestyle…. it's either work or the kids…and that helps."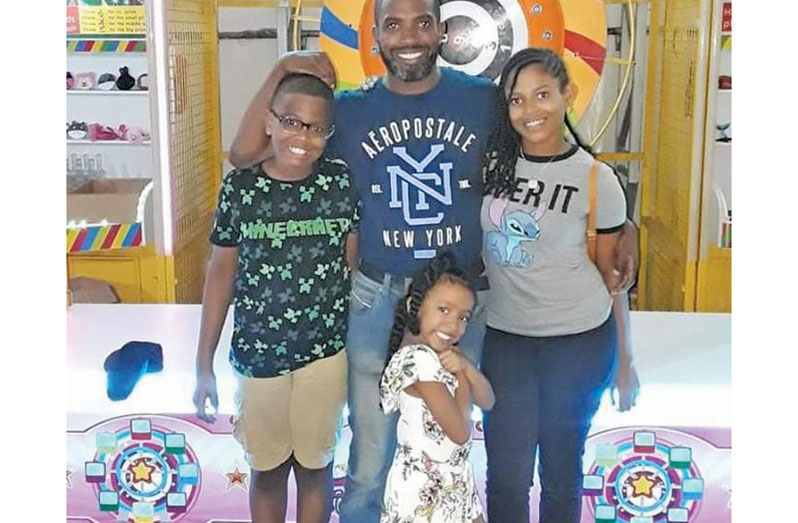 FINDING THEIR STRENGTHS
Commenting on his daughter's academic success, Mark said a lot of credit has to go to her mom Carol because of how time-consuming his work is.
"The girl works hard, is self-motivated, and prides herself in doing well," he said.
He told the Buzz that his daughter went after her assignments, took the lead in all of her group assignments and has always been topping her class, even the entire grade at times.
"There's a sense of pride to see her excel. She was a highflyer since in primary school," Mark proudly related.
Feeling like all of the sacrifices have paid off, Mark is advising other parents not to pressure their kids but to work with their strengths.
"I always tell her I don't want her to feel that she has to do that for us to love her. Even if she had gotten average grades, my love for her is unconditional," he added.
He called attention to the fact that children can be good at other things while their parents may be hung up on just academics.
"Be open-minded, find their strengths and nurture them. See the talents in your kids and polish them," he emphasised.