SPEECH and Language Therapist, Sonia Fredericks, often has to be in a hundred places at once as she daily strives to assist countless children and even some adults who would show up at the 'Georgetown' hospital's Speech Language Therapy Department that she is heading.
The 38-year-old, who absolutely loves her job, has an assistant but would still need to find herself on the ward to administer professional help. The assistants could not be sent out for such service as it's a bit more technical in nature.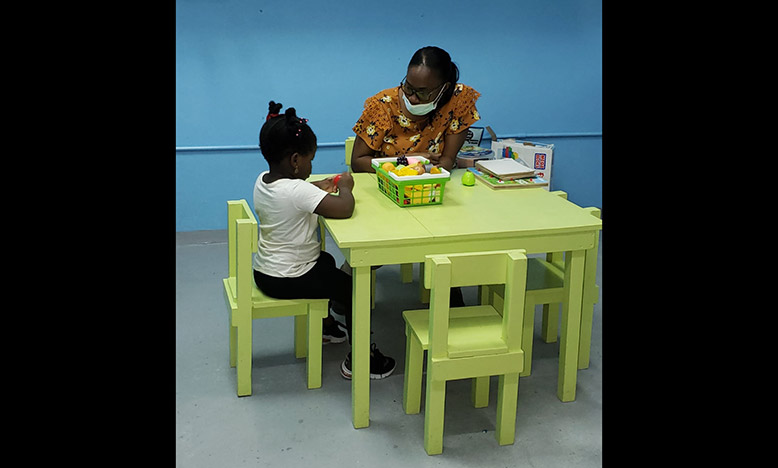 Having been a rehabilitation assistant for 12 years, Sonia has worked primarily with children with speech problems over the past four years. As much as she finds great joy in helping them, she cannot ignore the fact that the work becomes overwhelming at times, especially with just four speech therapists in the entire country!
"We need human resources. At the moment, we have one speech therapist in Linden and three in Georgetown. My clinic at GPHC alone has over 200 children. We have one room at the hospital, so the children are only having therapy once a month. That's how heavy we are at the clinic," Sonia related in an interview with Pepperpot Magazine.
Not that she was complaining about the work, but in relating some of her challenges, she noted how great it would be if more persons were added to the profession because the reality is that while the clinic continues to grow, the human resources remain the same. "We've had a drastic increase in patients over the past few years. Every week, and I am not exaggerating, there is at least one child who will come to our clinic and we can say we are seeing clinical signs of autism. Previously, we would see only one or two new patients a week; now, we are seeing a total of six to eight new patients every week."
The clinic is there to help those children who cannot communicate with their parents, who may not be fluent in their speech, may be stuttering and dealing with children laughing at them, or may simply be unable to express themselves.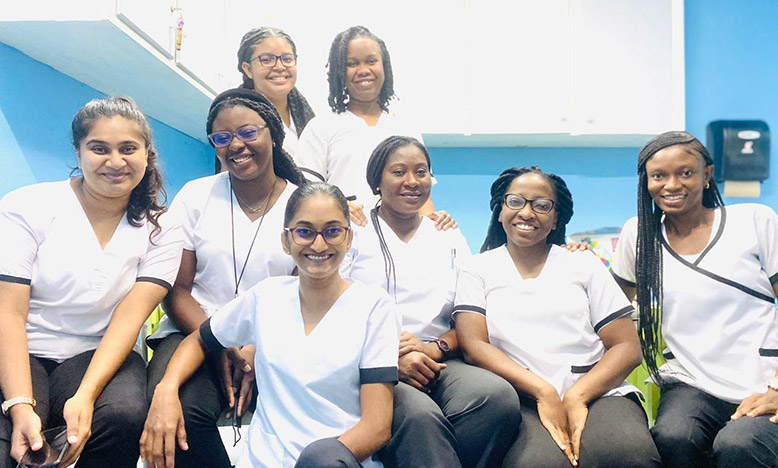 Sonia was part of the first batch to be trained by the University of Guyana (UG) in collaboration with the American Speech and Hearing Association which designed the programme at UG. The problem is that the course is not being offered regularly, or perhaps there could've been the possibility of more professionals joining the field.
"We don't have a consecutive taking in of students annually at UG. If every four years you run a course, it's only then you would have eight or 10 persons…and I think UG and the Ministry of Health need to advertise the programme a little more. It's also a matter of finding the lecturers for the course," she related.
On the bright side, though, there are currently eight final-year UG students who may be continuing in the field after they soon graduate. Sonia and her superiors are only hoping that this is the decision that all of them will make after graduation. "We do not know how many of them will join us…we really need help. The director is really fighting. She has already opened the vacancies to hire these graduates. So we are just waiting and would be happy if all eight of them can join our service so that we can help more people," she said.
THOSE LITTLE SMILES
Explaining why she loves her job, Sonia shared: "I like talking, and I want everyone to have the opportunity to talk. I love children and working with them…those little smiles. When you can have a child come to your clinic for the first time, and they're not saying anything; and then in a few months you have them saying car, boy, run; that brings so much joy to me to know that I have the opportunity to help."
She continued: "Growing up, you see how people call little children dumb and stupid. I am happy that I have the knowledge now, and I have the ability to help those little children so that nobody will call them those names or laugh at them."
Sonia and her team have been focusing a lot on teaching parents to help stimulate their children's learning and skills and have been seeing a lot of improvement in the children after they are discharged.
They are also looking to see how they can work with schools. "Lots of persons working in pre-schools are not trained teachers. We need to teach them what they can do to help these children while they're there all day with them. We have video chats with daycare teachers and show them little techniques to help. We also allow parents to video some of the sessions and share them with the teachers."