By Elvin Croker
THE old proverb that says, "when life gives you lemons, you should make lemonade" has taken on real meaning for one successful businessman who realised his accomplishments after many struggles while growing up.
At the tender age of two years old, Phil Surooj's father placed him in a boy's orphanage, and never looked back. Surooj's mother had passed away, and it seemed that no one wanted to shoulder the responsibility of taking care of a young child, he related.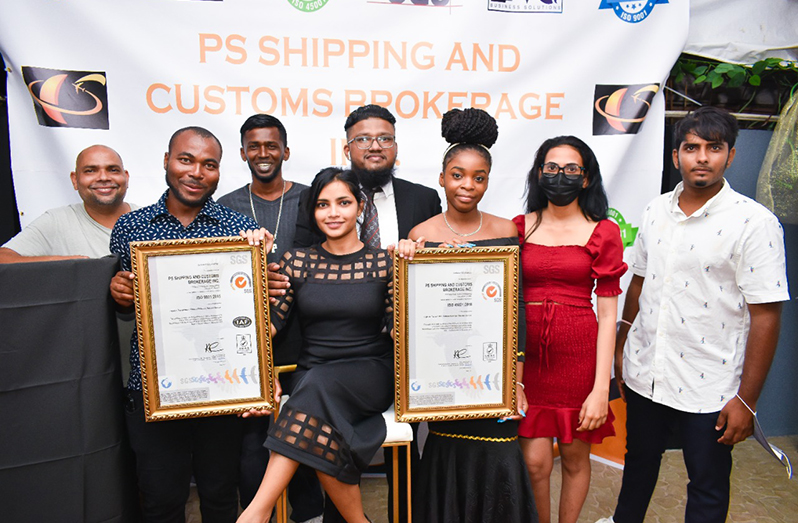 Faced with a life of pain, loneliness, and abuse at the orphanage, Surooj found a way to deal with these "lemons" by reading all the books he could put his hands on. He would create a self-made oasis in the small library at the orphanage, and capsule himself into reading. This is where he spent most of his time and birthed the journey of turning his lemons into lemonade.
"I don't want to sound ungrateful, but the trauma still haunts me," Surooj said in an interview with the Pepperpot Magazine.
Due to this experience, he is of the opinion that it is better to create a foster care system for children than an orphanage. He is convinced that it was through the vehicle of reading that he developed the determination to reverse the negative situation in which he found himself. "It invoked in me the need to create a positive outlook on life, with an optimistic attitude," he posited. This is the skill he used to navigate his way into becoming the successful businessman he is today.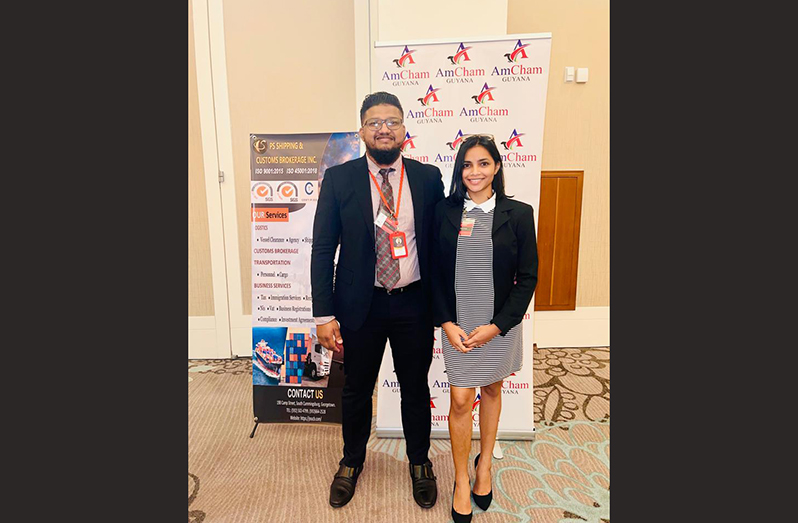 As the years rolled on, Surooj gained a place at the St. Johns College, where he wrote six CXC subjects, and emerged as the student with the second-best results.
He said that at the time, the school was offering a maximum of eight subjects, and he wanted to do all eight, but circumstances did not allow him to do so.
"I approached the people at the orphanage to pay for the subjects, but they refused. "So, I decided I would do six after I had approached the past Imam of the Kitty Jama Masjid, Shiraz Ali, now deceased, who offered to help pay for it," he said.
He explained that Ali was one of his most influential mentors, as he recalls him always telling him to stick to his studies.
"He paid for my subjects, gave me money for my SBAs, and put me into that position to stick to school," Surooj said. He also credits Sukrishanall Pasha as being another of his mentors, since he would have taken him under his wings from the time he entered the University of Guyana (UG) onwards.
GOING IT ALONE
Just after receiving his CXC results, Surooj's journey of going it alone began when he was asked to leave the orphanage. Thrown into the deep end as a teenager and left on his own for the first time, he did not allow his exposure to the streets to make him indulge in the multitude of bad influences he was exposed to, but managed to keep on the straight path.
Armed with his six subjects, the teenager entered the world of professional work in 2005 as a Customs Officer at the Guyana Revenue Authority (GRA).
He obtained his Bachelor's degree in 2009 from the University of Guyana, where he gained a distinction in Management.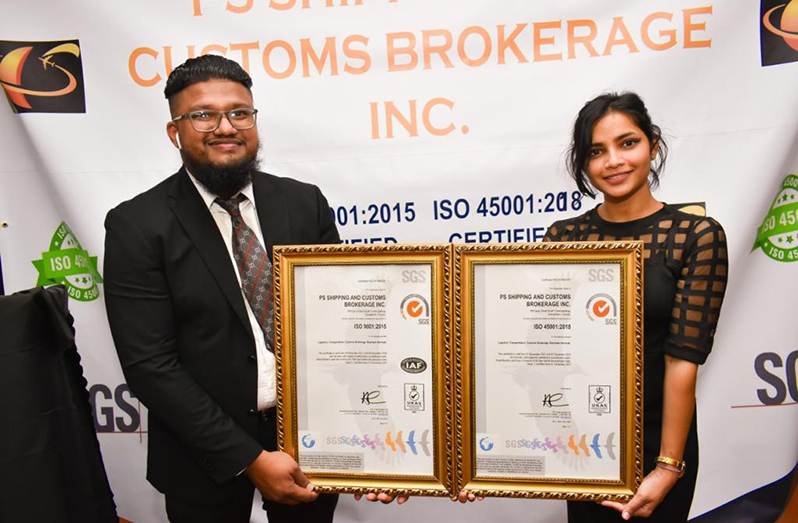 "That graduation was the saddest day of my life," he recalled. "I realised how terrible it was; like it dawned on me. Everybody was there with their families, and I was like, 'Wow!'"
He also recalled that while in high school, he had paid a friend to go to the graduation ceremony with him, just to pretend he was a family member.
In 2014, he resigned from his job as a Customs Officer so he could dedicate more time to achieving his Master's. He then did freelance brokerage work, using the knowledge and experience he'd gained during his working years. Two years later, he obtained his Master of Business Administration.
In 2018, he secured his licence to operate as a customs broker, which propelled him into officially launching his business in 2019, PS Shipping and Customs Brokerage (PSSCB) Inc.
"Throughout this journey, I focused on education," Surooj said.
PAYING IT FORWARD
He soon after began lecturing university students in Management Science, Business, Mathematics and other summer courses.
He said that one of the challenges he now faces as a businessman is class marginalisation, noting that his fellow business competitors and colleagues would have originated from an influential background.
"I may be more qualified and more experienced, and sitting with people who are on the same level, but who are validated more, because they came from an upper-class background. That has always been the case," he said.
He sees his company as the best positioned local company, given its local content. "We have all the certifications and licences required to compete with the international companies, and a 100 per cent Guyanese ownership," he said.
His vision for the company is to become the leading logistical service provider of customs brokerage, logistics, and transportation services within the domestic, regional, and international market. His company's mission is to provide customers and stakeholders with efficient and effective services and prompt information. Surooj said that the firm is committed to providing its customers and stakeholders with honesty, integrity, efficiency, quality, safety, and updated and accurate information.
A BETTER LIFE
Surooj now has a family comprising his wife, Alisha Singh and two daughters, Ciara, seven, and Skyler, two, and he says they mean the world to him.
He said he places heavy emphasis on his family, because he feels it is the most important aspect of his life.
His advice to young people is to take their education seriously; even if they are in a job or business making financial gains, education can enhance that.
PSSCB is the first local company to acquire the ISO 45001:2018 Health and Safety Certification in Logistics, including vessel agency, export packing shipping, customs brokerage, transportation of cargo and personnel, and business services, including immigration support services and recruitment in Guyana. The business also acquired ISO 9001:2015 for quality in those services and secured an international anti-bribery and anti-corruption certificate.
As the owner of a successful company Surooj can say he made his fair share of lemonade from the lemons thrown at him in his formative years as he continue to make his mark with an upward trajectory in his business using a slogan "efficiency creates new possibilities".