WARAMURI Village in Moruca, Region One (Barima/Waini), is an indigenous community of about 1,800 people, with approximately 200 more in three satellite communities governed by the same village council.
It features an attractive landscape with kind, hardworking people who hardly complain about issues affecting the community. The residents try their best to make do with whatever is available there in terms of work and other opportunities.
Although the village is accessible through the Moruca River, it also has link roads to other communities, the main one being the Kumaka/Santa Rosa Village, where everything happens. While it's more costly to travel to surrounding villages by boat, the challenge with the link roads is that some parts are flooded due to climate change. This leaves residents with two options: swim across the flooded road or take a canoe over. The canoe operator charges $100, or sometimes $200, to get across.
"Transportation is a major problem. We had the water levels rising lately. Para and Skyland are communities we cannot get to because the roads are flooded. People have to cross with canoes; otherwise, they'd have to swim. That's the reality. We cannot fix it manually; we need machines."
According to information supplied by retired head teacher Festus Williams, who is also Secretary on the Village Council, Waramuri was founded around 1845 when the Spaniards came into these parts and founded the mission. It was about the same time when they founded Santa Rosa mission. They came and met the Arawaks, Warrows and the Caribs.
Waramuri, equipped with a health centre, primary school and secondary department, is named after a species of ant which is native to the village. It is believed that it was the natives who gave the village its name.
Senior councillors on the Waramuri Village Council, led by Toshao Vivian Edwards, overlook the three satellite communities, namely Skyland, Heimaracabra and Seven Miles. While the senior councillors each receive a stipend, the other villagers who are part of the 16-member Council do voluntary work.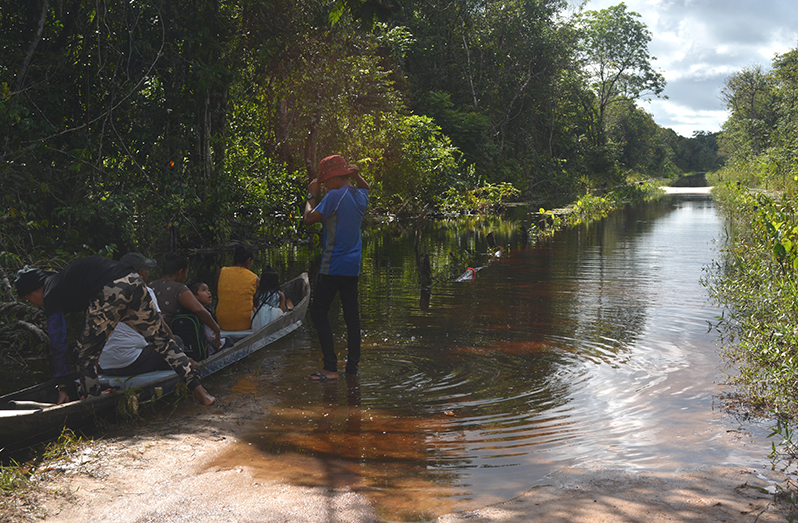 "Ordinary ones like me do voluntary work. If the community can afford it, then we'd get something, but we don't have funding in the community. People look to you because they elected you to serve them. The fact that I accepted their nomination means that I have to carry out the duties," Williams modestly explained.
He is happy to be able to assist with whatever work is needed in the community. He feels, though, that the culture is dying. "It is sad now to know that at my age [62] I am not fluent in my dialect. We were never exposed to it. The teachers who came from the coastland back in the day insisted we learn English. We lost our language in that sense," he shared, adding, "But my mother spoke Warrow and my father, Arawak. Even though it has died, they're now trying to revive it. We have a few resource persons in the community whom we're trying to use to document it before it's too late."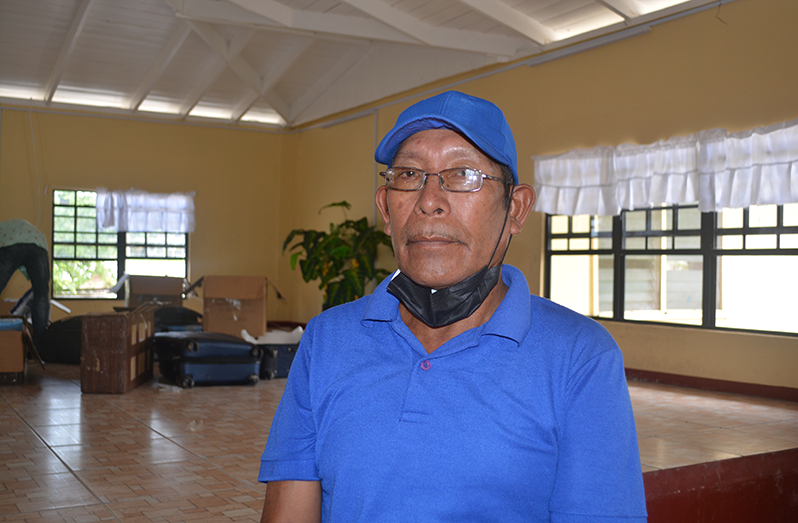 As a part-time worker with the Cyril Potter College of Education (CPCE) for the Distance Education programme, Williams noted that a major challenge affecting the community is poor online connectivity.
However, there's hope for the community as the government has committed to building a computer hub with a package that includes 20 computers, 24/7 electricity, and solar panels. This project is expected to be completed by September, or latest, by the end of this year.
Farming
Apart from the government jobs in the schools and health centres, the villagers in Waramuri basically rely on farming for a living. They do a little logging, not for commercial purposes, but for community use.
Eunice Harris, a 92-year-old who was born and raised in Waramuri, is perhaps the oldest resident and farmer in the village. The mother of 10 planted cassava, banana, plantain, eddoes, yams, corn, and the like, for a living. She'd have to walk from Waramuri to Para, crossing a swamp, before getting to her farm.
Money was hard to come by in those days, so her husband would go out for three months at a time for work. Whenever he was at home, though, he'd make sure that he helped out. "I continued farming by myself after he died. I like it here, and that's why I am living here up to today," Harris shared.
Another elderly resident, 83-year-old Sylvester Abrams, did farming for many years of his life. "I used to teach the children here, years ago, how to make baskets and other handicrafts. Life was really hard; had to labour for three months off of the village and then come in back. I had a lot of coffees by the acres, but they all dried up now," he said.
The father of eight lived at Arawaki, an island that comes under Waramuri, but later moved to the main village. He made corials (small boats) and did any other type of work that would help him bring in an income. His sight, though, became severely affected.
"I was cutting down a tree, and one of the branches spring up and hit my eye, so I lost my right eye. From since then, I cannot bend down to farm or build anything. I had to quit everything because I could no longer see anything."
Abrams is nevertheless happy and content that he made his children a priority and ensured that he sent them to school irrespective of how hard the times were.