IN celebration of the People's Republic of China and Guyana's 50-year partnership, the Chinese Embassy, earlier this week, launched its film festival at MovieTowne Guyana, Liliendaal, Greater Georgetown.
The festival will feature a series of family-oriented animation, science fiction, and action films all geared toward keeping movie lovers on the edge of their seats.
Speaking at a simple launch ceremony, China's Ambassador in Georgetown, Guo Haiyan, said that cultural and people-to-people exchanges are an important part of the relationship between Guyana and China.
With this in mind, the Ambassador said it was the Embassy's vision to share with Guyanese a few films that showcase the unique and vibrant Chinese culture.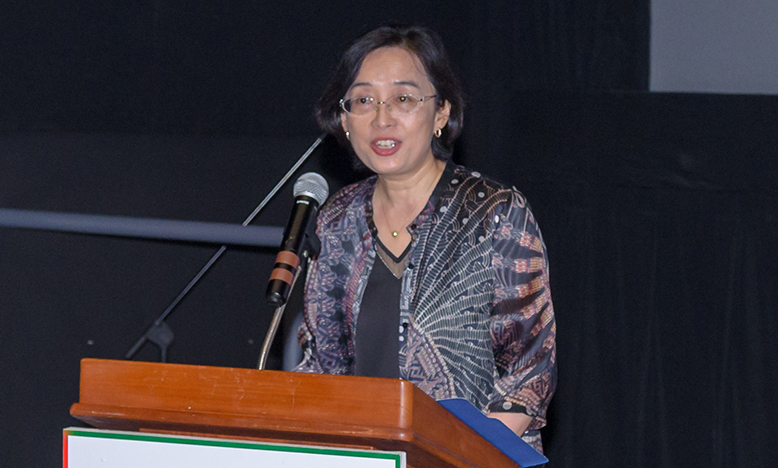 "Film is a window to show a country's culture and natural spirit," she said.
The festival will conclude on June 26. The 2019 animated film 'White Snake' will be the final film shown for the festival.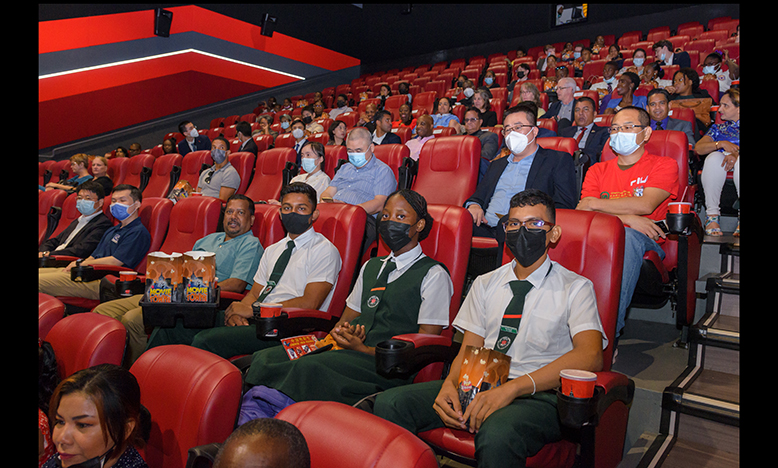 'White Snake' is an adaptation of a Chinese legend that tells the story of a young adult white snake-demon 'Blanca/Bai Suzhen' who loses her memories while being disguised as a human woman.
She falls in love with a snake hunter. This unlikely love match stirs up some family drama as the two now share a forbidden love."
Other movies that will be featured before the final day are 'Vanguard' on June 24 at 18:00 hrs, the 'Wandering Earth' at 15:00 hrs, and 'Hi, Mom' at 17:45 hrs on June 25.
'Vanguard' will be shown on June 26 at 15:00 hrs, while 'White Snake' will be shown at 17:30 hrs. Admission to all events is free.