'Fatherhood is one of the most rewarding experiences'
FATHER'S Day is celebrated across the world on the third Sunday in June.
The Pepperpot Magazine spoke with two men who believe that now more than ever, fathers must do everything in their power to instill good lessons in their children.
Dellon Kurtlan Johnson, a multi-purpose Technician, spoke of the fact that there is a great need for love, care and responsibility to be placed when it comes to being a father in a time like this.
"After becoming a father for the first time, it was kind of surreal in the sense that… I was quite elated to be responsible for bringing a child into the world. It is also a challenging experience. For me, it is also one of the most rewarding experiences you could think of, but in essence, it is quite a natural experience," Johnson explained.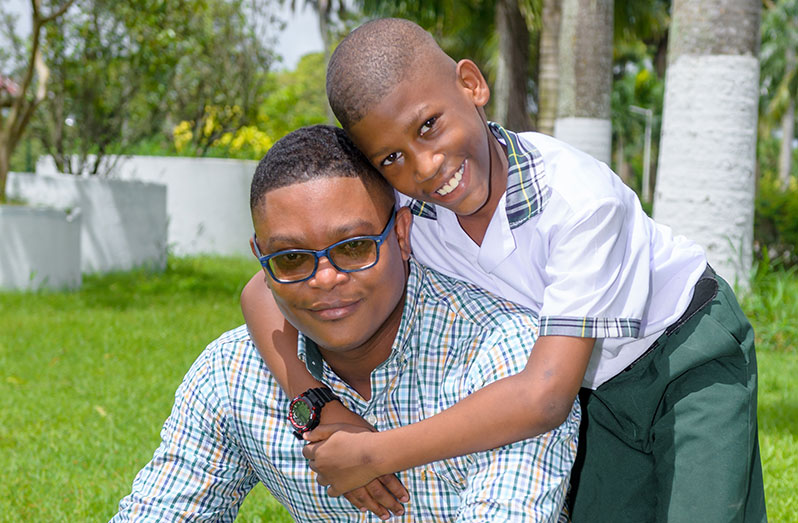 Johnson shared his experience as a father despite not growing up with his own biological father, and what advice he would give to a young man who encounters fatherhood for the first time
"My advice to that father is to allow your ability to father to come naturally [and to treat your children] just as you would want your father to treat you as a child. Ensure that you instill the same core values in that child that you would want your father to instill in you as his child," Johnson shared with the Pepperpot Magazine.
He mentioned that fatherhood from a holistic perspective would encapsulate the general theme of responsibility and insisted that men need to take the issue of fatherhood very seriously.
Lessons learnt
"For me, because I have not grown up with a father, it allowed me to be the best father I can be to my children since I only got to know my father in my late teenage years. I recalled that from the years of my father being absent in my life, I knew exactly what was lacking in my life, which caused me to instill real values in my children's life[sic]," Johnson shared with the Pepperpot Magazine.
Saying "I love you" to a child almost every day of his/her life could be one of the ways that you demonstrate love and care to a child, particularly from an early age, he believes.
Johnson explained that it communicates to the child that this practice helps the child to feel loved and accepted by his parents at a tender age and when they are older, they can pass on that love to their children and, by extension, to their future partners in life.
According to Johnson, he believes that one of the most important areas lacking in today's society among fathers and men today is the whole concept of "responsibility."
"Whenever you have sexual intercourse with a woman, you think of the consequences of your actions. There are lots of men who do not want to stand up to their responsibility, and to my mind, that is wrong," Johnson explained during his interview.
Meanwhile, a Guyana Chronicle staffer, Colin Josiah, in reflecting on the roles of fathers in children's lives, also underscored the point that being responsible for the care, love and being involved in your child's life is critical in a child's development, growth and nurturement.
He spoke of the importance of fathers' involvement at every stage of their children's lives.
"Fathers are very important because we can mould our children for the future. It is important that we can guide [sons] along the way with respect to becoming a father [as well]. Therefore, we can teach them from an early age, respect and many other things we can teach them," Josiah told the Pepperpot Magazine.
Josiah, like Johnson, grew up with a father, but in Josiah's case, he had a stepfather who was in many ways responsible for being the man he is today.
He noted that if you have children, you must love your children, and you must love your children at all costs.
He maintains that once you have received love, you can impart the same love to your children, who would grow up to love in return.
" I have met a lot of young men, who grew up without a father, many persons would have told them things about their fathers and they have become hateful towards their fathers. But I was able to give advice to several young men who found themselves facing these critical issues," Josiah told the Pepperpot Magazine.
Josiah is of the view that educating oneself in the whole business of fatherhood and raising children are critical. He spoke to the fact that while being an academic genius might be your goal, other basic goals, such as being a good parent are also important.