–Mother of four says
PARENTING calls for a certain mental and emotional stability that one may have never thought necessary until he or she actually did become a parent. To some, it probably seems like an easy deal. 'What more could it possibly be than buying diapers, wipes, and baby food; I can afford it!' may be the reasoning.
But it is when the reality kicks in that they realise that nothing they'd read or heard from someone properly prepared them for the task of raising a child. It can thus become very overwhelming, as you now have to figure things out and navigate all of the hurdles that come your way.
Mothers, undoubtedly, bear the brunt of it all, at least in most cases. It's as if their entire life is put on pause for a number of years. While daycare and other facilities may be available to some, there are those mothers who prefer to do everything themselves, just so as to provide an optimum level of care for the child.
Day in, day out of caring for a child; working, doing household chores and caring for other responsibilities can take a toll that, quite frankly, only a mother would really understand.
Camille Deokie Gorakh has 19 years of experience in parenting, but since she was about 16, she spent time with young children, helping to educate them. The mother of four boys, she considers herself mother to the 1,400 other children among the branches of Camille's Academy Inc. for which she is the Chief Executive Officer.
After leaving school in Soesdyke, she used her parents' garage to help neighbourhood kids, and, eventually, this led her to opening up the first private school on the East Bank Demerara. She was just 20 years old at the time.
Even though Camille came out of the classroom in 2019, she still considers herself an educator to this day, because of her continued involvement in the lives of the children. In an interview with Pepperpot Magazine, she said what she especially loves about children are their innocence and authenticity.
With her 19-year-old son already in the working world, the three others are still pupils of the Academy, while Camille is focused on achieving her PhD in Business Management, having already completed her MBA.
"The best thing about being a mom is having someone whose life becomes your purpose; your reason for living. I've achieved many things in life, but my greatest blessings are my children. And that is the greatest feeling in the world: To have that sense of belonging; to have people who belong to you," she shared.
However, she finds that the most challenging part of being a mother is having to discipline the children. "Sometimes you just want to spoil them, but at the end of the day, you want to nurture them into human beings that society can be proud of. So, it's important to have a firm discipline system in our home," she said.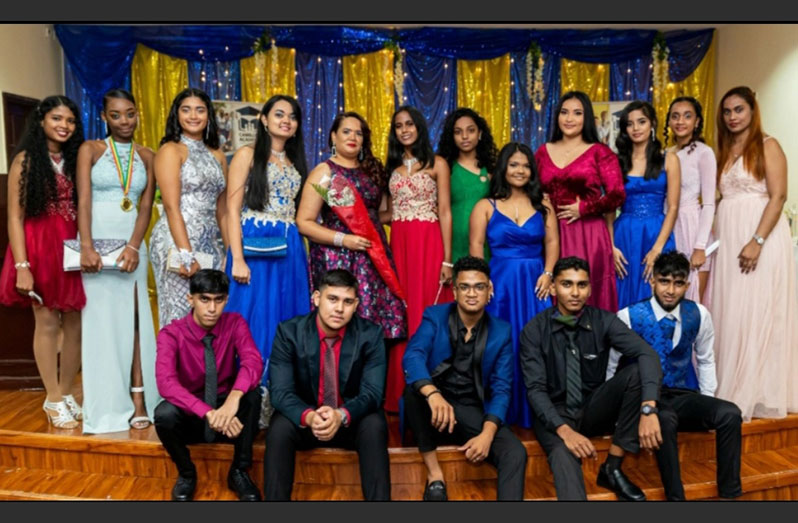 Raising four boys is by no means a walk in the park. Some will tell you the struggles of raising just one! "Having four boys is not easy; they're all unique," Camille pointed out, as she noted the need for discipline to be done with love, and for parents to make sure that they explain the discipline.
When it comes to career choices, Camille said she'd never make decisions for her children. "I've never decided career paths for my children. What makes them happy is what I will support them with."
Balancing her professional life with her role as a mother is something she said she hasn't yet perfected; it's still a work in progress. But she has this advice to offer: "As you balance your work and family life, it is important to have a stable mindset, because, some days, it can get really crazy. You put in long hours at work and then get home to kids who are demanding your time. To switch over from career to family, day in, day out, sometimes can be very challenging."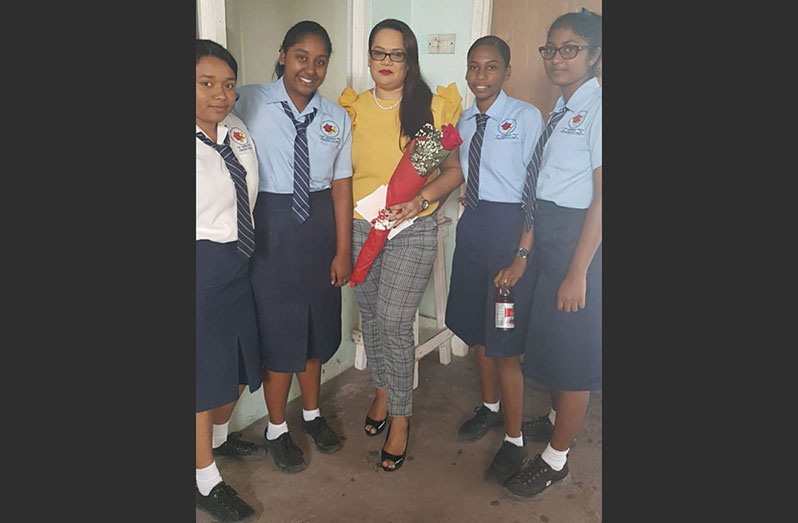 Camille's good support system, including her husband, helps her get through. "A good support system always comes in handy," she noted. "Like driving a car or learning a new job, they all come with a manual; parenting doesn't. Parents have to understand that many days, they'll make mistakes, but at the end of the day, we're all doing what's right for our children."
She also called on parents to continue to instill good morals, values and discipline so that they can be good citizens of society. "We are their first teacher. Schools and organisations are just there to enforce what you have already built so you have to lay that foundation and always understand that parenting is work in progress; every day you learn something new."
Meanwhile, the recently launched 'smart school' facility at Crane Public Road, West Coast Demerara, is one of the Academy's four branches that is moving in the direction of digital learning. The school has similar facilities to the ones at Soesdyke, Diamond, and Lusignan.