CIVIL Engineer Roberto Narine was on Wednesday charged for the fatal accident at Sandy Babb Street and Vlissengen Road that claimed the life of squash athlete Ian Mekdeci.
He appeared before City Magistrate Leron Daly at the Georgetown Magistrates' Court and was granted $200,000 bail.
Narine, 37, of School Street, Peter's Hall, East Bank Demerara, denied that on May 1, 2022, he drove motor jeep #PTT 4136 in a dangerous manner and caused the death of Mekdeci.
His lawyer Siand Dhurjon made a successful bail application.
He denied the police's version of events which suggests that his client was speeding and had failed to stop at the traffic light.
In his application, Dhurjon said that two persons who were in Narine's car could corroborate what he was saying.
The magistrate later granted bail and adjourned the matter until June 15, 2022.
As a condition attached to the granting of bail, she ordered Narine to lodge his passport at the court and report to the Alberttown Police Station every Friday until completion of the case.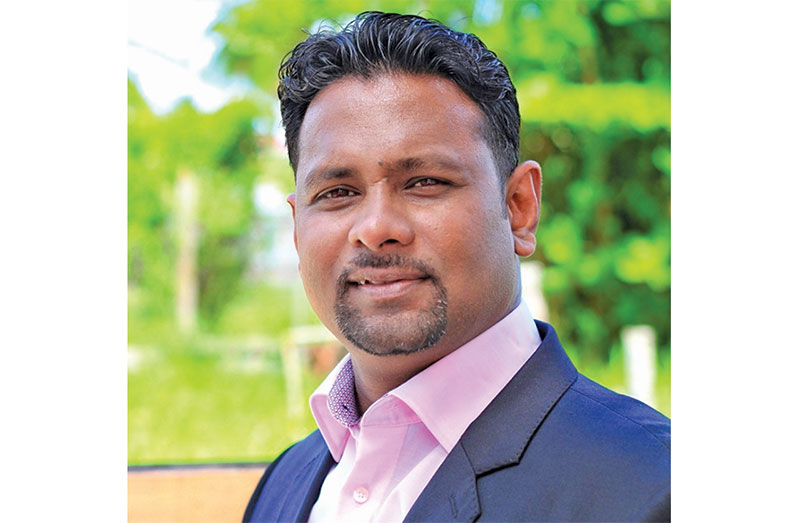 On Tuesday, Narine appeared before City Magistrate Clive Nurse charged for driving under the influence of alcohol and driving an unlicensed vehicle.
He pleaded not guilty to the first charge which alleged that on May 1, 2022, he drove motor jeep #PTT 4136 while being under the influence of alcohol. He was granted $20,000 bail. However, he pleaded guilty to driving an unlicensed motor vehicle and was fined $20,000.
This newspaper had previously reported that Mekdeci was a passenger in motor car #PXX 4592, which was being driven by his friend Sheik Baksh, 31, of Dowding Street, Kitty.
The police said that around 02:15hrs on the day in question, Narine was proceeding along Vlissengen Road, while Baksh was proceeding west along Sandy Babb Street.
It is alleged that on the approach at the intersection, Baksh was crossing/proceeding on the 'green light' but Narine failed to stop, resulting in a collision.
As a result of the collision, both vehicles suffered extensive damage.
Baksh and Mekdeci received injuries and were taken to the Georgetown Public Hospital Corporation by ambulance in an unconscious condition.
Mekdeci of First Avenue, Subryanville, Georgetown, died while receiving medical attention. Baksh was admitted as a patient in the Emergency Unit at the hospital suffering from a broken left arm, lacerations to the head and a punctured left lung.
A breathalyser test conducted on Narine allegedly showed 162 per cent and 151 per cent micrograms respectively, which is way above the legal limit.