DOCTORS and the rest of the team at the Guyana Leprosy Control Clinic are going all out to help the public understand that Leprosy should no longer be thought of as an ancient disease, but as one that is still very much affecting people today, and more specifically, Guyanese.
Last year, 32 cases of Leprosy were recorded, and of this, 24 were males, six were females and two were children.
Sixty-one percent of last year's cases had the severe form of Leprosy known as Multibacillary Leprosy and 19 percent had visible disabilities, meaning either clawing of fingers, shortened fingers or toes, drop foot, muscle-wasting, muscle weakness, decreased vision, chronic ulcers, etc.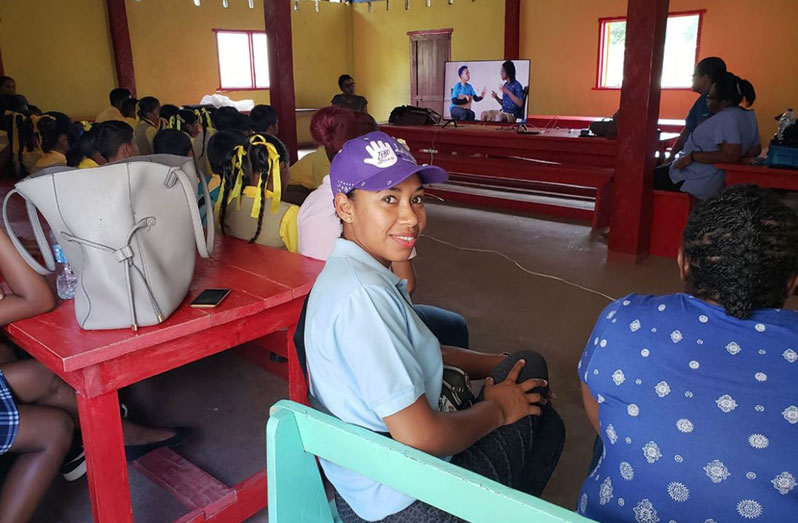 In 2020, 13 cases were recorded, 27 in 2019 and 50 in 2018. So far, for 2022, no new cases have been detected.
The theme for World Leprosy Day 2022 is "United for dignity," and in keeping with it, the 'Leprosy Clinic' will seek to continue raising awareness of the disease. A Leprosy talk will be conducted, and special prayers will be offered for patients living with Leprosy at the Cathedral of Immaculate Conception on January 30 (World Leprosy Day).
Doctors will be presenting on Leprosy in one of the Medical Council's online CME (Continuing Medical Education), which will highlight not only the clinical aspects, but also the social and mental aspects of the disease. The annual health walk and World Leprosy Day ceremony will not be done this year due to the COVID-19 pandemic.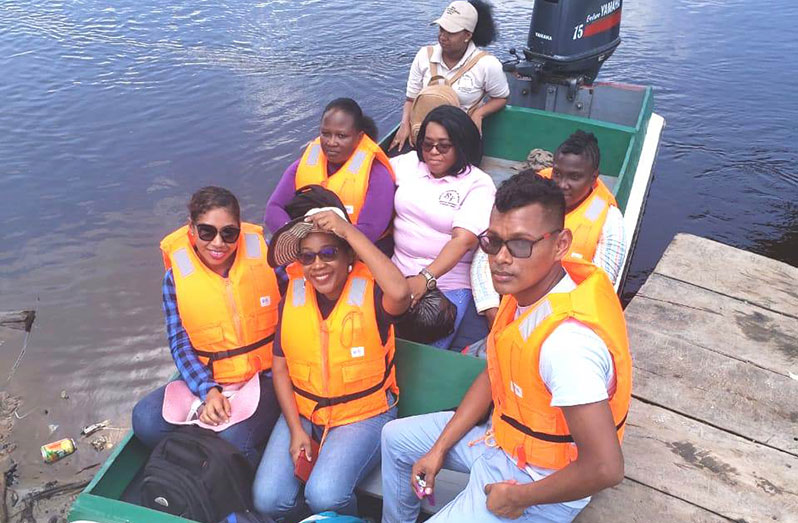 "Despite the many constraints brought on by the pandemic, our team has continued to work hard in ensuring all our patients keep on track with their treatment, especially those that [sic] find it difficult to visit the clinic. We do frequent home visits to deliver medications, check on patients' progress and examine family/ household contacts of the infected patient," medical doctor at the Leprosy Control Programme Bernadine Foo, shared.
"We continue to do our out-of-town clinics, where the doctors consult in other skin conditions whilst looking out for any new person with a diagnosis of Leprosy," she added.
Easing the Burden
Presently, the 'Leprosy Clinic' has a small laboratory that does only the Slit Skin Smear Test that is used to identify the Leprosy bacteria from a small sample taken from the earlobes, the elbows or sometimes from a skin lesion.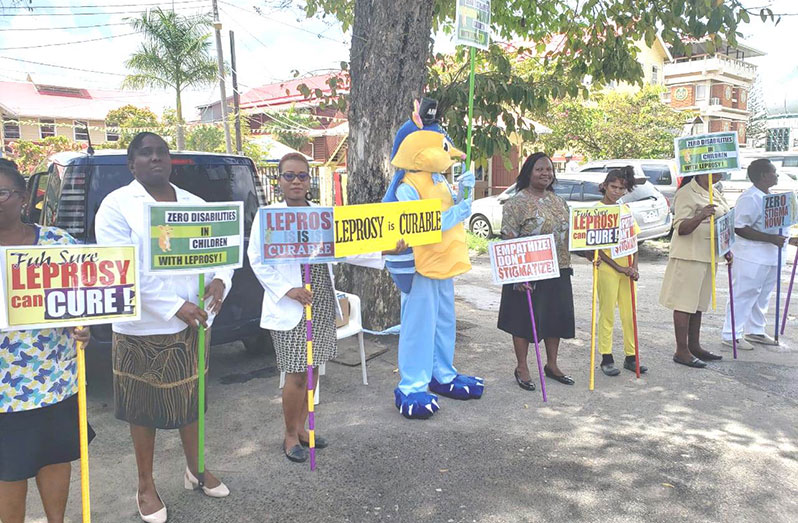 This laboratory is expected to expand its services by offering Haematology and Biochemistry blood tests in the near future. "Very often, our patients are required to have these tests done and they would have to go to Georgetown Public Hospital or privately to get it done. This is a burden we hope to ease very soon," Foo said.
Hopefully soon, she said they would be able to acquire a bigger facility that can allow for larger and more frequent training/sensitization activities without having to seek other venues to host these activities. They're also looking to have more workspace for the growing staff, for the minor surgery room, the pharmacy and space for a much-needed social worker or counsellor, etc.
In terms of physical upgrades, the clinic's Director, Dr Heather Wilson, is constantly working hard to make improvements with the resources available.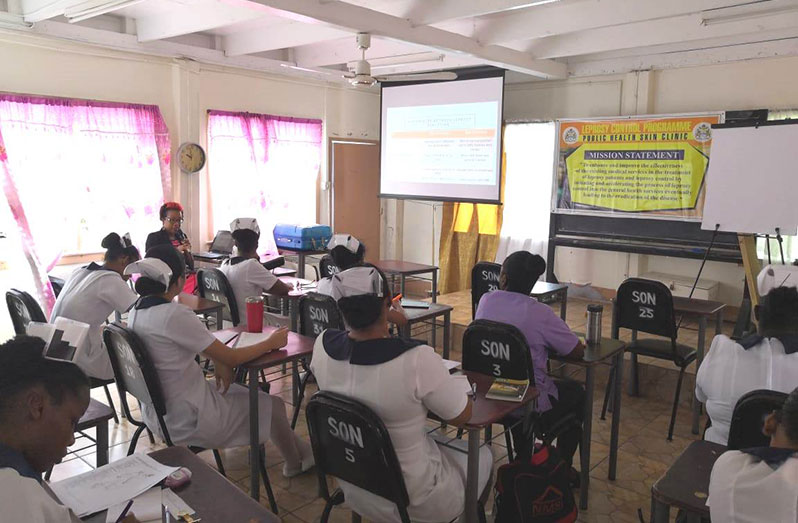 "We had a wonderful new addition to our team last year, a Cuban Dermatologist, Dr. Yaima Salazar Oliva, who helps in the management of our patients, both Leprosy and other skin disease patients. She performs regular minor surgeries, including skin biopsies, which were not done previously," Foo pointed out.
Mildly Contagious
Leprosy, according to Dr Foo, is a disease caused by a bacterium called Mycobacterium Leprae, for which the antibiotics (Rifampicin, Dapsone and Clofazimine) needed to kill this germ are available at the 'Leprosy Clinic' free of cost.
"Many persons believe that if they stand near to or touch a person who has Leprosy, they will catch the disease. This is not so. As a matter of fact, even though Leprosy is a contagious disease, spread by inhaling the tiny droplets (which contains the bacteria) coming from the mouth or nose of an infected, untreated person through coughing, sneezing, spitting or simply talking or breathing, it is mildly contagious," Foo explained.
According to her, many factors come into play when talking about Leprosy transmission, such as being exposed to an infected, untreated person for long periods — years, not minutes, hours, days and even months. Also, the exposed individual's age and immune health are important factors.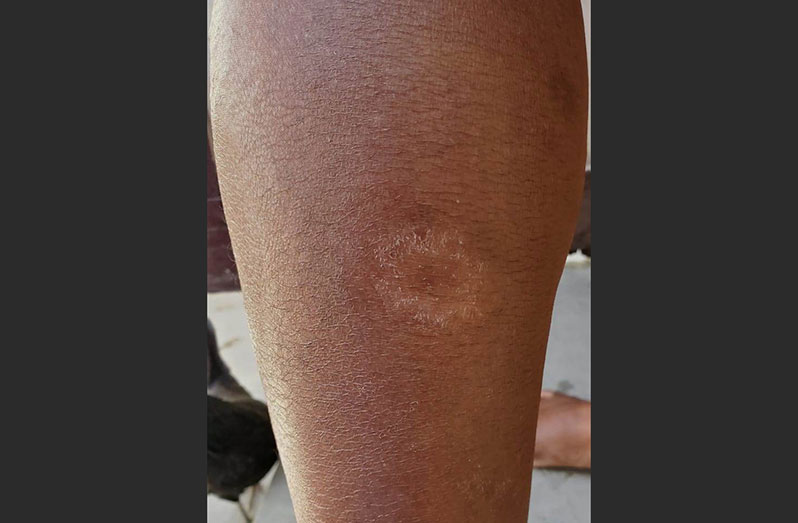 Known as the "numb spot disease," Leprosy may present in various forms, but generally the signs and symptoms are of affectations of the skin, mucus membranes and nerves. "Skin lesions are commonly the first to appear, resembling lata, ringworm or 'mad bumps,' but without itching; loss of hair or skin sensitivity on these lesions slowly appear as the disease progresses.
"Dry skin, numbness or painful limbs can also accompany these lesions. Chronic ulcers, clawed fingers, shortened, drop foot and blindness are just some of the signs and symptoms of severely affected patients," Foo informed.
Because of this, she said many patients are not only affected physically, but also mentally, emotionally and socially. Some lose their jobs; some are scorned and shunned by family, friends, co-workers and strangers. Some are constantly in the hospital, while others even suffer with suicidal thoughts. "This is why we need all Guyanese to better understand Leprosy and show more kindness and love to those affected by it."