THERE is no place like home, the saying goes, and this is a true saying among many people who think their village is the best, because they are from that place and they feel comfortable in their own village despite challenges.
The same can be said for Sandra Grimes, a resident of Salem Village, East Bank Essequibo, who has a shop in the community.
Grimes has lived all her life in Salem, a place she calls home.
The mother of three told the Pepperpot Magazine that her mother was the first settler of the village in 1950.
She explained that the village was a thick forest back then and it had only a small track and a plot of land was cleared and they began occupying the place.
Grimes stated that it had one shop, miles away. As a small girl she used to walk to get there to do shopping with her parents.
She recalled it was a kind of Chinese shop, where goods were sold and it was the place where people went to shop, back then.
The 59-year-old added that she is from a big family of 11 siblings and recalled how hard her parents worked to ensure they had a good life.
The mother of three stated that it also had a goods store named Doobay's, was the 'salt goods' store in those days at Parika.
She remembered going there with her parents as a child and back then, they walked for miles from Salem to Parika.
Grimes pointed out that after her parents settled, more people learned of the place and began occupying the lands.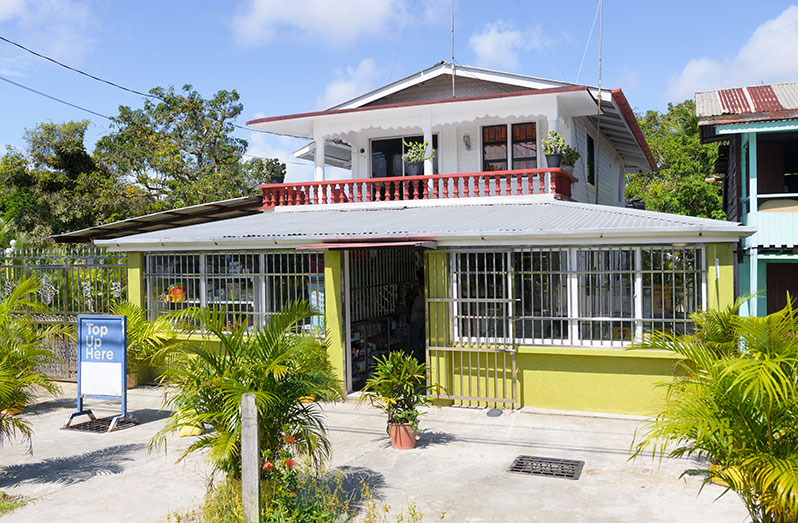 Over the years, the place became populated, as such, they saw the construction of an all-weather road and other infrastructural works took place, which significantly enhanced the lives of the locals.
Grimes noted that the road needs an upgrade due to the heavy vehicles traversing that stretch of road which passes through the village and goes on for miles.
She also complained about the low water pressure, the poor quality of the water and the way it smells.
Grimes had to purchase seven black tanks and would utilise the rainwater stored in those tanks for household chores.
"You cannot drink this pipe water, it smells bad and you hardly get any from the taps," she said.
She used to be a farmer alongside her husband, but he became ill and they put a hold on farming for a bit.
"Life here isn't too bad or overly good, but you can enjoy a good life if you work and can provide adequately for the family," she said.
Grimes reported that Salem Village is a very quiet place, except for some bursts of loud music at times, but there are no cussing out or fights in that community.
She disclosed that most people in the village are related, so it is a village of families making it a safe place where the people look out for each other.
"With the children all grown and pursuing their own goals in life, me and the husband are trying with the shop and we are okay," she said.
Omawattie Gobin, the stay-at-home grandmother
She is referred to as Aunty Pearly and she is the descendant of one of the first settlers in Salem Village, East Bank Essequibo.
The 63-year-old told the Pepperpot Magazine that she married, came to the village and has been there ever since.
She is originally from Leguan Island, Essequibo River, and it has been more than 30 years since she relocated.
The mother of three added that these days she is tending to grandchildren at home.
She quit her job as a farmer many years ago after her husband passed away 12 years ago, but still has some farmland in Naamryck Village and will leave that for the grand-children to cultivate.
"I get big now, so farming became difficult for me and I will leave the lands for the grand-children, so it will stay in the family since I have no intention of selling it," she said.
Gobin related that they used to plant ground provisions and pineapples, but things changed over the years and she is satisfied with being at home.
She describes life as very quiet and calm in Salem Village, where there are no strangers.