EAVETTE Grimes is a woman of many talents and she is wasting no time utilising her inbred skills to earn.
She is a resident of Salem Village, East Bank Essequibo.
The 42-year-old is a poultry farmer and has a small business where she makes plantain and cassava chips to supply a nearby shop.
Grimes is a local of Salem Village, and in her backyard, she has 200 meat birds which take about six to eight weeks to grow before she can have them plucked and sold.
In the meantime, she has a kitchen garden in the yard and has dozens of flowers and trees to attend to.
Grimes usually plants cash crops, but she has to re-start that aspect of her life due to the rain and flooding.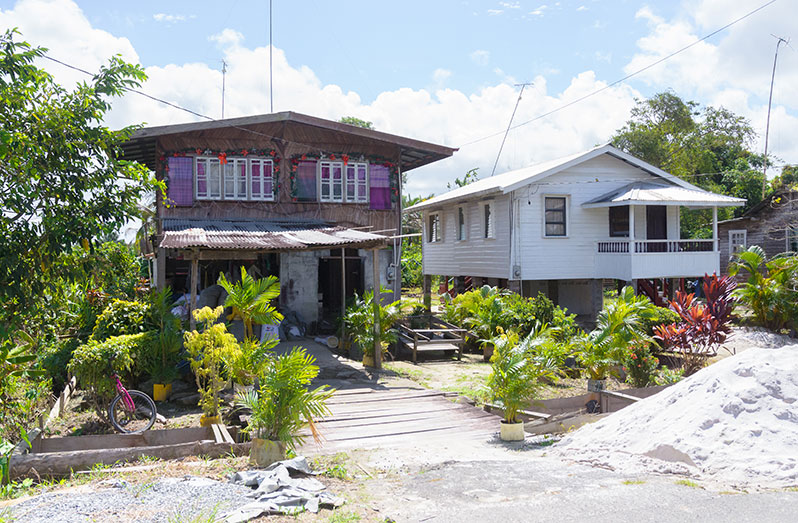 She told the Pepperpot Magazine that Salem is a good place to live because they do not have to worry about petty thieves or anything sinister.
Grimes is the wife of a farmer and while she is at home, she uses that time to do many things in and around the home to earn.
She would make plantain and cassava chips once a week to supply a nearby shop and would make a batch.
It is packaged and goes with mango sour.
"I would do my shopping at Parika and go by taxi, which is about $500 to $700 per trip," she said.
Raymond Brown, a farmer
Also in the village is the home of Raymond Brown, a farmer, who is also a part-time mason and carpenter.
The 51-year-old is trying to save up some money to start his crop of ground provisions and pineapples, but first, he needs to plough and prepare the land.
He explained that he had paid a tractor operator to plough the land, but the man did only a part and did not refund the money to him.
"So I am in it as it relates to money, but I can't fight it, it will take time, so I am working other jobs in the village trying to garner funds to start planting again," he said.
He has 20 acres of land aback Salem Village and has his eyes set on planting cassava and potatoes as new crops at his farm.
Melissa Grimes, the stay-at-home mom
The 27-year-old is also a villager of Salem ,and these days, due to the pandemic, she had to quit her job since she was laid off.
Grimes will soon pursue a course in hair and nails. She will re-open her shop in front of her house and work from home once qualified.
She is from a family of three sisters and two brothers and resides with a sibling, who has a son.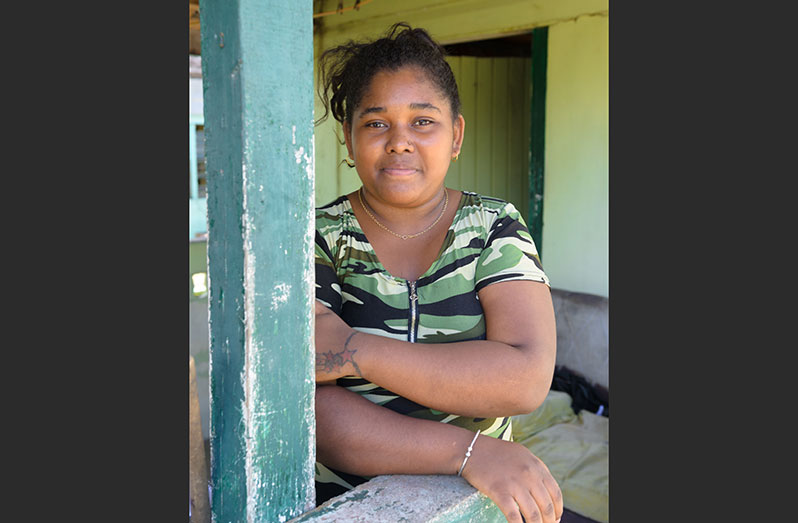 Her husband is a farmer and they have 10 acres of farmland in the village, but he does part-time work with relatives.
"Life is good because I am surrounded by family and things are right around here," she said.
Manolall Babolall, the pensioner
Manolall Babolall is a pensioner, a resident of Salem Village, who spends his days of retirement tending to his garden and watching shows via his cellphone when he is in the hammock.
The 64-year-old has a hammock under his house where his grandson has a wash bay and visitors would entertain him.
The father of four told the Pepperpot Magazine that within the past 10 years, they have seen development in the village.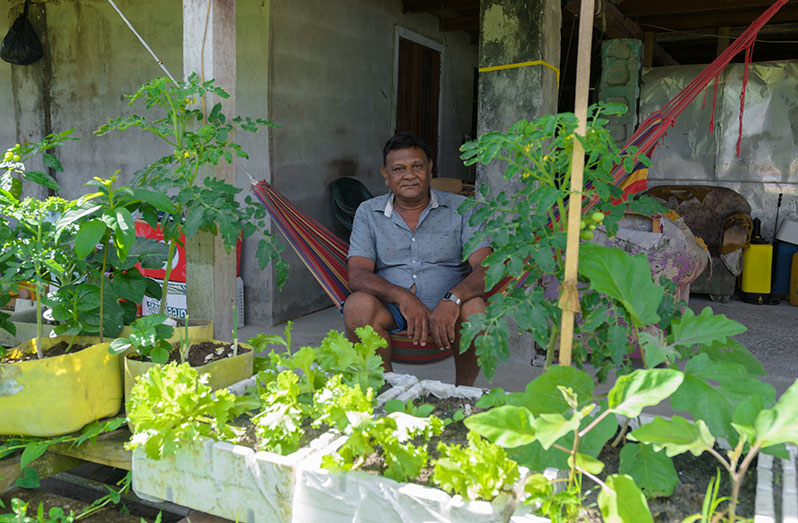 He reported that the main access road was re-paved about 20 years ago and presently, it is in need of an upgrade.
Babolall was a farmer and used to be a Sluice Operator at the koker for 11 years, but was dismissed.
After he was dismissed five years ago, he became a Ranger and worked at that job for seven years after which he retired.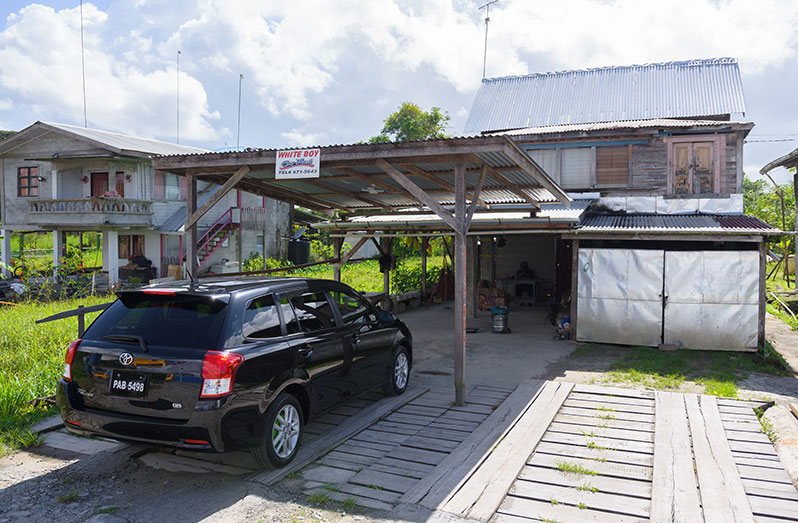 Babolall added that he has 10.5 acres of farmland in the village, but isn't farming these days, except for his cash-crop garden at home.
"I am a farmer but never benefitted from the Flood Relief Cash Grant of $50,000 and all my crops in the yard was [sic] destroyed as you can see, it is [sic] in pots now," he said.
Apart from these things, he added that Salem is a good place to live.