–three survive, families shocked
By Nafeeza Yahya-Sakur
Jamol Lynch, a Hopetown, West Coast Berbice (WCB) resident who would have celebrated his 22nd birthday on Saturday, was among six persons who perished in a horrific three-vehicle accident in the wee hours of Saturday on Ross Public Road, WCB in Region Five.
Another victim has been identified as Lindon McFarlane, 23 of Number 22 Belair, WCB; he was the driver of motorcar PNN 3536 which burst into flames upon impact, burning him beyond recognition while his close friends, who were also in the car – Lynch and Jashawn Saul, 19 – also suffered burns and were killed upon impact.
The others victims are Gary Blair, 44, of Turkeyen, Georgetown, who was the driver of a red new model X-trail (PYY 4293) and its occupants, Joel Jacobs 29, of Number 40 Village and of Turkeyen; and Keanna Dow 22, of Number 29 Village. Surviving the gruesome accident in this car is Brian Goodridge, 29, of Lot 39 Public Road, East Coast Demerara; he received severe injures and had to be transferred from the New Amsterdam Hospital to the Georgetown Public Hospital Corporation.
The occupants of the third vehicle (PWW 208) escaped with serious injuries and have been identified as Akeem Solomon (the driver), 30, of Number 4 Village and Fiona Massiah, 20, of Number 28 Village. Both are reported to have suffered serious head injuries and a broken leg, respectively.
The Guyana Police Force, in a statement, stated that Blair and Solomon were speeding west along the southern side of the road while McFarlane was also speeding east when the three vehicles collided.
Due to the impact. some of the occupants were flung from their vehicles while others had to be pulled from the wreckage. The police are still trying to figure out how or what caused the cars to collide.
FAMILIES DEVASTATED
Speaking with the Sunday Chronicle, Timika Williams, 29, the sister of Lynch, said the family is in a state of shock and disbelief. She recalled her brother was partying with his friends as he ushered in his birthday.
She said she heard him in the yard at around 02:00 hours when he arrived home to leave his bicycle and then left in a car.
"He was out, most of the time he always out with the two boys and another one that does be with them but [the other friend] went home before the accident and the three of them proceeded to go to Lichfield for a next party.
"We received a call after [3am] saying there was an accident. My big brother was out and he went to the scene where he identified the body cause Jamol could have been identified since he wasn't badly burnt," the distraught sister recalled.
Despite the eldest brother identifying the body, Timika remained in shock until she saw his body.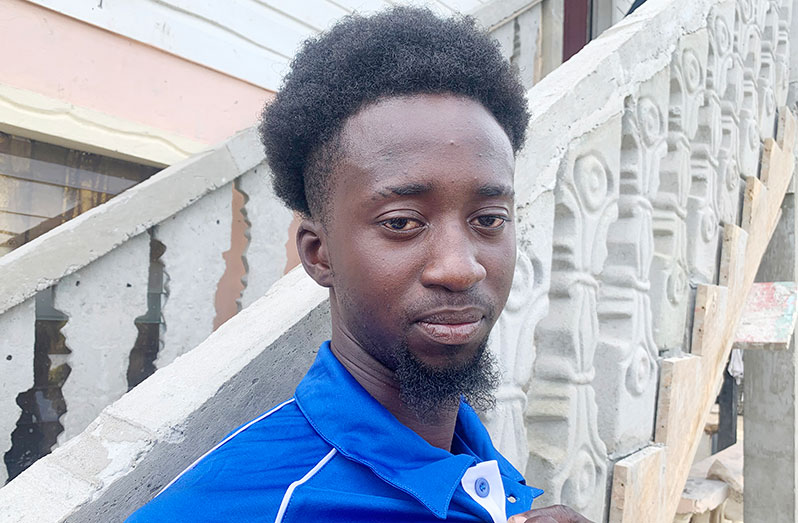 "I saw a burnt body and Jamol was just there lying lifeless, his foot was broken, his neck was broken." The young man was a construction worker and his sister described him as a quiet and loving individual who loved hanging out with his friends.
Meanwhile, another friend of the trio, Carlon Semple, who was partying with them earlier in the night, said he is considered "blessed." Semple decided to leave the party for home at around midnight since he had to work in the morning. He told the Sunday Chronicle that he feels a part of him is broken after learning that his friends of many years died tragically.
"I believe that was that was God's work and a sign. All of [us] left and go together and I left to go home; then this morning I hear this news, this really shake me up and I feel so broken inside. We are all good friends that usually together most of the time."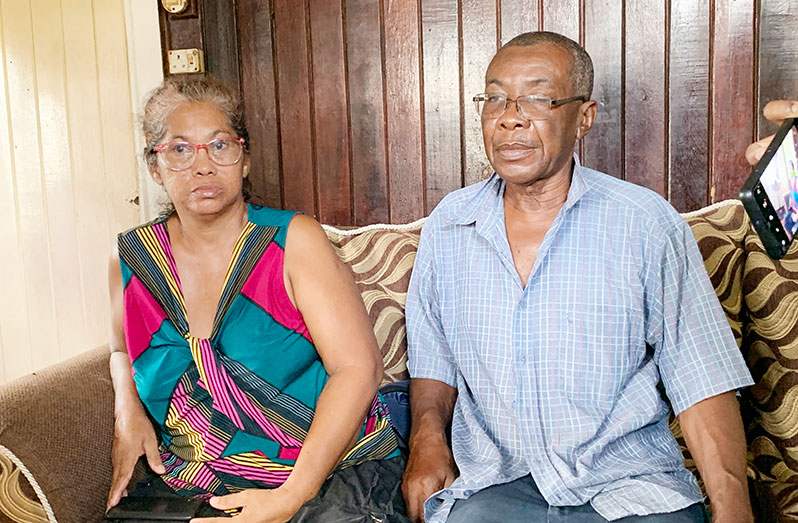 Meanwhile, at the home of Saul, his grieving parents sat next to each other as they try to come to grips with the tragic news of their youngest son while other family members gathered to comfort each other.
His mother, Marva Saul, said it was moments after 05:00 hours when her daughter-in-law called and informed her of the accident. The grieving mother said Jashawn left home at around 21:00 hours for a bar-b-que in the village.
The father of Joel, Vincent Jacobs, of Number 40 Village said his son resided and worked in Georgetown but he was in Berbice with the driver, Gary Blair.
After he was informed of the accident, he went to the scene and subsequently to the Fort Wellington Hospital where he saw the lifeless body of his son. Joel sustained head injuries, burns, a broken leg among other injuries.
Regional Commander, Kurleigh Simon, told reporters that while the police were able to identify the victims, ranks are working to determine what may have led to the collision.