ANITA George relocated to Andyville, Koker Creek Village, Wismar, Linden, because her children secured places at secondary schools and she wanted to give them the opportunity to attend.
She therefore had to leave her home in Rockstone. At first, she was renting and then she decided to get a plot in Andyville because she had no desire to continue renting.
The mother of seven told the Pepperpot Magazine that she had to find a way to get out of it due to the hardship of paying a rent.
"Living here is nice and we are okay, but the only issue is potable water supply and when it doesn't rain it's hard to get water; we have to fetch it from the standpipe and it is not easy," she said.
George would store water for household chores and other things whenever it rains, and the nearest standpipe is some distance away.
"I have three big sons working in the interior and they would assist me to send the little ones to school and we do get by," she said.
George stated that life is fair in Andyville Village and she is adjusting, since the people are cooperating and are neighbourly.
"My main objective is to give my children a foundation, that is, education to make something of themselves," she said.
She pointed out that the creek is some distance away, but she lived close to a creek in Rockstone; she enjoyed that kind of ease of living.
George is accustomed to hunting and fishing, but in Andyville that is not possible.
The 46-year-old added that being a single parent is not easy, but she is trying her best to keep the family together.
Selwyn Sampson
Selwyn Sampson, who is from Victory Valley, exited that village because he was having some issues with his family and he wanted to move away.
He took up a spot in Andyville Village and he constructed a nice little cottage in his spacious yard, which is well-kept.
The father of six told the Pepperpot Magazine that he has been there for nine years and he likes living there because he has peace and quiet.
He lives with his wife and four children and he is a construction worker, who is away from home at times.
Sampson has a huge tree in his yard and under it he has a wooden bench and a wooden swinger, where he would sit and relax.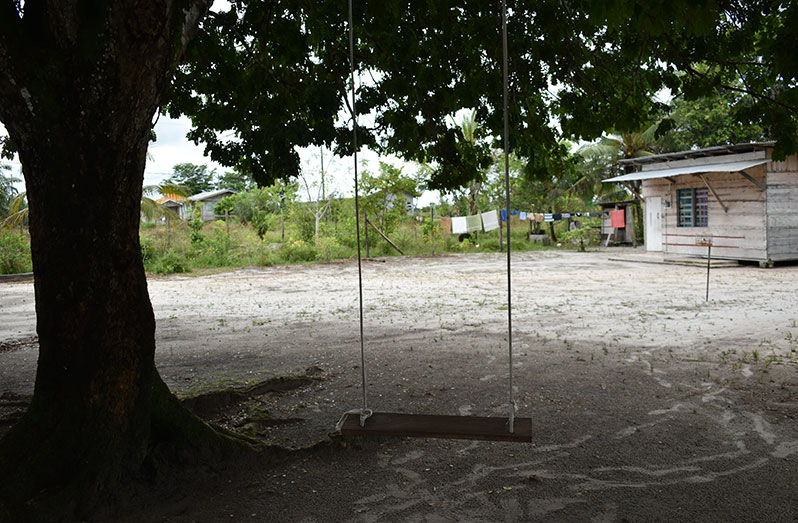 It was there the team found him that day enjoying the cool weather and shade, his 'chill spot.'
Sampson is rearing some creole fowls and he has some birds in the yard.
He is a very simple, down-to-earth kind of guy who prefers a family-oriented lifestyle.
Sheldon Albert
Albert is also a villager and resides on a little hill just under a valley; and his cottage sits precariously there with steep steps made out of wood leading to the house.
The 24-year-old says he likes the area and has been there for a few years; he is familiar with his neighbours and others in the village.
He is a construction worker and whenever he gets a job, he would work and when he is out of that, he would do other things to bring in an income.
Albert stated he has a quiet, simple life of work and being at home, he likes the place because it is peaceful and he is living with his family.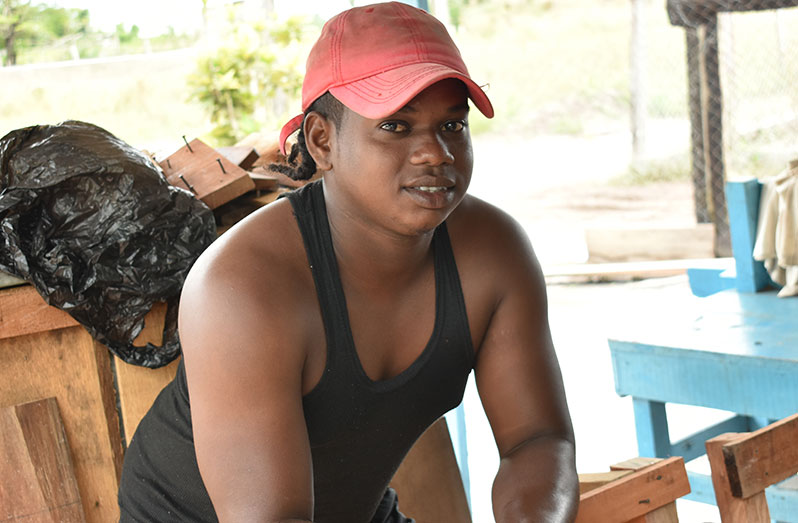 "Life is alright here if you have a job and if you don't, you have to utilise your skills to do something to earn," he said.
The father of two had a small shop in the village, but he was forced out of business because of a break-in.
His shop was broken into and emptied and he is unable to replenish his stock, so until then he has to do other work.
"Around here I does go and sit by my neighbour to get a little Wi-Fi because some of us cannot afford internet and we entertain ourselves with social media," he said.
Albert related that before COVID-19, he used to play football with others in the village, but now all that has eased and there aren't any recreational activities, so it gets a bit boring at times.