IT is often said locally that no matter where we go, we always return to these shores, Guyana, the place of our birth, our oasis, and the same can be said for holidaying Sandra Nowrang, who resides overseas but is home for the holidays.
She wanted to have a traditional Guyanese Christmas with black cake, Pepperpot, ginger beer and all the local goodies usually prepared for the festive season.
Nowrang told the Pepperpot Magazine that Lochaber Village, West Canje, Berbice, is her home village and she grew up there and is familiar with the people, but migrated and would always find her way back here for some time.
She recalled growing up, they used to know the time because of the Canje Estate whistle/horn which blew at certain hours and they would use that to get ready for school or wake up in the morning to prepare for the day.
Nowrang was at her sister's house, which is part of a large corner plot, family-owned and it also has her house, which is outfitted with a vegetable garden and a flower garden.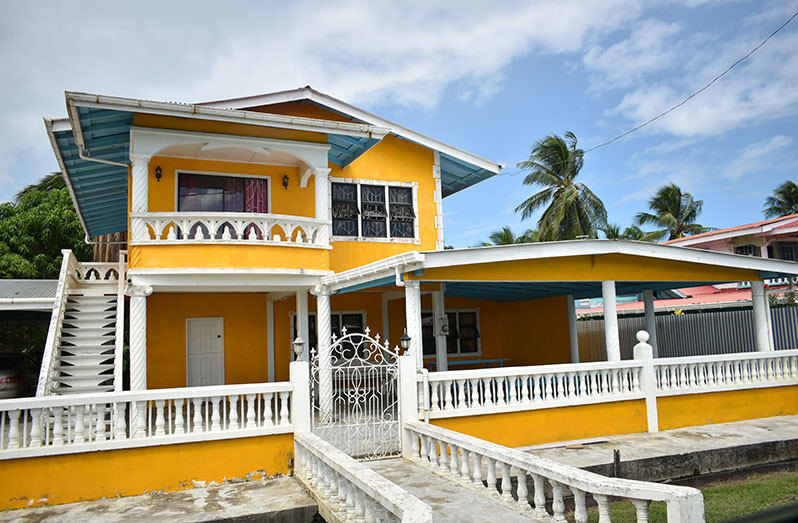 The overseas-based Guyanese reported that Lochaber was a plantation when the Canje Estate was in operation; she was a small girl and her parents had a little house back then.
Her house overlooks the canefield, where there is a canal.
Nowrang added that her mother is still alive, she is 81 and her sister would take care of her and ensure that her needs are met.
She stated that her parents were hard working-class people who put food on the table and made sure they went to school and had a lot of livestock in those days.
The family was large with seven siblings and her parents; it was a full house but back then, things were simple and less complicated.
She pointed out that they enjoyed their childhood and the things they did then for fun, were catching fish in the canal, swimming, etc.
Nowrang disclosed that Lochaber Village is a very safe community and the Indians and Africans live among each other peacefully all the time, and it is a place where there are no strangers, a small village with just about 200 residents.
She noted that the people grew up as children in the village and they used to ride their bicycles to go out the village, especially when they had to go to New Amsterdam, which is about a 15-minute drive away.
Nowrang stated that they also went to church in Sandvoort, the neighbouring village, and the people co-existed all the years and nothing about that has changed over time.
"The best part about growing up here was the smell of burnt sugar-cane when the estate was in operation. I remember we used to get a few pieces to eat and it was really a good smell," she said.
She added that some things have changed, but life is still the same in terms of being simple and it will always be home for her, no matter where she goes.
Nowrang will return to her home overseas in time to usher in the new year.
Meanwhile, her sister Yvonne Dasrat was doing some painting to her house and some dirt was acquired to fill the backyard.
It was a rainy year and flooding destroyed their vegetable garden so they will re-plant once the backyard is filled and dried out properly.
Dasrat told the Pepperpot Magazine that the rain caused the chickens to perish, so she is thinking whether to do something else.
Collectively, the sisters plan to enjoy a good Christmas in Lochaber Village, where life is considered good.
Ellen Budhan
Also in Lochaber Village is the home of Ellen Budhan, who celebrated her 80th birth anniversary last Sunday.
The elder stated that she is from the Corentyne but after marriage, she came to Lochaber Village to settle, having started a family.
The mother of seven related that she has been living in the village for the past 50 years and that back in the days life was simple. Once you worked, you didn't want for anything.
"I would say I had a rough life, but I made it out alive because I suffered abuse for many years at the hands of my alcoholic husband, who passed away in 2001 at age 65 years old due to diabetes," she said.
Budhan has a small shop in the village and she noted that some days no one would come in to buy, and at other times a few sales would take place, but things are a bit slow at that end.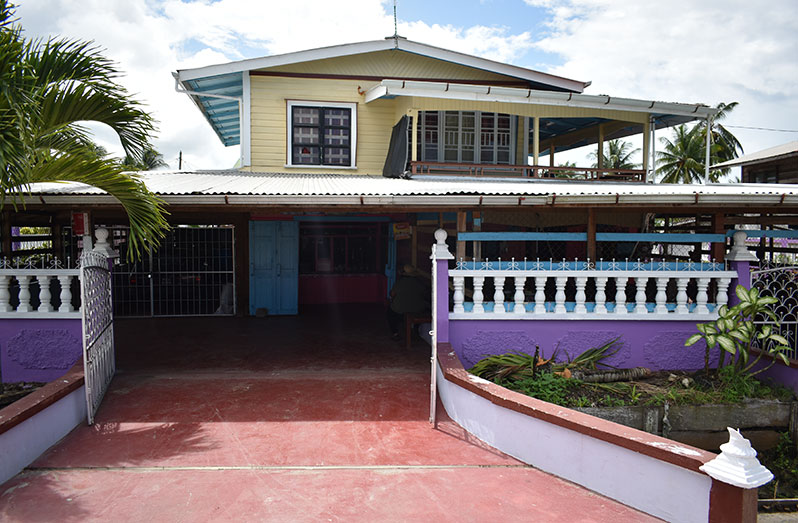 "I feel renewed now because I gave my life to Christ recently and I would go to the church next door, so it is convenient and I have a sense of purpose in my life these days and I have peace after all these years of having a rough life," she said.