THE Chairman of Wyburg/Caracas Neighbourhood Democratic Council (NDC) is Cheemanlall Youradhan, who owns one of the shops in the village.
Plantation Lochaber, as he refers to the village, was once an estate that cultivated cotton, rice and sugar and the early settlers were freed slaves.
Today, their descendants still occupy the lands, but it is a small village tucked between a few other communities along that stretch of road in West Canje, Berbice.
The chairman told the Pepperpot Magazine that the NDC is responsible for four villages in the constituency, including Rising Sun, which has only about five houses, an up-and-coming village.
Youradhan stated that they have had some complaints from the villagers, pertaining to the supply of potable water, which has been inconsistent and has low pressure.
He added that the locals also requested that the internal streets in the village be upgraded, which is in a crush and run state, instead of asphalt.
The chairman reported that they had some works done to fill the potholes in the internal streets and some new street lights will be installed on the main access road.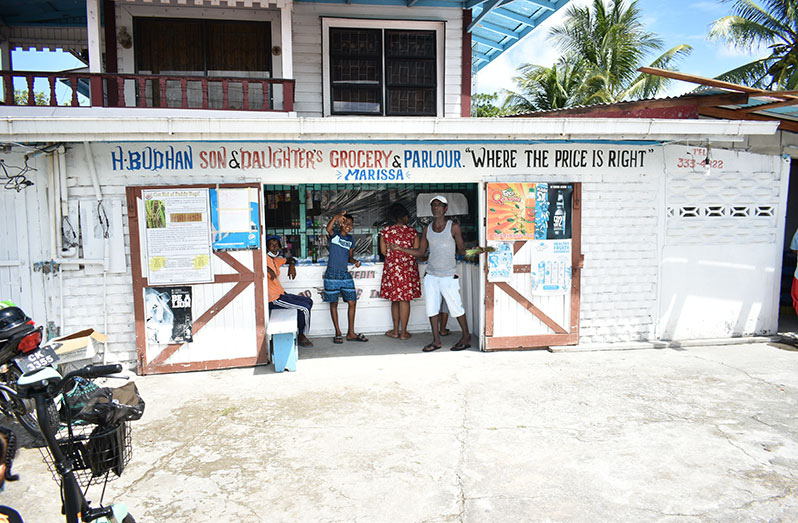 He disclosed that the current street lights have out-lived their usefulness and there is a need for new ones, which was acquired through the regional administration but are yet to be installed.
Youradhan told the Pepperpot Magazine that the people of Lochaber are simple and some are self-employed, while others work at the Blairmont Sugar Estate or in New Amsterdam.
He pointed out that most of the people are farmers, which include rice, cash crops, cattle and livestock.
In terms of development, the chairman noted that they have 15 Community Infrastructure Improvement Project (CIIP) workers in their employ and they are responsible for the maintenance of drains, trenches and parapets in the village.
He stated that at the community level, they have maintained the drainage canal that runs through the village and that is about 4000 rods of infrastructural works done.
Youradhan added that the village has a Primary School which also houses the Nursery School, a few churches, a bus shed and some shops.
The village elder
Meanwhile, in the village, there is the shop of Data Somwaru, better known as Aunty Data, an elder of the community.
The 69-year-old was a vendor for most of her adult life and she started out selling eggs and layers and other things and as time passed, she became a market vendor.
She wanted to assist her husband, who was a cane-cutter, in bringing in an income, since they had five girls and a boy to support.
Somwaru is originally from Mibicuri, Black Bush Polder, but relocated to Lochaber Village, West Canje, after marriage.
Her husband is from the village and in 1970, they tied the knot and began a family.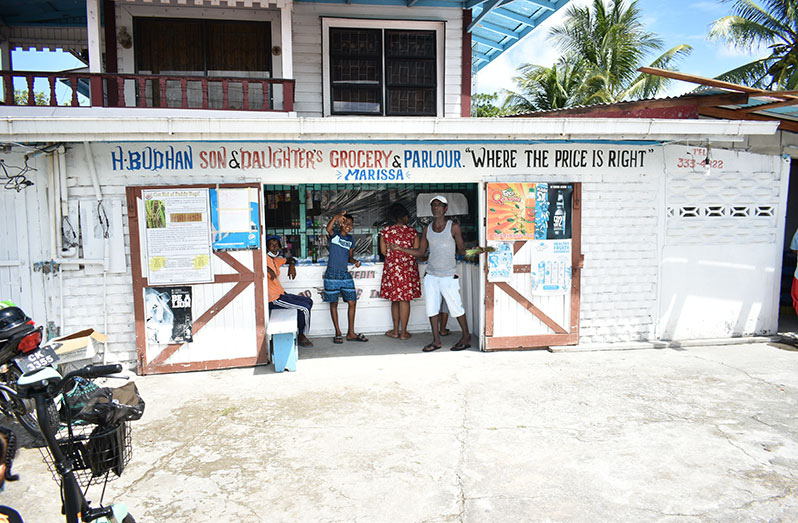 "Life is very quiet, a good neighbourhood to reside and set a good example for the children, because there are things to do to make a living," she said.
Today, Somwaru is retired and is taking life one day at a time. Being advanced in age, she would supervise the home in which the extended family lives and sit in her hammock to enjoy some country breeze.
She has a shop, a well-stocked place and one can get every little thing there; it is a mini one stop shop and the locals support the small business.
Her only son would assist in running the shop, but he is not in good health and has a pastime rearing birds; he has about two dozen and a half.
Meanwhile, Somwaru's husband Mahendra was an estate worker for 17 years and he drove the sugar tractor.
Somwaru told the Pepperpot Magazine that vehicles would pass with fresh greens and other things, so things are within reach and they really don't have to go to New Amsterdam often.
She would visit the health centre in Sandvoort, a village away and utilise the services there.
"This is a peaceful place, a little village and the people live good, the Indians and the Africans live as one here and we don't really have racial undertones and it is a very safe place to reside; we don't worry about bandits and so here," she said.
She is surrounded by family, including her children and grandchildren and she feels blessed to enjoy the company of loved ones.