SHE stood in the shadows on the pavement, waiting on a cue from her friend to step into the light. A girl of the night she was, a brown beauty with a provocative flair, attributes that attracted clients with rich wallets.
The unprecedented nature of fate sometimes caused detours in a person's life.
She had been living a simple life six months ago, working in a popular restaurant and had a nice social life with a few special friends. She was though, a poor girl with life being a continuous struggle, living in a small house in a depressed area. Her mother, a woman of God, never complained and continued to work hard, holding on to faith and hopes for a better tomorrow.
"When would that happen?" Joanna had wondered because her small salary was not creating much change for a better life.
The patience she had exercised being an obedient and good young person had started to wear thin. As she grew older she knew successes in life sometimes came with a price and in her mind, grew a strong desire for something new.
Sometime later she had found something dangerous and unconventional.
She stepped out into the light at her friend's signal, dressed in a short, body-hugging dress and walking in high heels; she swayed her hips, just a little for that natural gait. He had pulled up in a Lexus, impressed with this lady of the night and smiled expectantly as she stepped into the luxury ride. On her sojourn tonight she would begin something deemed by the church as immoral.
Joanna stole a glance at the man beside her and she said silently, "Forgive me, mother but I have to do this."
She had taken a bold step in life to be what she was not, not Joanna, nor a woman.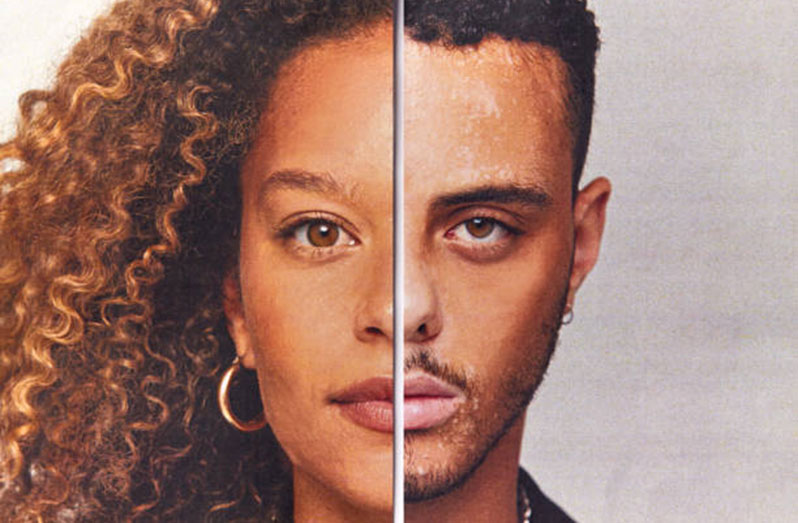 Jonathan was the name given to the baby boy whom the mother had brought forth in this world, but he could not be the boy she thought he would be.
He grew up with girlish tendencies and mannerisms, and try as he could to be a normal boy, he failed. Society recognised him being different and at school he had to tolerate jests and taunts from the other children.
His mother, a tolerant woman, strong in her Christian faith, could not answer all of his questions.
"Why?" he had asked, "Was I born this way?"
"It's God's will, son." She had answered.
"God's will," he has scoffed, "God's will to be teased and taunted?"
"You have to be strong, Jonathan." His mother had implored him, close to tears, "I brought you into this world as my son and I will always love you as such."
"I tried, mother," Joanna said to herself as the car stopped at a hotel just out of town, "I really tried."
As Jonathan had grew older, he had become a little braver to defend himself for who he was, and despite those challenges, he still found some good friends. But he was careful not to walk with anyone on the wrong path, until he met someone new named Jade one night at a house party.
Jade had been walking a different path from a young age, a transgender, fair and very good looking, with a daring, defiant personality and lavish lifestyle. He had tried to entice Jonathan into his line of work and gave him his card,
"Call me when you think you're ready to step out in a new outlook to make some real money." Jonathon had put the card away, not so brave to take up Jade's offer.
"That will most likely kill my mother," he thought to himself.
He had continued his job at the restaurant, though having to face daily the quiet overtures from male customers.
"There is so much a person could take," he seethed, Jade's offer at the back of his mind.
But he had warned himself over and over, "Stay focused, Jonathan, don't be tempted."
But it was not the temptation for something better for himself that pushed him to a life on the streets as a lady of the night named 'Joanna,' it was the urgent needs of his family and his desperation to wrest them from the unkind hands of poverty. His mother's body had become worn and tired from long hours of work as a cleaner over the years as she grappled to provide for her family. The good medication and nourishment she needed, she could not afford, silently battling her illness.
His young sister wanted to study business management but the lack of funds halted her progress. There was never enough food on the table for his two younger brothers, nor money for a new bicycle.
Jonathan lay in bed thinking of what kind of job he could get where he could not be taunted nor judged in disapproving tones, so he could earn more money when he heard the soft crying of his little brothers. He knew they were hungry and he tried to comfort them.
His mother's coughing had subsided for the moment and as he looked at her, he came to a firm decision.
Finding the card, he made that call to Jade.
A few days later, he awoke late one morning and saw his mother sitting at the kitchen table, a tense look on her face.
"Good morning, mother." He greeted her, but she did not respond and after a long moment, she asked him,
"Where were you so late, last night?"
"I went to the theatre with Ricardo." He lied.
She looked at him, a disappointed look on her face.
"I'm a poor woman but I've always taught my children good principles, and lying I do not like. Ricardo's mother said he's in the interior."
A guilty pang hit Jonathan and after a moment, not wanting to lie to her again, he said, "I was out with someone else."
"Who and why so late?"
"A new friend I'm working with so I can buy your medication, put enough food on the table and pay Sarah's school fees."
"Whatever work you're doing," she said quietly, a slight worry in her eyes, "I hope it's nothing illegal."
"Yes mother, I know what I am doing, please don't worry."
She served him breakfast and when she had left the kitchen, he said to himself as he sipped a well brewed cup of mint tea, "Against all odds, I tried to be strong for you, Sarah and the boys because I love my family but sometimes mother…" he choked a little with emotion, "The strong stumbles."
He did not go out again and continued working at the restaurant until Jade called,
"The first client you had has requested to see you again and he is offering to pay more."
"Why?"
"I don't know, maybe there's something special about you."
To be continued…