PERHAPS it is her warm smile that attracts people to her roadside stall, or it is just her friendly face and effervescent personality, but all in all Poran Deinauth better known as 'Aunty Vena' is a pleasant person who is always up for a chat.
She has been selling fresh fruits, vegetables, ground provisions and green seasoning at Sarah Johanna Public Road for the past 15 years and she is well-known and would often serve as the village leader.
Aunty Vena has been vending for longer. She used to sell in the nearby village of Pearl and later moved to Sarah Johanna after she erected a wooden stall just in front of her house.
It is a good spot for business, as it is conveniently located and this resident is making use of these advantages.
The 59-year-old told the Pepperpot Magazine that she has been residing at the location for the past 22 years, and she feels safe because she doesn't have to worry about thieves or any crimes.
Aunty Vena added that life in Sarah Johanna is quiet and she goes about her daily routine peacefully and has her husband, Premnauth Dhanraj, beside her to assist.
He was present that day and was having some of their home-made cold remedy; a mixture of passion fruit, lime juice, salt, pepper and grated garlic for his sore throat and cold.
"At our age, we don't want to get sick with anything going around, so we would use the fruits and things we sell to make home-made remedies and use it for relief and to boost our immune system," he said.
He was also assisting his wife in selling and tending to customers, which is an around-the-clock job.
Whenever someone needs a break they assist each other to manage the stall and to tend to customers on time, rather than have people waiting for service.
Aunty Vena reported that people have been occupying the lands in the village since 1981 and later more people from all over came and built houses and settled there and it has a large population.
However within recent times, some newcomers have shown up, claiming that they have documents for the lands locals occupy, but have not produced any yet and have threatened them to vacate the lands, stating that the lands are privately owned.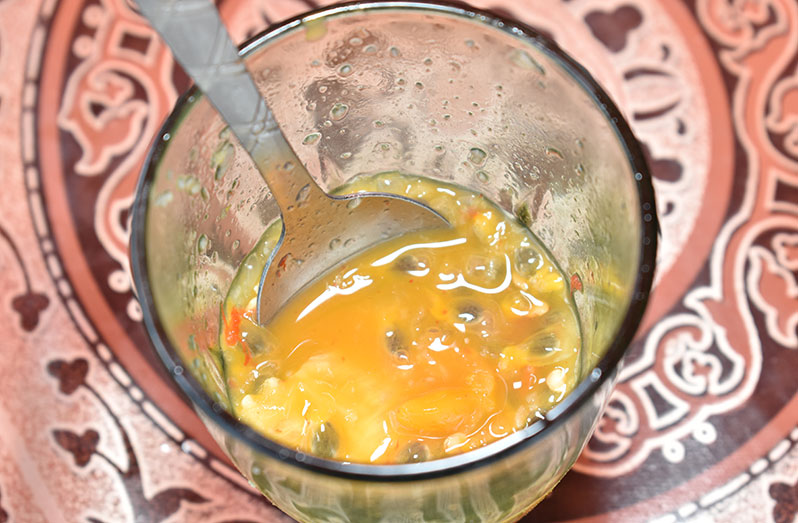 She disclosed that the people are asking for proof of ownership and they are not willing to relocate, because some of them have lived there for all their lives and are accustomed to the village.
Aunty Vena added that the people are united and have cooperation, so they will not be easily forced off the lands.
The wood cutter
Meanwhile, another resident, Surendra Parmanand, told the Pepperpot Magazine that he has a simple way of life in Sarah Johanna Village and was not at work that day.
The father of three reported that since 1990 he has been living in the community and is employed at a sawmill and is also a woodcutter.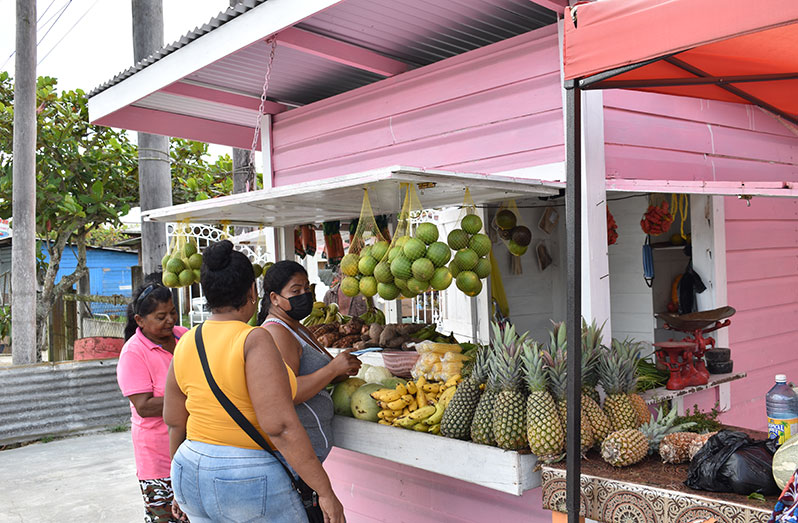 His wooden cottage is located through a small sandy track he said was built by the people there since it was once a muddy walkway.
Parmanand added that the land he is on was a large swamp and he filled it before he built his house and it would be good if the area can be regularised.
He said down that part of the village has about 200 houses and the people get by, earning honestly at various jobs.
The shopkeeper
Another villager, a shy shopkeeper, Maria Veersammy, related that she has been residing in the village for the past 23 years and describes life as good.
She is a single mother who has a small shop to earn and was rearing some meat birds, but had to quit due to a lack of manpower.
"Having a chicken business is a lot of work and I was alone doing it and running the shop, so I had to concentrate on one business," she said.
The mother of three added that there are about eight shops in that part of the village and it has two internal streets which are sand-filled and it was a community effort.
"Life is not a bed of roses and you have to work hard to earn to have a good life and afford things," she said.