FIFTY households in a Region Eight (Potaro-Siparuni) village called Bashvale/Mountain Foot received food hampers with basic supplies following the recent rainy season which left them unable to plant their crops.
"For this year's Amerindian Heritage celebrations, we wanted to give back to a community where one of our team members is from," Subrina Algoo, Director of N&S Algoo Licensed Customs Brokerage Services told the Guyana Chronicle on Friday.
The employee, Curtis Samuels, joined the company four years ago. The community he is from depends mostly on farming as a means of income; hence, the recent heavy rains left most villagers in an economic struggle.
"After hearing of their plight, and understanding that groceries are sky high there, we have decided to undertake the responsibility to arrange for 50 households to receive food hampers," Algoo related.
The venture, which cost the company approximately $1M, includes fleece blankets and masks, as were requested by the villagers. They were especially happy at the gesture, as no company in the private sector has reportedly ever done this for them.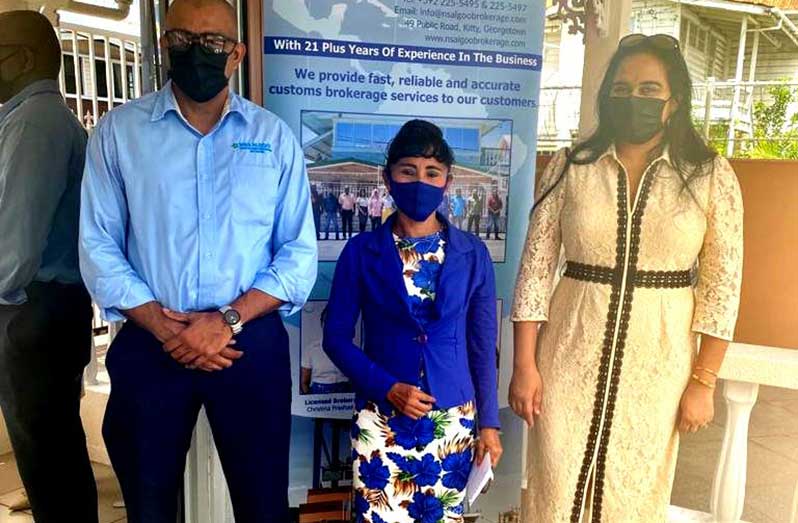 The hampers were delivered by plane via Air Services Limited, with Neslina Samuels (Curtis Samuels' mother) representing the company in ensuring that the hampers are distributed to the families.
"We wish that more companies follow suit and give back to communities that are in need of help, and our Amerindian brothers and sisters surely need our support," Algoo expressed, adding, "Team Algoo's giving back is not only our social corporate responsibilities, but we have attached our personal touch for humanity."
Algoo Brokers is a large customs brokerage firm in Guyana that has been in existence for about two decades. Nandalall Algoo has been a qualified broker since 2001, and both he and his wife, Subrina, have years of experience in the brokerage and shipping industries.