retired businessman reflects on entrepreneurial ventures
EMERSON Fernandes is a spritely, energetic gentleman who doesn't look his age of 72 years and knows his way in the kitchen and was once a motor-racing champion, a hotelier and a restaurateur, who is now enjoying his retirement with family and friends.
He is a resident of Soesdyke Back Street, where there is a small road leading to his house and a few others, and in front of it there is a large plot of fenced land just before the public road.
Fernandes was at the time frying some fish,while preparing breakfast for his wife, who went to work since 03:00hrs that morning and got his daughter to drop off the meal for her.
He has lived all his life in Soesdyke Village and is well-known because he had a restaurant called "Emmers Hot Snacks," just by the Cheddi Jagan International Airport (CJIA) but was forced to leave that thriving business when the authorities threatened to demolish his building.
That very building is still standing and has been renamed Kamo's Bar, a popular 'watering hole' for pool players and just about anybody who is up for a cold beer or beverage.
His hotel was Quems Apartments at Timehri, and that business was closed when he could no longer pay his staffers and bills because of how things ended with his first love, the restaurant in which he had invested all his life savings.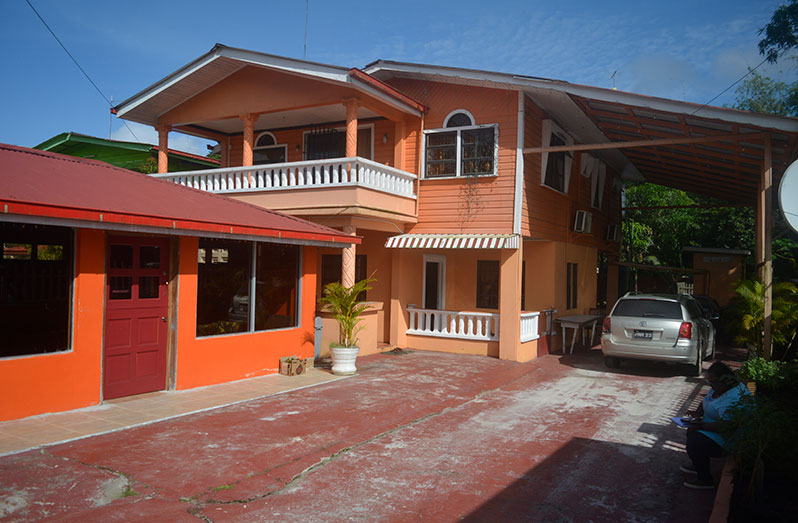 "Speaking to you now about it has brought back a lot of sad memories because I did not want to be embarrassed when I was served a notice to move, so I packed up and sold the building for 'little to nothing' and left, a place I built from scratch so it is hard talking about how my businesses folded," he said.
Fernandes explained that he came from humble beginnings and he started off as a vendor at the airport selling from a basket in 1985, and back then the airport police used to lock him up a lot for illegal vending.
He was fed up with the hassle and decided to get a van and started cooking and selling food to airport staffers and visitors.
However, just as his small food business was taking off, he was kicked off the airport property by the authorities.
So he was left scratching his head and then had a 'light bulb' moment when he spotted a spot just north of the perimeter fence of the airport which was vacant and overgrown by thick bushes.
He decided to prepare and clear that land and constructed a restaurant,out of which he operated his food business and provided employment for 23 employees, all of whom he had to send home.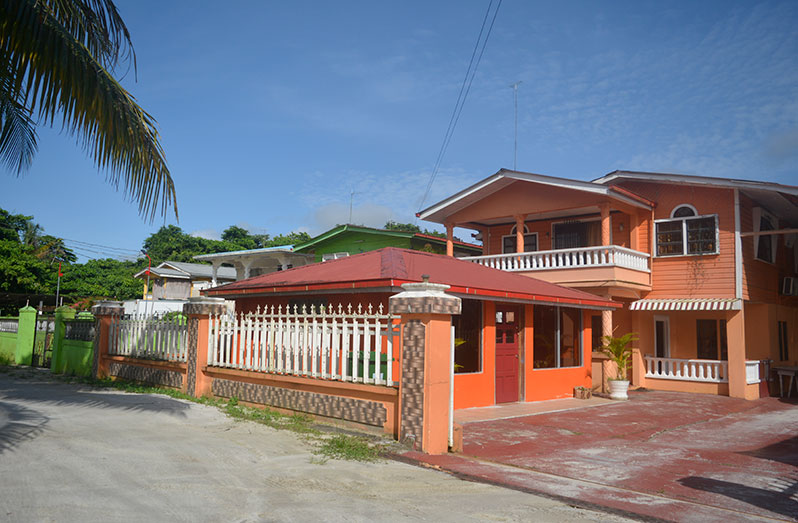 "I knew it was squatting land but I took a chance to make an honest living and look what happened to me, I lost it all," he said.
However, he explained that that building was never destroyed and is still there today, but it is a hangout spot, a bar with a pool table.
He stated that his hotel also did catering for airport and Berbice customers, but when the Berbice River Bridge was built, his business took a downward spiral and he suffered financially and could not sustain that business.
With his heart in his hands, Fernandes was again faced with a difficult decision and had to sell that apartment building and cut his losses.
As a guy who likes entertaining and cooking, he has constructed a small bar in his yard, a place where he would have friends over in a bar setting and prepare cutters to go with their drinks.
He would also have cook-outs and invite neighbours for a game of dominoes.
"Cooking and restaurant business is etched in my veins and is something I cannot part with, it is a part of me and I would still do small catering for some people and when I have friends over, I do the same," he said.
Looking back to those days when his food business was thriving, it brought back a flood of memories and he wished things had ended differently, but it is what it is.
Fernandes added that food and hospitality business were his life, but these days it makes no sense crying over spilt milk, so he is enjoying what is left of his golden years as a pensioner.
He is well-known as "Emmers" and that name still stands and he has a lot of stories to tell his grandchildren and great-grandchildren.
Fernandes was also a champion car racer, who won many races among his peers in his younger days at the South Dakota Racing Circuit in the 1980s and was also featured in the Guyana Chronicle.