WORLD POPULATION DAYWORLD POPULATION DAY is observed on July 11 each year. World Population Day, which seeks to focus attention on the urgency and importance of population issues, was established by the then-Governing Council of the United Nations Development Programme in 1989, an outgrowth of the interest generated by the Day of Five Billion, which was observed on July 11, 1987. This year, the impact of the COVID-19 pandemic on fertility will take centre stage as the main theme for the commemoration. While this theme does not necessarily speak to the work of the agency, or the impact on the natural environment, let's take a look at the impact of population growth.
Population growth is the increase in the number of people living in a particular area. Since populations can grow exponentially, resource depletion can occur rapidly, leading to specific environmental concerns such as global warming, deforestation and decreasing biodiversity. It must be noted that population growth is only one of the factors that cause environmental degradation.


Earth's carrying capacity
Influenced by the work of Thomas Malthus, 'carrying capacity' can be defined as the maximum population size an environment can sustain indefinitely. Whether we have 500 million people or one trillion, we still have only one planet, which has a finite level of resources. The answer comes back to resource consumption. People around the world consume resources differently and unevenly. An average middle-class American consumes 3.3 times the subsistence level of food and almost 250 times the subsistence level of clean water. So if everyone on Earth lived like a middle-class American, then the planet might have a carrying capacity of around 2 billion. However, if people consumed only what they actually needed, then the Earth could potentially support a much higher figure.
SDG 12
Worldwide consumption and production — a driving force of the global economy — rest on the use of the natural environment and resources in a way that continues to have destructive impacts on the planet.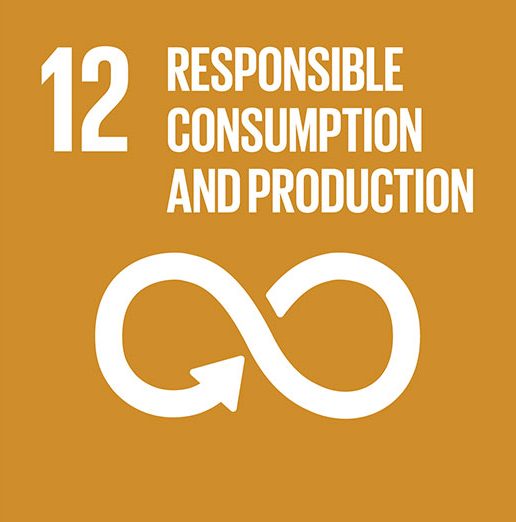 Economic and social progress over the last century has been accompanied by environmental degradation that is endangering the very systems on which our future development — indeed, our very survival — depends. Sustainable consumption and production is about doing more and better with less. It is also about decoupling economic growth from environmental degradation, increasing resource efficiency and promoting sustainable lifestyles. Sustainable consumption and production can also contribute substantially to poverty alleviation and the transition towards low-carbon and "green" economies.
A few facts and figures:
* Each year, an estimated one third of all food produced – equivalent to 1.3 billion tonnes worth around $1 trillion – ends up rotting in the bins of consumers and retailers, or spoiling due to poor transportation and harvesting practices;
* If people worldwide switched to energy-efficient light bulbs, the world would save US$120 billion annually;
* Should the global population reach 9.6 billion by 2050, the equivalent of almost three planets could be required to provide the natural resources needed to sustain current lifestyles.
The State of the World's Population Report can be found on https://www.unfpa.org/sites/default/files/pub-pdf/SoWP2021_Report_-_EN_web.3.21_0.pdf
You can share your ideas and questions by sending letters to: "Our Earth, Our Environment", C/O ECEA Programme, Environmental Protection Agency, Ganges Street, Sophia, GEORGETOWN, or email us at: eit.epaguyana@gmail.com. Follow us on Facebook and Instagram and subscribe to our YouTube channel.