POPULAR Guyanese Chutney artist Yasmin Khan, well known as 'Queen Yasmin', was the hottest thing around in the '90s when her band, De Originals, ruled parties and concerts countrywide, and even overseas.
Today, Queen Yasmin who looks nothing like 62 years old, is living in Canada and still very much active in the music industry. Occasionally she'd come back to Guyana for promotions, but hasn't done so for the longest while.
She is however assuring her fans here though, that she will be back for next year's chutney competition. "Tell the Guyanese people I love them and I am coming back," she expressed in an interview with Buzz this week.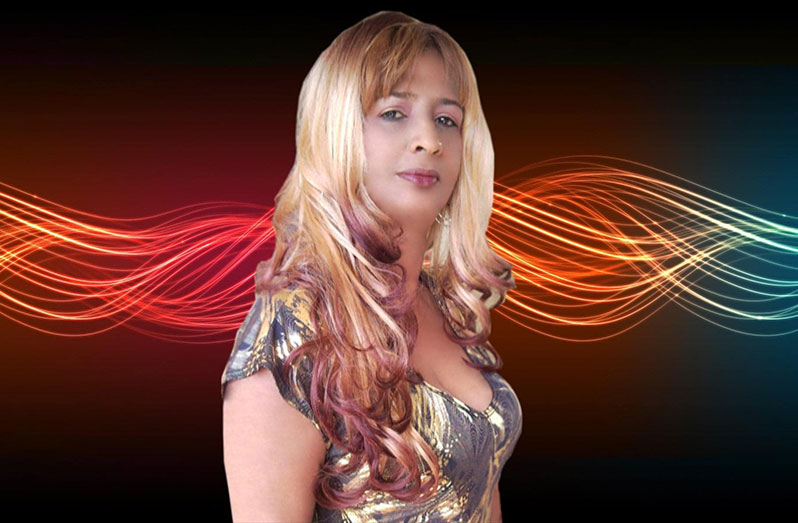 All set to participate in Toronto's chutney competition on July 24 and 25, Queen Yasmin has been living in Canada for the past 20 years. She reflected on the time when De Originals reigned in Guyana and was on top in the entertainment industry.
But moving to Canada did not stop her from continuing to do what she loves. "When I first came to Canada, I had a friend with a band here and I sang every week, be it at nightclubs, weddings, parties," she recalled.
The pandemic has however put a damper on her activities though, and she hasn't been performing since it broke out. "But I can never stop singing," the 'Canal Gyal' singer, who has been in the music industry since 1975, said. This means that she started off in the industry at 16 years old.
"After I started, I met my husband 'King Birdee' and he had the 'Originals' band; we ran it for many years. We were the top band, but when I came to Toronto, I had lots of events to perform at too," the 'Bahar More Raja' singer recalled.
The veteran singer and performer will also be participating next year in Trinidad and Tobago's Chutney Monarch competition. She plans to come to Guyana in January and then leave for Trinidad for the competition which may be in February.
"I am looking forward to this. This is really great for me and something that I really want to do after a long time," she said.
The 'Keraway Meh Raja' singer noted that her band is also present in Guyana, but has not been very active since the pandemic. "But as soon as the pandemic is over, we will get back to it; we will start our own promotions."