This week the Pepperpot Magazine journeyed overland to Crane Village, West Coast Demerara, where the locals highlighted their way of life in that community.
CRANE Village is accessible via the La Union Old Road and through Best Road, Best Village and it is home to people of Afro, Indo, newcomers Spanish and Amerindians.
It is a fairly large village which extends from the main public road to way down to the foreshore and has many internal streets.
This village has potable water supply, electricity, a landline service, internet and good roads and infrastructure.
Crane Housing Scheme is divided into two phases, that is, Phase One and Phase Two and most of the residents leave the village for work; some commute to the city.
Phase One is an open area, while Phase Two is the military scheme which was established especially for soldiers through self-help, whereby the housing materials were provided and the houses are similar in design.
The locals are skilled professionals, both public and private sector workers, talented individuals, home-makers, small-business operators, carpenters, masons, painters, construction employees, drivers and others.
Crane Village is bordered by Best Village and Vreed-en-Hoop and it is just $100 for a taxi ride from Vreed-en-Hoop to inside the village, which is reasonable.
The community has many houses, some large, others midsize and modest, and it has a primary school, a nursery school, a large playfield, a youth centre building, a mosque, three churches and a mandir.
The West Demerara Regional Hospital is located a village away and the nearest secondary school is at Vreed-en-Hoop.
The population is said to be about 10,000 and it is a community that is still growing in terms of occupancy, but most people have lived all her lives in the village, while there are some newcomers.
It is a peaceful place where one can still leave one's door open and go out and the people are neighbourly and look out for each other.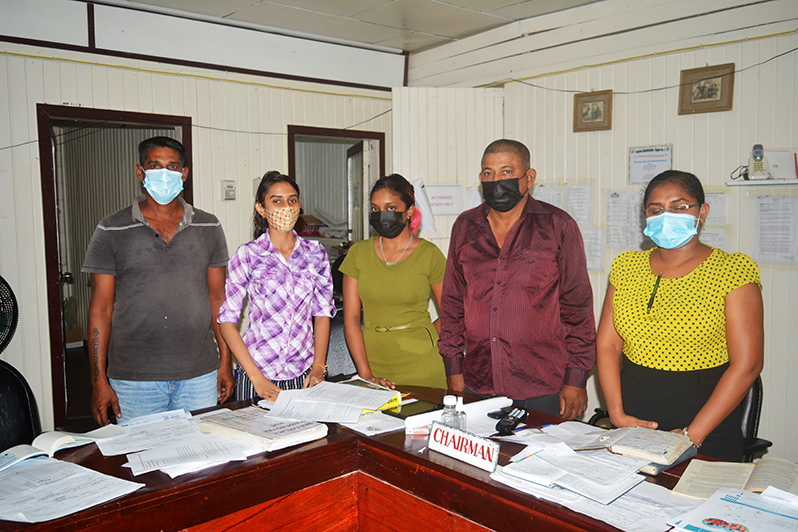 This community has a lot of small shops and things are within reach and the people have small kitchen gardens where they grow their own greens and fruits; and it is also a place of many plants, flowers and trees.
This village has escaped massive flooding and it has accumulated a bit of water that receded quickly.
The people reported that they are comfortable living there and they have no real burning issues and it has a squatting area part on the sea dam area where members of an extended family reside.
In Crane Village it is home of a branch of the International Society for Krishna Consciousness (ISKCON) temple, which sits on a large plot of land housing several buildings.
NDC developmental highlights
Meanwhile, the Pepperpot Magazine met the Best/ Klein/Pouderoyen Neighbourhood Democratic Council (NDC) Chairman, Umesh Balram, who highlighted developmental works within the Village.
He stated that some internal streets were upgraded and it is evident that the roads were recently paved to an all-weather stretch.
The NDC Chairman noted that the seven CIIP workers have been maintaining the drains and parapets in the communities, which the NDC oversees.
He pointed out that four CORE employees who come under the Ministry of Public Infrastructure do maintenance of the playfields.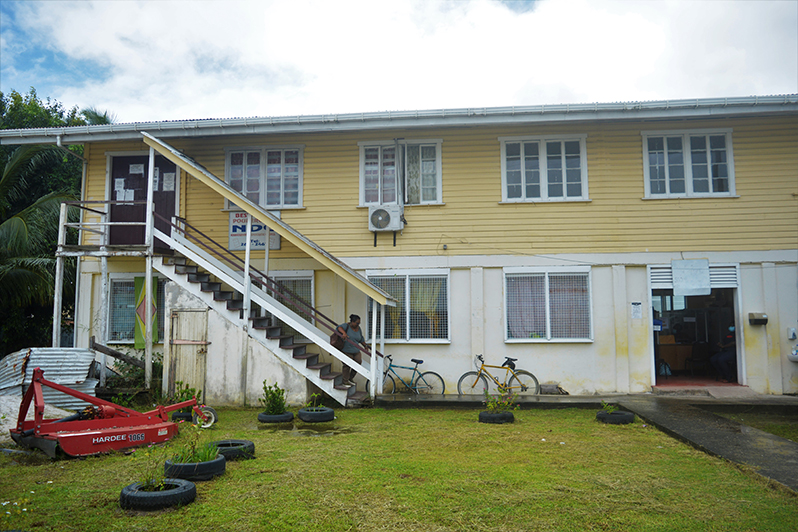 Balram added that Crane Village has two Phases and Phase One was established in 1978, while Phase Two was formed in 1994 and was allotted and re-allotted.
He disclosed that Crane is a good place to live to enjoy a quiet life and it is practically crime-free and there is a need for a police outpost and an ICT hub.
Balram reported that some residents have not been paying their rates and taxes because they are not registered with the NDC, and they need to do that to start paying up.
An audit found that only about 30 percent of locals have been up to date with the payment of their rates and taxes.
Crane Village (Carl Croker photos)
"I have been here for the past 13 years and I live at Vreed-en-Hoop, so it is not a problem to commute and I know the people and we work together," he said.
The Best/ Klein/Pouderoyen NDC oversees five plantations, which are a portion of Versailles, Coglan, Vreed-en-Hoop, Best and Crane.
The NDC has three staffers, one vector control worker attached to the Ministry of Health and two sanitary workers.
The NDC's aim is to make Crane an environmentally friendly and tourism-driven village along the West Coast corridor.