CLAIRMONTE Taitt, who along with Ken Corsbie helped form Ravens Basketball Club in 1953, passed away in Barbados on Tuesday. He was 88.
Taitt is a renowned theatre practitioner who was born in Guyana to a Barbadian father and Guyanese mother.
He was widely recognised for his work in theatre arts and had received awards, including the Earl Warner Trust's Lifetime Achievement Awards.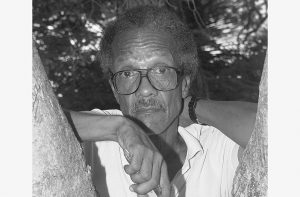 Though his work in the arts is commonly acclaimed, Taitt's imprint on the sport of basketball is one that is oftentimes forgotten.
Clairmonte, along with his brother Laurence. Corsbie, and Stanley Greaves, pioneered the forming of Guyana's oldest and most successful basketball club, Ravens.
Taitt was also the head coach of the first basketball team to represent Guyana overseas (Suriname) 1957.
He was described as "a continental son", whose work with the Philharmonic Orchestra in Guyana saw him pick up awards as a tenor and choirmaster.
Taitt was a BBC-trained broadcaster with Radio Demerara and a Radio St Lucia programme director, while he worked with the Caribbean Broadcasting Corporation (CBC) as an announcer/producer.