LUSIGNAN prison escapee, Andrew Chaung, has surrendered to police on Wednesday following his escape from the East Coast Demerara facility the day before.
Chaung was handed over to police by his sister and fiancée at the Criminal Investigation Department, Eve Leary, Georgetown.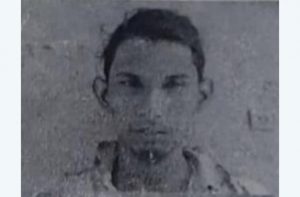 Director of Prisons (ag) Nicklon Elliot, said Chaung and Shazam Kalil had escaped on June 8, 2021 while they were housed at the quarantine section of the Lusignan Prison.
He will be charged criminally for escaping from lawful custody.
Meanwhile, Shazam Kalil, 24, also known as "Boi", who, in 2016, was sentenced to life imprisonment for the murder of his girlfriend, is still on the run.
Kalil's last known address is Lot 53 Shieldstown, West Bank Berbice.
He was found guilty of murdering Shazina Mohamed, 19, of Edinburgh Housing Scheme, East Bank Berbice.
The woman was brutally stabbed about her body around 19:00 hrs on Saturday, January 17, 2015, outside the Yang Yi Chinese Restaurant in Rosignol, West Bank Berbice.