– Keeping busy to earn a living
ANGELO Cornelia is probably one of the first settlers of Speightland Village who moved from Creek Mouth in 1985 and constructed a small house in that village, when the place had just a mud dam.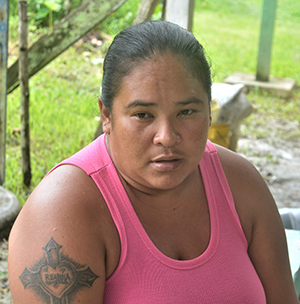 The 63-year-old stated that the place did not have many residents and there were no facilities there and the place had almost nothing but trees.
He reported that just a handful of people resided in Speightland back then and it was the people who used to work for the bauxite company, and when that company closed its doors, the workers were relocated to Rainbow City, also in McKenzie.
Cornelia added that over time he started to build a better house to accommodate his large family and in 2006 they were given land titles for the land they occupy, as more people began settling in the community.
"This place has developed from the time I first came here to live to now, because a road was paved, but the road has become riddled with potholes and we have the basic necessities to lead a comfortable life," he said.
The father of nine told the Pepperpot Magazine that more people moved into the village and it became very populated over the years and they live in harmony.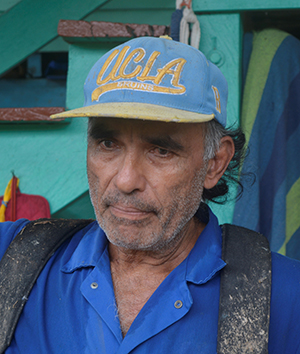 He said in Speightland Village there are no strangers and the people are good to each other.
The greens and ground provisions vendor,
Romona Spellingburg, was job-hunting and was unable to get a steady job and she decided to become empowered by setting up her own small business right from her home.
The mother of three told the Pepperpot Magazine that she has been residing in Speightland Village all her life, and was unsure what to do for work. Then the idea of having her own small businesses was conceptualised.
She added that she has just started to build her own house and is looking forward to moving in with her children.
Spellingburg would buy vegetables and ground provisions from farers in and out of the village and sell them on a stand in her yard.
Her sister has a small shop, so villagers would come and buy what they need and also buy from her.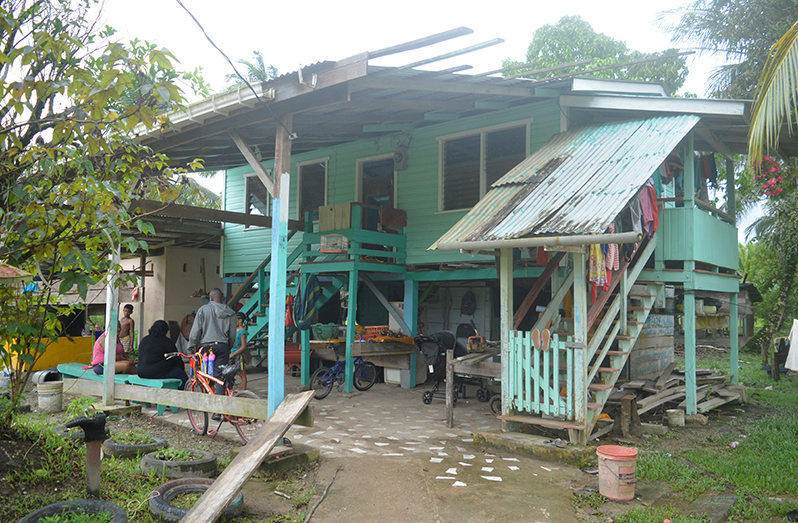 The 32-year-old stated that she would normally grow their own produce, but due to the heavy rainfall, they have been unable to do so.
Spellingburg reported that life in Speightland Village is quiet and there is simply nothing much to worry about; and it is one of those places where you can still leave your door open at nights.
She related that at times she would shop at the McKenzie Market and on Saturdays, she would sell greens and ground provisions at the market.
The small business owner pointed out that the people of the village work hard to earn and the men would cut wood and do other jobs in and around the community to bring in an income.
"This is a good place to live and it is so quiet and peaceful and that is what I prefer," she said.
The contractor
John Cornelius is a building contractor and his skills are evident just by looking at the interesting design and layout of his house. He has also constructed a large troolie benab in his yard.
The 56-year-old told the Pepperpot Magazine that he has a shop and when customers come to buy they had nowhere to sit, so he decided to make the large benab which also depicts his culture and ethnicity.
"I wanted people to have somewhere to sit, a good place with shade and the benab was the perfect thing for that and over time I build it by hand, day after day, until it was completed,"he said.
Cornelius disclosed that the benab took him five days to complete and he was truly inspired to do it, because he wanted to showcase his talent and culture.
In addition, he has a single ratchet chair, a table and some chairs for customers, but due to the pandemic he doesn't allow people to linger and host a crowd.
He has a sink with soap and water in his yard by the entrance for hand-washing and one has to wear a face mask before entering his premises to make any purchase.
Cornelius stated that he has a garden in his backyard and he would use the greens and fruits in his kitchen and sell off the excess when it gets too much.
Like many men in the community, Cornelius does more than one job and he described life as fair, since they have access to facilities and the basic infrastructure to foster development among the people.