WITH a high number of anthropogenic activities, which contribute to the degradation of ecosystems currently ongoing globally, the preservation and restoration of ecosystems are imperative now, more than ever.
These were the sentiments shared by panellists during a webinar on Friday last, in observance of World Environmental Day, celebrated on June 5, held under the theme 'Restoration and Sustainable Management of Guyana's Ecosystems" and under the campaign "Re-imagine. Recreate. Restore.'
The webinar focused on the efforts undertaken in Guyana, which are aimed at the recovery of ecosystems that have been degraded or destroyed, as well as conserving the ecosystems that are still intact.
Addressing the panellists and audience of the webinar, the moderator, Major General (ret'd) Joseph Singh, highlighted that ecosystem loss is a deprivation of carbon sinks, such as forests, including mangroves, and noted that it is occurring at a time when it can be least afforded.
"Global greenhouse gases have risen for three consecutive years, the emergence of COVID-19 has highlighted just how disastrous the consequences of ecosystems loss can be, the destructions of animal's natural habitats create ideal conditions for pathogens such as coronaviruses to spread," he said.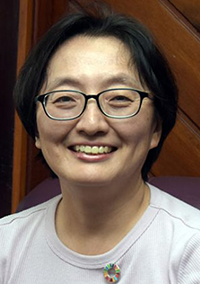 He explained that long-term prosperity depends significantly on some form of ecosystem service, fresh water, clean air, carbon sink restoration, pollination and flood protection; and that the degradation of same, through irresponsible anthropogenic activities, creates significant risks for businesses, human health and security, and contributes to loss of biodiversity.
"About 75 per cent of the world's crops depend on animal pollinators such as bees, birds and bats and if their habitats are destroyed the consequences to human food and security will be unimaginable," he said.
He noted that in addition to degradation to anthropogenic activities, the phenomena of climate change resulting from global warning poses significant threats to the ecosystem; with impacts such as heavy rains, rising tides, human suffering, loss of biodiversity and degraded ecosystems, as Guyana is currently experiencing, and opined that ecosystem collapse will result in economic collapse.
"We are, as you know, pursuing a low carbon development strategy and promoting a diversified, robust and resilient economy and while we have identified ecosystems that are protected through the national protected areas system, and initiatives such as the Iwokrama Rainforest Reserve," Singh enlightened the panellists. However, he acknowledged that there is tremendous pressure on these protected areas because of the biodiversity and subsurface minerals which they contain.
The panellists at the webinar were Shyam Nokta, Managing Director, Environmental Management Consultants (EMC) Inc; Curtis Bernard, Executive Director, Conservations International Guyana (CIG); Dane Gobin, Chief Executive Officer, Iwokrama; Aiesha Williams, Guyana's World Wildlife Fund (WWF) Country Manager and Captain John Flores, board member of Guyana Marine Conservation Society (GMCS).
Nokta, presenting a perspective from the private sector, recognised that a vast majority of anthropogenic impacts to ecosystems locally, and worldwide, result from economic activities, however, he outlined examples of "good practices" undertaken by the private sector aimed at ecosystem preservation, through corporate social responsibility, direct support to conservation efforts and offset mechanisms aimed at mitigating environmental and biodiversity impacts.
"For a long time, the debate has been about the choices and trade-offs between development and conservation, and often the private sector has been labelled as the main culprit in environmental degradation, damage and loss of ecosystems, and while this may be so in some instances, I believe the private sector generally has come a far way in taking responsibility and taking steps in improving performance, after all businesses all depends on ecosystems," Nokta said.
He noted that on a global scale, capital markets are becoming more aware and responsive to sustainability issues, which is changing behaviour and driving innovation and a stronger commitment for better environmental practices on the part of the private sector.
"There is increasing recognition that for us to address global issues such as climate change, biodiversity loss and ecosystem degradation, the private sector has to be involved and this is being facilitated at the international level through multilateral environmental agreements and encouraged at the national level through proactive government policies," Nokta noted.
"Coupled with strong leadership from government and an overarching framework such as Guyana's low cardon development strategy, as a country we can continue to evolve models which allow us to achieve our conversation objectives but at the same time do not place a cap on our development aspirations," he added.
Meanwhile, Williams explained that Guyana is a fortunate place where much emphasis can still be placed on mitigating threats on ecosystems, and with few restoration efforts. She explained that ecosystem restoration is needed where more ecosystems are damaged than preserved, and while there is interest to develop Guyana, it can be done in harmony with the environment.
June 5 also marked the launch of the United Nations 'Decade on Ecosystem Restoration'. As such, guest speaker at the webinar, United Nations (UN) Resident Coordinator, Mikiko Tanaka, told the participants that the Decade on Ecosystem Restoration is aimed at preventing, halting and reversing the degradation of the ecosystem.
"The world faces a triple planetary emergency, biodiversity loss, climate disruption and escalating polluting and we are rapidly reaching the tipping point. COVID-19 global impacts have highlighted the scale of threats of pandemics that arise from the interconnectedness between nature, animals and humans, preventive actions are urgent and imperative," she said.
She noted that with 87 per cent relatively intact forest cover, the good news is that Guyana can be forward looking in preserving its valuable ecosystem as it pursues development ambitions and agenda, while restoring areas where environmental degradation is advancing.