Joshua Kissoon is the head of a company called Technify Inc. His company is currently working to launch "Careers.gy); their latest software. Careers.gy is described by Technify as a job management platform that focuses on the Guyanese market. It is quite similar to Indeed and LinkedIn which allow their users to find jobs, whether the user completed their academic studies or they're currently studying. Careers.gy also seeks to help human resources departments (HR). It was developed with the hopes of allowing both Guyanese employers and employees to equally benefit in an easy to use and accessible medium.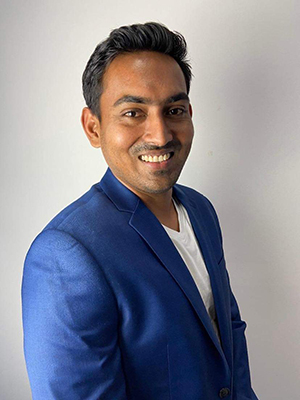 Careers.gy will be beneficial to students who are interested in job-hunting. It will also be convenient for students who are required to complete a minimum of one year's work experience. According to the company, no matter what a graduate's qualifications may look like, it is no secret that they all struggle to land jobs and they are often underemployed or unemployed.
As such, by utilising the services of Careers.gy, graduates will now be easily able to find jobs that matches their specific qualifications. This software will also be able to help (HR) departments with interviewing and recruitment processes by cataloguing all applicants in one location which will ultimately reduce filings, digitally shortlisting directly on-site, allows collaboration for companies who may have different employees being in charge of different stages of recruitment and provides automated assessment services (some companies might require candidates to complete specific assessments such as DISC assessment or language/communication). Business owners will ultimately be able to post vacancies on a platform utilised by Guyanese citizens, or persons who are looking for a job in Guyana.
This game-changing software is expected to help Guyanese find suitable jobs, help HR departments with recruiting new employees— all while saving time. The Pepporpot Magazine asked Joshua Kissoon what was the purpose of such software, his response was, "The purpose of this software is to provide a platform that simplifies the hiring process, making it easier for persons to find amazing companies where they can find synergies and achieve amazing things.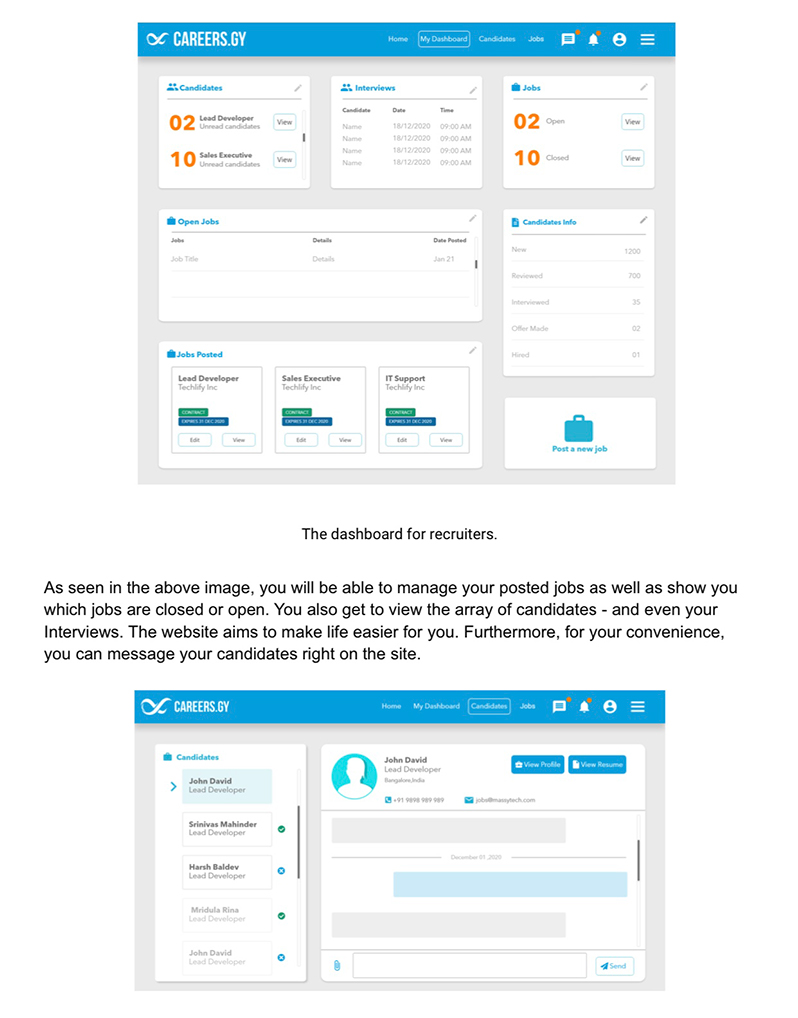 It also allows companies to find amazingly talented individuals who share similar cultures while making recruitment a fun activity in the process". The Careers.gy software is expected to be launched in May via a Facebook and YouTube live stream. Persons who are interested in using this groundbreaking software can visit the website careers.gy or techlify.com. Techlify hopes that Guyanese of all ages and academic background make use of their services as their software will serve as the new face of job-hunting in Guyana.