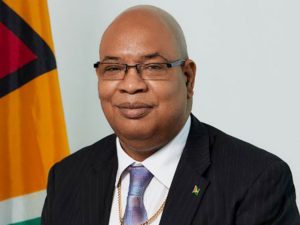 AS we celebrate International Women's Day 2021, under the theme, 'Women in leadership: Achieving an equal future in a COVID-19 world', I salute all our women; champions for change, innovators, producers of greatness and those who nurture potentials, work and make difficult things possible and build strong foundations with the stones that have been thrown at them.
At the Ministry of Public Works, we have some of the strongest, most dedicated, hardworking and energetic women as administrators, managers, engineers, technicians, and, of course, among the rank and file in our staff compliment.
We respect who you are, and take time out today to let you know how much you are appreciated. I believe women can lead, and not just play supporting roles, which is why every opportunity must be given to ensure your contributions are optimised.
I challenge all of our men to love and respect women, and treat them as equals. I applaud all of our women who are national leaders in Government, the Private Sector and civil society.
Continue to give true meaning to the word 'Family'. I bow and recognise the role you play in the modernising and developing of Guyana.Women are indeed priceless gems. Happy International Women's Day!