ASIF HAMID, who was sentenced to 15 years in prison after confessing to killing an elderly cattle rancher in July 2015, has moved to the Court of Appeal to challenge the severity of his sentence.
In January, Hamid appeared before Justice Simone Morris-Ramlall at the Berbice High Court for murder but opted to plead guilty to the lesser count of manslaughter.
He admitted that between July 27 and 30, 2015, at Lot 34 Kingston, Corriverton, Corentyne, he unlawfully killed Henry Lalman, called Benimal.
Justice Morris-Ramlall started the sentence at 30 years. She deducted 10 years for the plea of guilty to the lesser count of manslaughter, and a further 5 years for time spent in prison. There was no other mitigating factor, hence Hamid was sentenced to 15 years in prison.
Hamid subsequently filed an appeal to challenge the severity of sentence. He is also arguing that he was not given an opportunity to speak in court during his sentencing,
The body of the 76-year-old cattle farmer was discovered in a shallow grave on July 30, 2015, some two days after he had left his home to collect $220,000 from the butcher.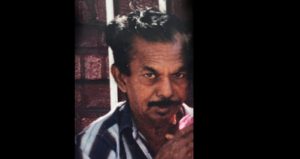 Lalman had been in the cattle rearing business for several years, and it was customary for him to sell his cattle to butchers along the Upper Corentyne district.
On July 27, 2015 having sold three cows, he left his Number 36 Village home just after 07:00 hrs to collect the money from Hamid, a butcher at the Corriverton Market.
Initially, he had stopped at the butcher's home, but was informed he was at the market. Having proceeded to the market, Hamid informed Lalman that the money was at home. But when they got there, Hamid told the farmer that he had no money.
When Lalman threatened to tell Hamid's father, he became enraged and strangled the elderly man who, having lost consciousness, was placed in a shallow grave measuring six by three feet. The grave was then covered with a zinc sheet.
The son of the deceased, Ravendra Lalman called Ravi, became worried and filed a missing person report with the police.
Following a tip-off, the police went to the Hamid's house, where they exhumed the remains of the cattle farmer from the shallow grave.