– PSC considers withdrawing from task force
THE management of local entertainment spot, Palm Court, has denied breaching any of the COVID-19 emergency measures, after it brought to their attention that the National Novel Coronavirus (COVID-19) Task Force (NCTF) has issued it a "final warning" for being in non-compliance.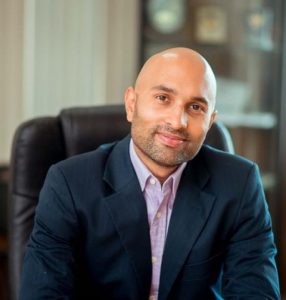 The Guyana Chronicle had reported that a letter, dated November 21, 2020, was issued to Palm Court, stating that it is evident that despite being warned on October 30, 2020, the entertainment spot continues to defy the COVID-19 measures. The letter did not state specifically what measure (s) the night spot had breached.
On Sunday, however, a member of Palm Court's management, who wishes to remain anonymous, denied that the entertainment spot was in breach of any of the gazetted COVID-19 measures.
"It was not true; it was totally wrong and very biased," the person told this newspaper.
It was, however, emphasised that the business supports President Irfaan Ali's mandate to the task force, and this publication was also assured that a concerted effort was being made to remain in compliance.
In another letter seen by this newspaper, Chairman of the Private Sector Commission (PSC), Mr. Nicholas Boyer wrote NCTF Director, Colonel Nazrul Hussein, expressing his disappointment in the agency's actions.
"The Private Sector Commission is extremely disappointed that the COVID Task Force chose to discredit the oldest and most internationally-recognised restaurant in Guyana (1950), the PALM COURT, by issuing a final warning letter of closure, and leaking the said letter to the media even before the alleged defaulter was notified," Boyer stated in his missive.
'HUNDREDS IN BREACH'
"The Task Force must be aware, as it is public knowledge, that hundreds of businesses operate in a similar manner to that of Palm Court," Boyer added, highlighting, too, that the action of the Task Force appears to be discriminatory.
Besides calling for the immediate withdrawal of the letter, Boyer said that the Task Force should operate in a "fair and transparent manner".
Furthermore, Boyer said, "The PSC is seriously and actively considering withdrawing from the National COVID Task Force, as it's functioning leaves much to be desired."
According to health authorities, the COVID-19 Emergency Measures (No. 8) will expire on November 30, 2020, unless earlier terminated, extended or amended by notice of the Minister of Health after an assessment of the prevailing public health conditions.
Included in the gazetted measures is a national curfew, strict social distancing guidelines and restrictions on the operation of night clubs and other pubs/entertainment spots, particularly those which have indoor operations.