– As gov't moves to establish National Entrepreneurship and Innovation Council
By Navendra Seoraj
THE business culture in Guyana is changing with every passing day, especially with the advent of the oil-and-gas sector, so, in order to ensure that entrepreneurs are able to 'keep up,' the government will be establishing a National Entrepreneurship and Innovation Council to focus on reforming entrepreneurship.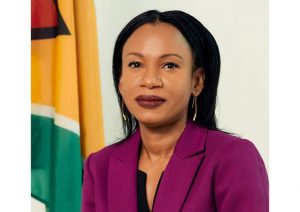 The government has already committed to building a 'modern' Guyana with world-class infrastructure that improves connectivity and unlocks the vast potential of the economy. Entrepreneurs are seen as key contributors to this vision, so their ability to "think outside of the box" will be critical, going forward.
It is for this reason that the government has taken a step to establish a council which, they believe, will serve as a conduit for transformation and innovation.
"This body will radically reform the culture of entrepreneurship and encourage the emergence of new entrepreneurs while supporting existing ones," said President Irfaan Ali during the American Chamber of Commerce's (AMCHAM's) virtual Annual General Meeting (AGM), on Friday last.
This initiative is seen as part of the overarching vision to create an enabling environment for business development. As it is now, there is a seven-point plan which includes preserving the rule of law and democracy; improving the ease of doing business; enhancing national competitiveness; facilitating trade and investment; and supporting small businesses.
Businesses are often referred to as the lifeblood of any economy, because they give entrepreneurs the opportunity to create meaningful jobs and foster local economies, allowing money to stay closer to communities.
And, throughout the world, many persons have gone out of business because of the four-five months 'lockdown' caused by the COVID-19 pandemic. This has been the case in developed nations, so the effects on Guyana — a nation with Gross Domestic Product (GDP) of just about US$4 billion — are understandably harsh.
The Entrepreneurship Council will, as such, not only focus on innovation, but will provide institutional and financial support.
"The national entrepreneurship body will act in concert with business incubators to form a breeding ground for new entrepreneurs, supporting them institutionally, financially and technically," said Minister of Tourism, Industry and Commerce Oneidge Walrond during her message ahead of Global Entrepreneurship Week, which starts today.
Her ministry has been tasked with establishment of the council; and according to Walrond, the council will promulgate an agenda which is similar to this year's theme for Global Entrepreneurship Week: "Education, ecosystems, inclusion and policy."
Chief Executive Officer (CEO) Dr. Lowell Porter said the importance of entrepreneurship cannot be overstated, as it will continue to be a major game-changer in Guyana's economic landscape, moreso with the new-found oil-and- gas industry. His view is that small businesses, in particular, will play a critical role in the country's development.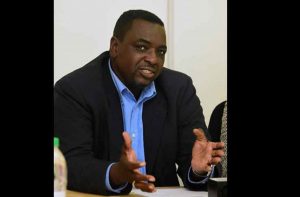 "We see where entrepreneurship has promoted job creation and become the source of countless ideas, many of which were successfully translated into products and services that enhance the quality of life," said Dr. Porter in his Global Entrepreneurship Week message.
He believes too that it is important to foster the development and competitiveness of micro and small businesses as a strategy for job creation, income distribution, social inclusion, reducing informality and strengthening the economy.
Entrepreneurship, he said, must be considered as more than just an engine of growth. It is also an influential component of community development, because it is part of the "everyday life" for all Guyanese.
The corner bakery, the community grocery stores, the vulcanising shop, the bars and the multitude of other products and services contribute to a successful economy. In the same vein, he urged Guyanese to value local producers.
"Your support provides that incentive for these small businesses to innovate, diversify the product-offering and improve service, while adding to their bottom lines," said Dr. Porter.
Support is needed now more than ever, considering the devastating effects of the COVID-19 pandemic on business development.
With record reductions in business and economic activities, it will be a long road to recovery. And, in Dr. Porter's view, recovery is dependent on a well-coordinated and comprehensive response that will produce an economy that is more resilient to future global challenges.
President Ali had said recently that small businesses are indispensable to economic development. Small businesses represent the arms and legs of an economy, propelling it forward, sustaining employment and acting as vital cogs in the distribution, marketing and consumption of goods and services of large businesses.
He underscored the hit that small businesses have taken because of the COVID-19 pandemic. This, he said, makes it all the more imperative that they should be supported.
"My government will table in the National Assembly a Small Business Amendment Bill. The Bill will expand the range of procurement opportunities for small businesses. Small businesses that provide small-scale infrastructural works will now be able to functionally benefit from government procurement," said the President.
The government has also responded to the pleas of small-business owners for increased access to finance. The maximum threshold for grants disbursed by the Small Business Bureau through the Small Business Development Fund has since been increased by 100 percent.