Island's eldest resident contented with life there
Brigonauth nee Maraj is the oldest gentleman of Eastern Hog Island, Essequibo River and is basking in his retirement age even though he is in a wheelchair.
The 88-year-old was among the first settlers of the island in 1960 where he constructed a 'bush' house and settled there with his family from his hometown of Leguan Island.
He told the Pepperpot Magazine that he first visited Hog Island in 1959 to work and he fell in love with the place and after building a little 'bush' house he brought his wife and six children there. Later on, they added four more children to the batch.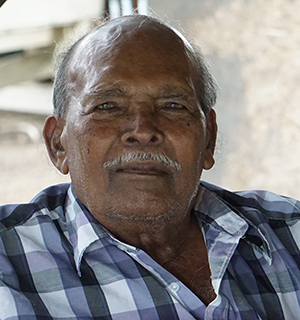 Brigonauth disclosed that when he came to live on Hog Island it had only one resident, a man named Butchell Brown who was a farmer and passed away many years ago.
The elder reported that he began farming alongside his wife to earn and from a little garden they cleared the land and began planting more pumpkins, corn, watermelons, and ground provisions.
"When I first came here the place was overtaken by bush and I began clearing the land and build a little shack I called a 'bush' house and brought my family where we started our life as farmers," he said.
The father of 10 added that his wife worked hard with him in the back dam but she died 19 years ago.
This elder spent more than 43 years farming and living off the land on Eastern Hog Island and can safely say he is 'a son of the soil'.
The 88-year-old told the Pepperpot Magazine that after he settled on the island, more people came to live and work and there was a need for a school since there was none.
He started a 'bottom house' school at his house where there was a small shed and at one time they had about 35 children attending the class.
A teacher however, visited and later when the Ministry of Education got wind of the news they visited and a primary school was constructed on Eastern Hog Island.
The children of the island finally had a proper school building and it housed more than 40 children up until many years after a torrid love story ended tragically in the school which caused it to become abandoned.
Brigonauth disclosed that two young people of the island were in love but the girl was promised to another young man and this development angered the 21-year-old, who took the 18-year-old to the school and chopped her to death.
He then ingested a poisonous substance and fled but was later found in a canal barely alive and passed away not long after.
Following this tragic ending for the young couple, the elder said that the school was said to be haunted and it was abandoned and left to rot.
Today, sections of the building are still there but are invaded by thick vegetation and bushes.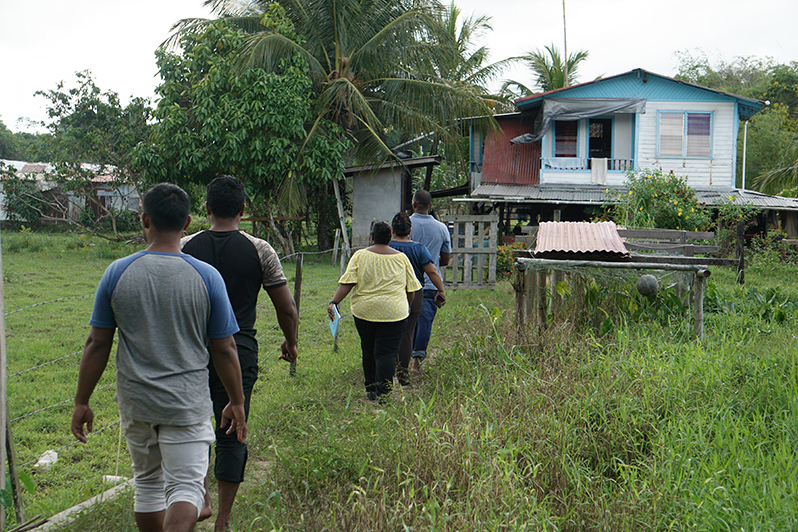 The eldest resident currently resides on the lower flat of his house while one of his sons occupies the top flat of the building.
The arrangement is quite perfect for him since he would sit outside in his wheelchair to enjoy the ocean breeze and listen to the radio until it is time for bed.
He had the use of both legs until he could no longer walk three years ago after experiencing intense pain in his body and was told by health care professionals he had severe arthritis in the joints of his body.
Brigonauth spent some time, in several hospitals before he was correctly diagnosed since most doctors could not say what his health complication was.
"From being in good health to getting up one day and realising that you cannot walk and I could not stand the pain of being touched because the pain was unbearable," he said.
After receiving treatment, he was eventually discharged and taken to his home where he had to get used to being wheelchair-bound and became totally dependent on his son.
Brigonauth recalled that life wasn't always easy to provide for a wife and 10 children but they tried their utmost and today, the children have their own families, some live on the island while others reside elsewhere.
Brigonauth told the Pepperpot Magazine that he is accustomed to the simple, quiet life Hog Island has to suffer and he is quite contented with the solitude and can do without the crowd and noise, for it is his home.