(IN RECOGNITION OF TOURISM AWARENESS MONTH)
SHE stood in the deep gorge at the bottom of the Kaieteur Falls, looking up at the cascading water – a phenomenal single drop of 741 feet, the highest in the world.
She was enthralled by the astounding scene, majestic in its own, sitting in a section of the Amazon rainforest of this South American land.
—–
Arvind opened his eyes as the Captain announced they were now descending to their destination, the beautiful South American country of Guyana.
He inhaled deeply, a nudging uncertainty in his mind for he was coming home for the first time after eighteen years.
"It's been quite a long time," he mused.
As a civil engineer he had travelled to many countries across the world but this one little place that had been home, he had lost touch with.
"What will I find?" he had wondered.
So, he had done some researching a few days before the trip and the discovery stunned his mind, for he felt like he had found a hidden paradise.
He learnt that Guyana was a former Dutch then British colony on the north-eastern coast of South America. It is one of the world's most diverse regions; astonishing mountain ranges, endless savannahs, pristine rainforests, majestic waterfalls and exotic flora and fauna. It's a country with an infusion of Caribbean culture, multi-ethnic people and cuisine that adds to its uniqueness.
"Sublimely beautiful!" he expressed to himself, "I feel like a stranger to my own home."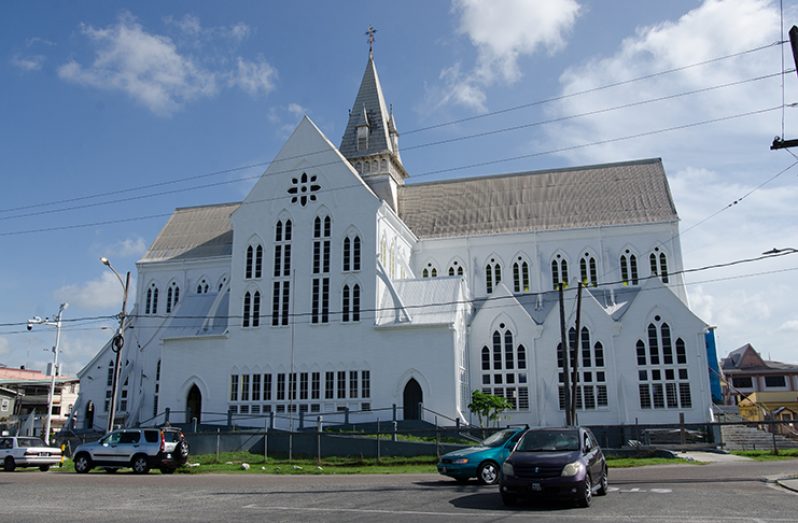 He had made this trip at this mother's bequest because she wanted him to take control of the estate he had inherited from his grandfather, to attend his cousin's grand Hindu wedding and to meet with family members.
Arvind shook his head a little and sighed, "I guess a visit home is long overdue."
He stepped out of the airport lounge and the realisation that he was actually here after 18 long years sent a pleasing sensation through his body and he inhaled deeply, the fresh new scent of a place that had been home.
Tropical!
A different world!
"I think I am going to like it here," he stated.
Along the way, on a long drive to the Corentyne, he was amazed by the green landscape, explosively colourful flowering plants in yards along the main highway, and a variety of fruit trees, some in bountiful bloom. The expansive coconut farms, lush rice fields, the canopy of trees – the upper branches like leafy balconies at different points over the roadway opened his mind to the natural richness of this tropical land.
But what captured his interest the most were the small roadside food stalls with Guyanese delicacies – the culture of food that adds spice to the soul.
He savoured at various stops, spicy chicken curry and dhal puri, tasty cassava balls, delectable egg balls and white pudding with hot mango sour, cooling the fiery sensation in his mouth with delicious coconut water and sweet sugarcane juice.
"This is a part of me that was lost," he said, the juice from a large slice of watermelon he was eating, running down his chin.
His cousins who had picked him up from the airport, looked at him amused, "Man, yuh have been away too lang, yuh nah see nothin' yet." He was told in sweet creolese, "In dis country, we gat foods of de Gods."
Number 48 village was his destination where the legacy of his family's name still lived. Family members he couldn't remember greeted him with handshakes and warm hugs, expressing how tall and handsome he had grown.
Arvind was enjoying each day more than he thought he could have, and what was new for him was hanging out at the local bars, entertained by the musical mix of Bollywood, Chutney and Soca music.
He took bravely in stride, the introduction to the golden El Dorado rum and Banks beer.
—–
He was staying again at the Pegasus Hotel and Samantha met him for lunch at the Aroma Café.
They went for a walk on the seawall after lunch, strolling casually, side by side, as old friends do. They stopped to buy snow cone with its sweet fruity syrup topped with sweetened condensed milk and sat on one of the beaches to watch the rolling waves of the Atlantic Ocean. The cool wind, the serenity, sitting there together, enjoying those little moments.
—–
The next few days they went on walks around the city, with its rich history of Colonial architecture. Arvind was captivated by the gothic styled St. George's Cathedral, one of the tallest wooden buildings in the world that was opened in 1892 and he showed keen interest in the Walter Rodney Museum of Anthropology with artefacts from Guyana's Indigenous people.
He was intrigued with all he saw on the mini-tour and especially the Botanical Gardens where he felt relaxed in the ambience of the fresh and brilliant tropical plants, birds and the famous kissing bridge.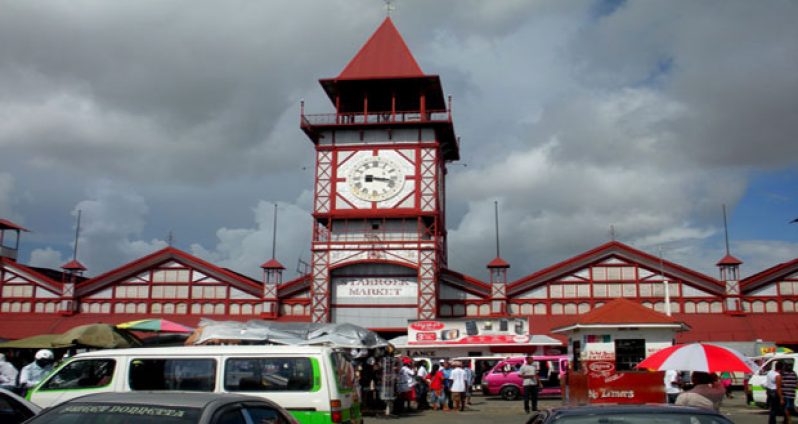 ---
Arvind went back to the Corentyne for a couple of days and on his return, Samantha wanting him to
have a real Caribbean feel of the city, took him to the Stabroek market with its famous historic clock tower built by the Dutch in 1880.
The inside of the market housed many striving, popular businesses and the outside was a hectic scene with smaller businesses and local vibes all around. But what fascinated Arvind more were the stalls stacked with an astounding variety of fresh fruits and vegetables.
In another part of the city, was the Bourda market built in 1902 by the famous colonial Joseph Bourda. It was also busy with many different businesses, various types of herbs, fruits and vegetables, and the cool, delicious coconut water Arvind couldn't have enough of.
"It's quite picturesque," he said, "So easy to fall in love with all of this."
And it was from that feeling of love for the country, he made the decision to refurbish the manor he had inherited to make it his holiday home, so he could visit often this beautiful rich land.