Mandy Field, owner of Tootie Fruities Home Cakes is in business for about two years now. Tootie Fruities provides an assortment of baked and no baked cheesecakes for anyone with a cheesecake craving and sweet tooth.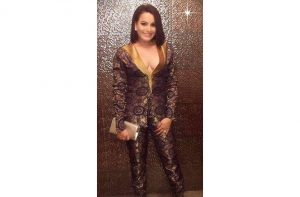 Being a business owner means the world to Mandy, she stated: "Cooking has always been a passion of mine and over the years it has extended into baking. Operating this business has allowed me to share my creations with others and allowed me to actualise my dreams and goals."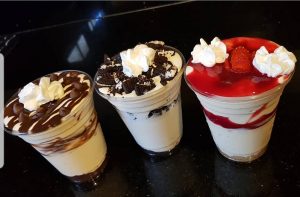 Mandy's greatest influence is her mother who was an entrepreneur in her own right. She has always admired her strength and determination to stand on her own as a woman. Even today, she continues to be her biggest inspiration.
"If you want your business to be successful, you need to listen to your customers and put their needs first," she noted. Mandy has made it her duty to accept both the positive and negative feedback by customers with humility and she constantly strives to perfect her products utilising the advice received.
In terms of growing her business and building a strong customer base as well as promoting her brand, Mandy found that the most effective marketing medium for her type of business was social media. She utilised both Facebook and Instagram since they are most popularly used in Guyana and are both budget friendly.
Even though Mandy's greatest professional accomplishment was starting her own business and developing the Tootie Fruities brand, the startup was not a smooth process. She experienced many challenges but managed to rise above and overcome them. While Mandy is great at working in the kitchen, she is not so good with technology and social media.
However, she is adamant to learn and understand how to better maneuver herself around the two by seeking advice and guidance from those more tech savvy people.
Another big problem she has encountered was locally sourcing ingredients and packaging materials for her cheesecakes but she did not let this hinder her business and decided to improvise and use substitutes available on the local market.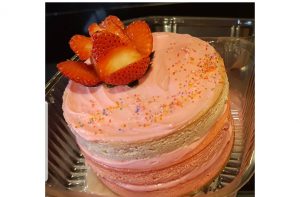 She also imports and stack some items she readily needs and uses. Mandy is still learning how to balance time with work, family and her social life but she is slowly overcoming this issue by learning about time management.
For Tootie Fruities Home Cakes, it does not end with cheesecakes. Mandy explained that plans are underway to expand her product content by introducing the Tootie Fruitie line of fruit flavoured salad dressings. Mandy also constantly experiments with new flavours to expand her variety of cheesecake offerings.
As a small business owner, Mandy believes that in being polite and kind, no matter the situation, because this has served her well over the last two years. When not working, Mandy relaxes by taking long drives to unknown destinations. The suspense excites her. As a last world, she wants her readers to know that any person can achieve anything they set their mind to and that challenges are temporary. Persistence and consistency is key in the success of any of your endeavours.
If you would like to place your cheesecake orders, you can contact Mandy on +592 679 5111 or via her social media pages on Facebook via https://www.facebook.com/tootiefruitieshomemadecakes or on Instagram via https://www.instagram.com/tootiefruities_homemade_cakes.