– moves to court to have ruling overturned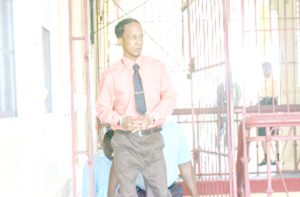 THREE men, who are currently serving 80 years each for the 2012 murder of gold miner Glen Xavier, have now moved to the Appeal Court to have their conviction and sentence overturned.
Back in 2017, a 12-member jury had unanimously found Fizal Moore, called "Hard Mouth'; Stephan Campbell, called "Burnham"; and Roy Yokum, called "Ray Ray" guilty of murdering Xavier, while he and a 'buddy' of his, Orin John, were having a few drinks at the popular Cornbread Minimart, on D'Urban Street, Werk-en-Rust on May 8, 2012.
Their motive was robbery, and the modus operandi was to ride up on Xavier and John on their CG motorcycles, and at gunpoint demand that they hand over both money and jewellery. And so as to ensure that they complied and did not put up a fight, the trio shot their quarry before making good their escape.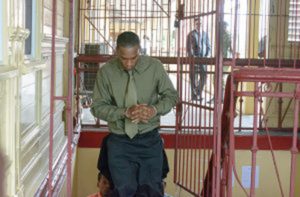 The sentences were handed down by Justice Navindra Singh at the Georgetown High Court, but now the trio is contending that he had erred in law, and as such neither sentencing nor conviction can stand.
While Xavier, 32 at the time, was shot in the abdomen and subsequently lost his life, his 'pardner', John, then 48, survived the bullet he took in the shoulder after spending a few weeks in the hospital.