– after found guilty of murdering 'child-mother'
JUSTICE Navindra Singh, on Thursday, sentenced former taxi driver, Allan Sim, to serve 60 years in prison, with the possibility of parole after serving 40 years for killing his 'child-mother' in 2015.
Sim, called "Cayenne", of Paradise Housing Scheme, East Coast Demerara (ECD), was found guilty of the capital offence by a 12-member jury at the Demerara High Court on Thursday afternoon, for killing Melissa Skeete, called Lisa, a staff member of the Georgetown Public Hospital Corporation (GPHC), on November 23, 2015.
He was represented by Attorney-at-law Adrian Thompson, while holding for the State was Prosecutor Tuanna Hardy.
Justice Singh, before passing sentence, described Sim as "a very cold-blooded man", since throughout the trial, he showed no remorse for his actions.
The judge, in arriving at his decision, took into account the nature of the offence and the fact that a life was lost. He also ordered that the prison authorities deduct the time Sim spent on remand from his sentence.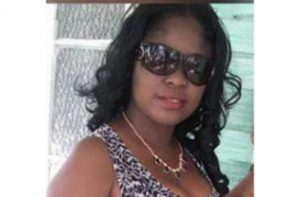 According to the State, Sim and Skeete, who worked as a dispatcher at the GPHC, shared two kids, and, on the day in question, at about 15:00 hours, he picked her up from work in his motorcar, but some 30 minutes later, she was found on downtown Carmichael Street, bleeding profusely from several stab wounds about her body. But although she was immediately rushed to the GPHC, she died while receiving treatment.
During the course of an investigation, Sim was arrested, and, under caution, reportedly admitted committing the offence. His car was found five days later, with the passenger seat already refurbished.
To his credit, he'd turned himself in to the police at the Alberttown Police Station two days after committing the act, on November 25, 2015, after news surfaced that he had killed Skeete.
He is alleged to have stabbed her no less than eight times about the body, before pushing her out of his car on Carmichael Street.
The post-mortem revealed that it was a single stab wound to her stomach that was largely responsible for her death.
Skeete's relatives alleged that the two had shared an "on-and-off" relationship for more than 10 years, although he was married, and that not only was Sim controlling but was also abusive.