– Dey wants to give investors value for money
By Rawle Toney
 PRESIDENT of Guyana Rugby Football Union (GRFU) Ryan Dey says his body will be reaching out to the Government of Guyana and the Private Sector, with a comprehensive plan – a plan which will see them, among other things, address the dire need for their own 'home' for the sport.
The Ministry of Culture, Youth and Sport received a $2.7B allocation from the country's National Budget ($330B), of which $805.3M will be given to sports.
Additionally, $185M will go to the National Sports Commission (NSC), which is to be spent on advancing the ongoing works at the synthetic tracks in Berbice and Linden, purchasing of sport gear and the Government's Ground Enhancement Programme.
"We have a comprehensive budget and a five-year plan that we're working on, so we don't want to say this is what we need etc. We want to say this is our plan and this is where we want to go," Dey told Chronicle Sport in an exclusive interview.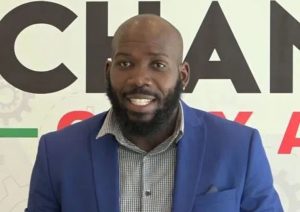 Dey further stated: "We know in this time we're strapped for cash around the world and we're trying to give, not only rugby, but Guyana, value for their money."
It has been four years since the rugby field at National Park, where the GRFU had called their home for years, was forced to close for rehabilitative work, which had commenced under then Director of Sport, Christopher Jones.
Due to a series of events, one of which included inadequate funding to see the completion of the rehabilitative work, the GRFU was forced to remain at the part of the National Park which is usually utilised by the Athletics Association of Guyana.
"With a ground of our own, we can do a lot of things, mainly training. We don't have the time or daylight enough to train because most of the people who play rugby have their regular day job(s). So we can set our time, just like most parts of the world where the players get off work, get a chance to go home do what they have to and then come out to play or train," Dey said.
He continued: "This is what countries like Jamaica and Trinidad have been doing and we've never been able to really do that and we still hold our own internationally. So I think if we have our own venue, we can see Guyana moving at a faster pace on the world ranking and so much more."
Rugby, over the years, held a reputation for being Guyana's decorated team sport with the 'Green Machine' chalking up a number of Regional tournament titles, while featuring at some of World Rugby's most prestigious events with considerable success.
However, their success has never been credited to any support from Government and Private Sector, with the GRFU usually struggling to make ends meet.
Dey is of the belief that time has come, especially with Guyana's usual faces that brought them success over the years coming of age, for the sport to receive adequate funding that will help to preserve the sport, while finding new talent.
Dey, who also suited up for the 'Green Machine' at a number of regional and international tournaments, said they are yet to have an audience with the Minister of Culture, Youth and Sport, Charles Ramson Jr, but if or when that time comes, an all-inclusive plan will be handed over and discussed.
The GRFU president did not divulge information with regard to what those plans are, but he mentioned that the Media will be updated once it's completed.
Meanwhile, with Rugby, both locally and internationally cancelled due to the coronavirus pandemic, Dey said GRFU will use the time to strategise and plan their new season in anticipation of a busy schedule once the sport returns.