US SECRETARY of State, Michael Pompeo, is expected to visit Guyana on September 17 to 18, 2020, an official correspondence from the Foreign Affairs Ministry has confirmed.
However, the details of the visit are not yet available.
In July, Pompeo had imposed sanctions on officials of the former government who resisted handing over power to the PPP/C, following a vote recount of the March 2 elections.
The unnamed targeted individuals are "responsible for, or complicit in, undermining democracy" in Guyana, the US secretary of state had said.
The sanctions include the revoking of visas of the then APNU+AFC government officials and could be applied to members of their families.
The US action followed a move by the PNC/R-led coalition to seek a local court injunction on the declaration of the winner of the elections.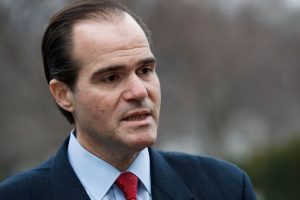 Others likely subject to US sanctions included former government ministers and members of the elections commission.
"The Granger Government must respect the result of democratic elections and step aside," Pompeo had said back in July 2020.
Since taking office, the new government has announced support for Mauricio Claver-Carone, US-nominated candidate to head the Inter-American Development Bank (IDB).
Claver-Carone on Saturday was elected IDB president during a meeting of the bank's Board of Governors.
Claver-Carone is the first person from outside Latin America to lead the Washington-based IDB since its founding in 1959.
A statement from the bank has indicated that he will take office on October 1, 2020, for a five-year term.
The IDB plays a pivotal role in the progress and overall development of Guyana, Latin America and the Caribbean Region. The Board of Governors is the bank's highest authority; it has a total of 48 member countries.
Claver-Carone succeeds President Luis Alberto Moreno. The Board of Governors issued a resolution expressing gratitude to President Moreno for his service.
Claver-Carone is currently deputy assistant to the U.S. President and senior director for Western Hemisphere Affairs at the U.S. National Security Council.
He previously served as U.S. representative to the International Monetary Fund and as senior adviser to the Under-Secretary for International Affairs at the U.S. Department of the Treasury.
To be elected president of the IDB, a candidate must receive a majority of the total voting power of the IDB's member countries as well as the support of at least 15 of the 28 regional member countries (26 borrowing member countries, plus Canada and the US).
The IDB is headquartered in Washington, D.C., and has offices in all borrowing countries as well as in Europe and Asia.