— tourism Minister tests positive
PRESIDENT Irfaan Ali, First Lady Arya Ali and some members of Cabinet have tested negative for the Novel Coronavirus (COVID-19).
The president and his ministers were tested for COVID-19, after Minister of Foreign Affairs and International Cooperation, Hugh Todd, tested positive for the disease.
The Guyana Chronicle was informed that Dr. Ali along with other members of his Cabinet received their results late Thursday evening.
In addition to the President and First Lady, Attorney General and Minister of Legal Affairs, Anil Nandlall; Minister of Housing, Colin Croal; Minister of Labour, Joseph Hamilton; Minister of Local Government, Nigel Dharamlall; Minister of Agriculture, Zulfikar Mustapha; Minister of Social Protection, Dr. Vindhya Persaud; and others have also tested negative for the virus.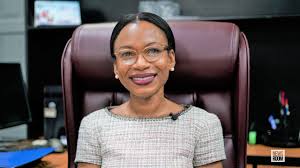 Minister of Tourism, Oneidge Walrond Allicock was, however, tested positive and has gone into self-isolation. Health authorities have confirmed that the minister will be monitored in accordance with the public health guidelines.
Suriname's President, Chandrikapersad Santokhi; US Ambassador to Guyana, Sarah-Ann Lynch, and UK High Commissioner to Guyana, Greg Quinn, all of whom were in recent contact with Minister Todd, have since tested negative for COVID-19.
The Deputy UK High Commissioner, Ray Davidson and members of the US envoy have also tested negative for the disease.
Suriname's Waterkant News had also reported that the entire delegation from Suriname, which had travelled to Guyana to attend the inauguration of President Ali, was tested for COVID-19 and the results came back negative.
The Government of Suriname had asked society to regard this as an eye-opener and to observe all applicable COVID-19 protocols at all times.
"The Government of Guyana would like to urge all Guyanese to take all necessary precautions to protect themselves and family from COVID-19… we recommend that you continue to practice social distancing, hand sanitation and wearing your face mask," said Minister of Health, Dr. Frank Anthony in a press statement, late Thursday evening.
Guyana, like many other countries around the world, has been challenged by the direct and indirect effects of the COVID-19 pandemic, but President Ali had committed to keeping Guyanese informed about the fight against this scourge.
"We are dealing with a global pandemic and I assure all Guyanese that there will be transparency, accountability and openness in the way your government works for you," said President Ali during a virtual message on Wednesday.
Guyana has so far recorded 631 confirmed cases of COVID-19, but 202 of those persons have since recovered and 22 persons have lost their lives. The remaining 420 active cases are being monitored by health authorities.
"I have made a commitment to conduct the affairs of the government transparently and there is no greater issue that requires transparency, at every level, than in the way we address the COVID-19 pandemic," said President Ali.
COVID-19 remains a global pandemic which must be addressed frontally, and government has since taken a holistic and comprehensive approach, which prioritised testing; increased provision of Personal Protective Equipment (PPE); and promote inter-agency collaboration.
President Ali again assured persons that he will do everything possible to protect them from the COVID-19 pandemic.