–Wales rice production manager
THE global coronavirus pandemic has helped to reinforce the key role of agriculture to countries such as Guyana, said Mr Mohamed Zahkir Khan, one of the rice production managers at the former Wales Estate in Essequibo Islands/West Demerara (Region Three).
Wales was among several unprofitable sugar estates closed by the government to help pursue alternative economic activities. Rice cultivation was deemed profitable and so far, this has borne fruit. "COVID-19 was a blessing to farming, especially here in Guyana, as we have seen for several farmers who have been planting on the former sugar estate and as they recognise how important they are and how valuable farming is to their livelihood," Khan said.
He wants more Guyanese to pursue farming to help the country diversify its agriculture sector, historically dependent on traditionally major crops such as sugar and rice. Khan said that, with more persons involved in farming, it will create new and innovative opportunities rather than disadvantageous challenges for the large-scale farmers.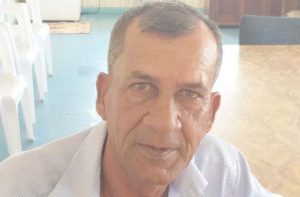 "Too many persons are depending on the markets for their crops and this shouldn't be. While I am not saying that we shouldn't support the markets, I am saying that if more persons get into farming it will force our large-scale farmers to be more creative and innovative, thus increasing the opportunities. This is what is needed in confronting pandemics like these in terms of ensuring that food security is achieved," said the manager attached to the government holding company, the National Industrial and Commercial Investments Limited (NICI).
Globally, agriculture is a source of livelihood, contributing to national revenue and providing food for citizens and fodder for animals and some types of industries. Farming is also a source of raw material providing significant support to the transport sector and help to garner foreign exchange. The economic activity also provides great employment opportunities, is a reliable source of food national and global security and source of saving for those involved.
Khan believes modernisation has helped diminish agriculture's strategic domestic importance but maintains this is a fatal error.
"It is very important that we assist in producing what we utilise in our homes and kitchens, so that we are not forced to go to the markets for everything. We have allowed a culture to be created where we depend on everything that we need from the markets. Getting into agriculture will reduce this while at the same time strengthening our national food security as it means that every person will become less dependent on the markets," he asserted.
Growing what one eats will also help thwart the spread of COVID-19 since it will mean going less to markets, a usually crowded public place.
"With more persons planting it means that they do not have to be all going to the markets for everything and with less people going to the market it certainly will help with social distancing, thus reducing the possibility of being infected. The reality is that agriculture should be an important aspect in the livelihood of every Guyanese, and we need to ensure that we address this urgently and collectively," Khan urged.